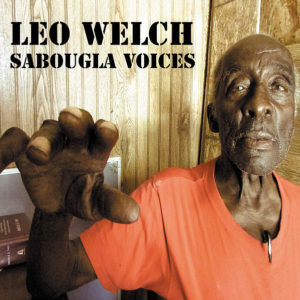 Leo "Bud" Welch, the bluesman who issued his debut album Sabougla Voices at 81, has died. Welch was 85 years old.
Born in Sabougla, Mississippi in 1932, Welch began playing guitar in at 13 and by 15 he was playing publicly. He also played harmonica and the fiddle. At one point, Welch was invited to audition for B.B. King but did not go because he could not afford traveling to Memphis.
Welch played blues until 1975 when he began to play gospel with the Sabougla Voices and also Skuna Valley Male Chorus. He played parties and picnics, but most of his time was spent playing at the church. While Welch enjoyed playing music, he'd made his living as a hardscrabble lumberjack, logging for over 35 years. For the most part, he remained unknown to the world at large.
On April 19th 2013 at the 50th birthday party of his manager Vencie Varnado, Welch was secretly recorded. He released his debut album, Sabougla Voices in January of 2014 on Fat Possum / Big Legal Mess. The album left folks wondering where Welch had been hiding for so long.
In March of 2015 Welch issued I Don't Prefer No Blues, again on Fat Possum / Big Legal Mess. This was followed in 2017 by Live at The Iridium on the Cleopatra Blues label.
2017 also witnessed the release of the documentary Late Blossom Blues – The Journey of Leo "Bud" Welch, "a moving account of a hard-working man, who, despite all the adversaries, never wavered from his passion and waited more than 70 years to finally live his dream." The film received eight nominations for various awards, winning the Best International Documentary at the Naples International Film Festival (2017), and the Special Festival Mention Award at the Noida International Film Festival (2017).
Welch had once said, "Right now is a great point in my life. I'm doing things I've never been able to do before and I feel good doing them at an age when a lot of people are dead. So as long as I can I want to go around the world trying to send satisfaction to people. Doing that is a great feeling to me."
Watch this space for more information as it becomes available.
Do you have a Leo "Bud" Welch experience you'd like to share? Please tell us in the comments section below.
*Main image: Photo by Aubrey Edwards – Courtesy of the Artist's Website