Does that last name look familiar? OF COURSE! It's Muddy Waters' youngest son, Joseph, and "Mojo" is a rising star on the Chicago blues scene. We are excited to present his Delmark Records debut recording, "It's Good To Be King" featuring fellow Chicago blues stars, Ronnie Baker Brooks on guitar, Billy Branch on harp, Brother John Kattke on keys, and Rick Kreher (Mud's last guitarist) on rhythm guitar!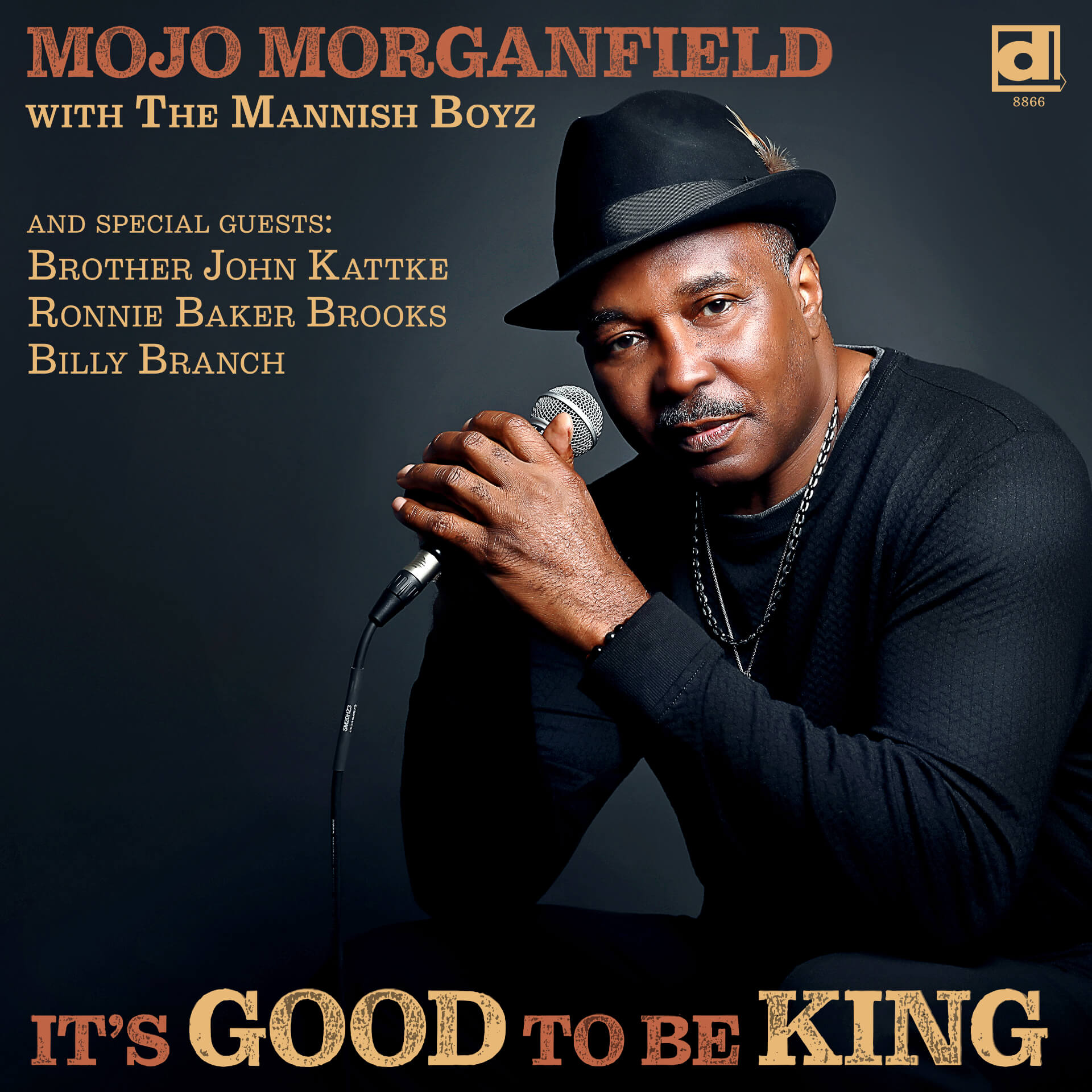 Joseph "Mojo" Morganfield was born April 14, 1964, in Chicago, Illinois. Mojo is the youngest son of world- famous bluesman, Muddy Waters. He began his career as a young boy following in his father's footsteps, traveling and preforming with him and growing up in the Blues. He learned guitar from Muddy and Muddy's guitarist, Bob Margolin.
Mojo put music temporarily behind him in favor of playing college basketball after winning a scholarship at the University of Northern Iowa and starting a family. He returns to music once again in clubs and festivals around Chicago, the United States, and in Europe when the pandemic allows. Joseph has performed on stage with Grammy Award Winners Don Was, Jamey Johnson, and Warren Haynes at The Chicago Theater – The Last Waltz and with his brother Big Bill Morganfield at the Chicago Blues Fest. In 2019 Mojo opened for Bad Company featuring Paul Rodgers. He also performed on stage at the Chicago Blues Festival with his band, The Mannish Boyz. He is an ambassador, supporter, and promoter inductee in the prestigious Chicago Blues Hall of Fame, and attends many public events on behalf of his father, keeping his name and legacy alive.
Big Daddy Gumbo sent the song asking me to listen to it and I liked it right away. I put my own signature on it but I liked the bread and butter of the song. Every person has their castle – family, friends, and the things you surround yourself with. That's what the song says to me. A person should feel like a king or queen. When everything is going right. When the mojo is working! Every dog has his day. Everyone should have their moment – and it doesn't happen every day, so when it does – enjoy it! – Mojo Morganfield
*Feature image credit – Orman Music & Media