Many people in the blues world will recognize the name Dave Samson.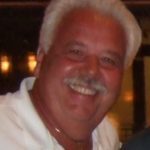 After a two year hiatus Dave will once again be spinning the blues tunes that made The Nightshift so popular.
David Samson is a 15 year veteran of the airwaves hosting a weekly Blues program called The Nightshift on KBCS 91.3 FM. He has produced critically acclaimed shows at Bumbershoot including a Slide Guitar Show featuring four of the best local slide guitar players in the northwest, an all women Blues show and in 2003, produced a special 2 hour musical history of the Blues titled "Nothin' But The Blues featuring 15 local Blues musicians. His interviews include Blues royalty like Koko Taylor, Roy Rogers, John Mayall, John Hammond and Peter Green just to name a few. He has acted as MC at all major venues including Jazz Alley and The Triple Door.
Starting tonight you'll be able to find him world wide from 7pm up until 10pm and that is Pacific time folks!