This just in from the Grammys.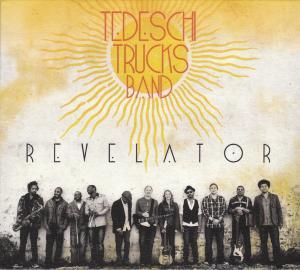 Best Blues Album – Revelator by the Tedeschi Trucks Band
Revelator features the newly formed Tedeschi Trucks Band, an eleven-member ensemble overflowing with talent and musical familiarity. Harmony singers Mike Mattison and Mark Rivers have joined forces with brothers Oteil Burbridge (noted for his years as bassist with the Allman Brothers Band) and Kofi Burbridge (longtime keyboardist/flutist with The Derek Trucks Band), a pair of drummers J. J. Johnson and Tyler Greenwell, plus trumpeter Maurice Brown, tenor saxophonist Kebbi Williams, and trombonist Saunders Sermons. (Additionally, Ryan Shaw and David Ryan Harris supply harmony vocals to various tracks on the album, and Alam Khan adds his masterful sarod playing to 'These Walls.') The fact that this aggregation includes so many musicians related by experience—and blood—clearly adds to the notion of Revelator as a true group album, the product of a musical family.