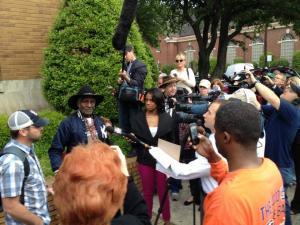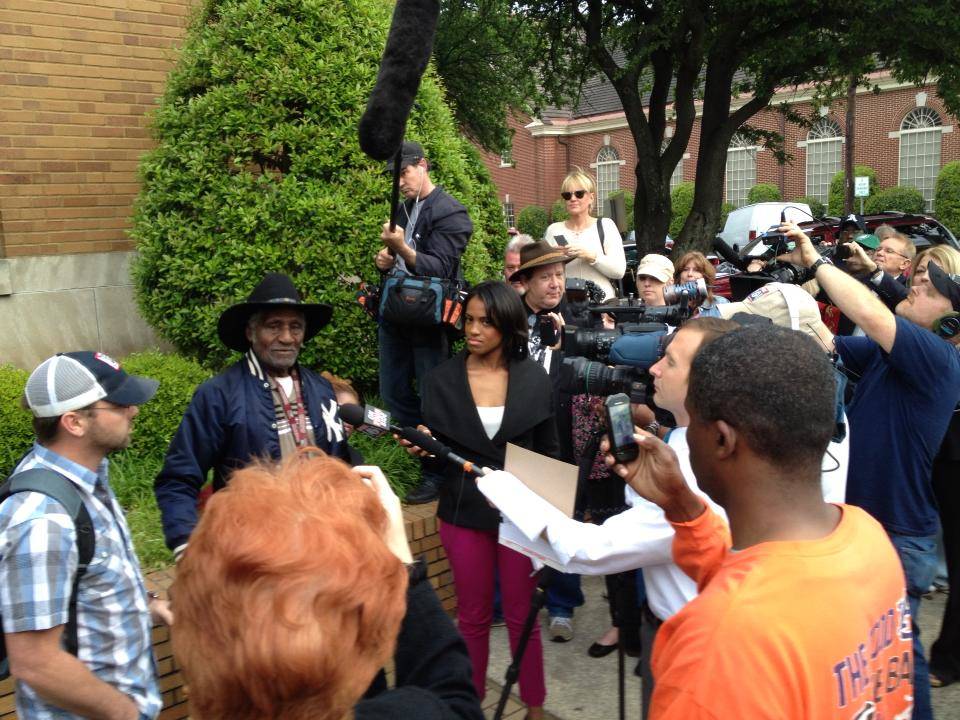 Photos courtesy of  Melanie Jeffcoat
The fight to save Gip's Place, the legendary Bessemer, Alabama juke joint, came to city hall Tuesday night. Hundreds came out to support Henry "Gip" Gipson and his back yard parties that are now more than fifty years old.
On Saturday night, the Bessemer police shut down Gip's, the news of which quickly drew national attention and the scrutiny of thousands of fans across the globe in support of one of the last remaining original juke joints. News sources from every outlet surrounded Gipson upon his arrival, staying through the meeting.
Gip's Place official Facebook page released this statement:
For those that attended the Bessemer City Council meeting in Bessemer, AL this evening, thank you for your support. Those who were given the opportunity to speak, your comments were moving and touched everyone in the room. We accomplished what we went to accomplish ~ to show the city how important Gip Gipson and his backyard parties are to people from around the world and how Gip's Place brings people to Bessemer that normally would never come to Bessemer. Gip, Ms. Bay, Jeff, and Cindi were touched by the support and love everyone showed tonight to show what we stand for. Although we were called a "mob" by the City Council President, I think the news coverage showed otherwise.
Love Gip's Place
A spokeperson for Gips Place also gave us this statement:
ONE city council member is open for talking with us… actually got upset with the rest of the board.
He suggested letting Gip use the small park in the City to have parties every Saturday, the other board members did not like the idea.

It was either the City Council President, or the Mayor that called us a "mob" when we asked where was the people who complained… his response was "do you think they would show up here knowing there is an angry mob here?"
Everyone, including news reporters, were shocked at that statement.