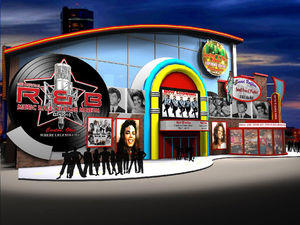 The Clarksdale Press Register is reporting that the Official Rhythm and Blues Music Hall of Fame is considering Clarksdale, Mississippi, widely known as "ground zero for the blues", as a potential location for a permanent museum.
Other potential locations include Jackson, Memphis, Nashville, and Detroit.
Clarksdale is famed for being blues music's "ground zero", with attractions such as Ground Zero Blues Club, the Delta Blues Museum, and Cathead Delta Blues and Folk Art Gallery, and is home to the crossroads of Highway 61 & 49, where legend has it Robert Johnson sold his soul to the devil.
The project's founder, Lamont Robinson, expressed his excitement to the Press Register, and will be scouting locations in the coming weeks. The decision is expected to be made in November.