A good football coach tells his players to leave it all out on the field. I don't know if the same goes for musicians, but Carlos Santana and his band left it all out on the stage Saturday night in Phoenix. If there is any chance of Carlos slowing down forget it. On a typically hot Arizona night he blew open the sky above the Ak-Chin Pavillion amphitheater, leaving most attendees in awe.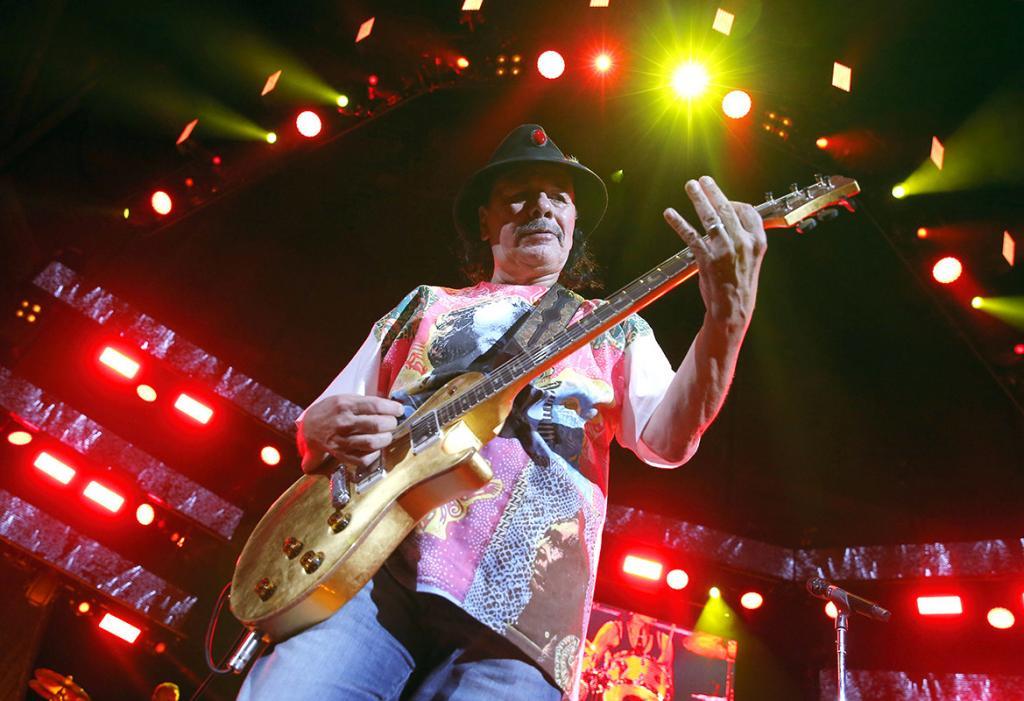 The Doobie Brothers Band warmed things up with hit after hit, playing in front of a close to sell out venue that had the crowd singing and dancing in the aisles.
Santana led things off with a video tribute to Woodstock, which set the mood of how Mr. Carlos Santana rolls, who he is and what he does. A few of his bigger tunes such as "Evil Ways," "(Da Le) Yaleo," and "Oye Como Va" started things out as the crowd sang and danced to hit after hit. "Voodoo Chile" (Jimi Hendrix song) brought Rob Thomas and Micki Free to the stage to join in, and "Gypsy Queen" followed with help from his very talented band, an all-star lineup of musicians that just molded together with high energy and chemistry that couldn't stop. "Breaking Down The Door," fresh from the new album, Africa Speaks just released this month, sounded great, and Santana closed out the show with more guitar solos mixed in between his hits that brought the crowd to their feet for many standing ovations. The mighty Santana gave everything he had, and everyone loved it.
The encore started with "Are You Ready People," followed by a killer drum solo by Cindy Blackman Santana (Carlos' wife) that just showed off yet another part of this talented band. The five minute or so solo brought the fans again to their feet with a standing ovation. Carlos and his band returned to the stage and asked Rob Thomas to re-join him. "Smooth," maybe Santana's biggest hit, written by Thomas and mixed with "Love, Peace, and Happiness," was just a perfect ending to an already perfect night of music. Check out the new album Africa Speaks and Santana's tour schedule at the website.