It's very easy to write off reality show music competition contestants/survivors because their paths don't mirror those of past artists. The reality genre, for Americans, pretty much began with Kelly Clarkson almost 20 years ago, and the music competition output since then has been inconsistent talent-wise. But given the overall state of the music industry, where artists fight to be paid fractions of pennies to be streamed, going on a TV show to gain exposure, record sales, and sell show tickets seems a lot less crass, and perhaps even wise. But maybe I'm just making excuses for Nicholas David's Yesterday's Gone, with David a finalist from the third season of The Voice TV show.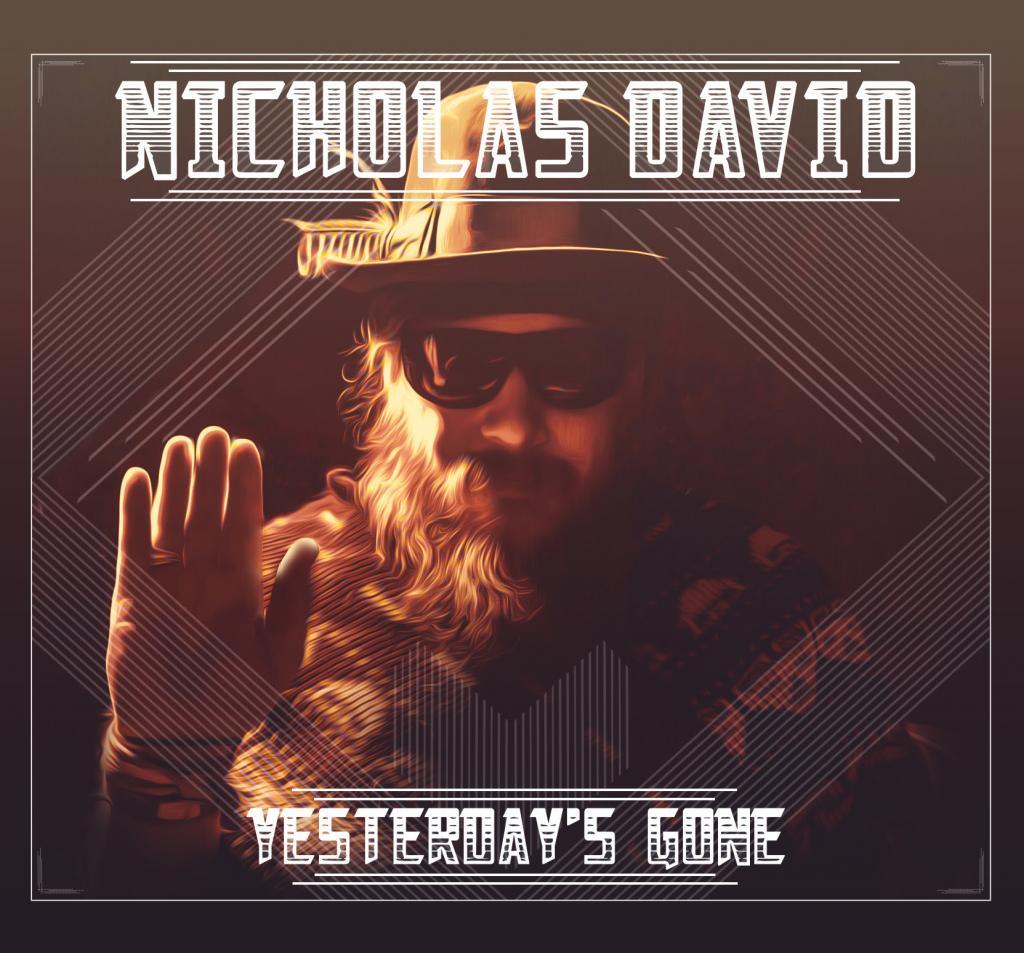 His appearance on that program doesn't take away from his musical talent or the quality of the album. I enjoyed his piano-driven blues, soul, and pop well before reading about his not-so-secret reality show past. And given that Yesterday's Gone is produced by Samantha Fish, and that he's also signed to the blues singer/guitarist's imprint, Wild Heart Records, he's obviously more than just a musical competition oddity.
The Voice, as I understand it, is a show built upon a high-concept furniture set-up. Coaches
take on protégés without seeing the performer. The coach uses a call button to signal interest in a contestant, sort of like Tinder, but without the swiping, and the potential mentor's chair whips around, allowing the coach to lay eyes on their potential trainee. At some point in the process a pairing is made (also like Tinder). One can see how David's voice would get coaches' easy chairs spinning like a demonic possession in a La-Z-Boy showroom. His vocals are sweet, soulful, sexy, but also very accessible and his talent is impressive without being threatening.
The strongest tracks are the rhythm and blues tunes, which provide the perfect showcase for
David's voice. "Heavy Heart" feels like it's from the 1960s and while a lot of the credit goes to David's fantastic vocal performance, that's somehow restrained and intense, his beautiful organ work also deserves a shout-out, helping to root the song in the past. Jonathan Long, himself a singer/songwriter/guitar-playing powerhouse, and also from Fish's talent stable, lays down a perfect, spartan guitar line that hops along like a healthy EKG reading.
"I'm Interested" is a slow jam that brings David into the 70s. His singing is pure sexual energy
and as it inter-plays with his backing vocalists, you can't help but feel like you're overhearing the world's greatest pick-up artist ply his trade. Long lays down some funky rhythm guitar, but also some trippy lead work. And David's organ playing shines here, too, giving the track what can only be categorized as an old-school cool. It's a seriously energized track, but also fun.
Many of the other songs are more straight-forward piano-led pop. "Okay" has a low-key Jack Johnson energy. "Curious" has a Bruce Hornsby vibe. "Stars" is anthemic, probably the closest David comes to a straight-ahead rock track.
David has an unbelievable voice and is a strong songwriter. But Fish did an incredible job
producing this, pulling in loads of talented supporting artists that never overwhelm David, whom, it should be noted, seems like he would be tough to upstage. Guitarist Duane Betts also adds some engaging lead guitar to a few tracks, gilding the musical lily even more. The album's funk and soul tracks are especially noteworthy, so while David seems of the blues/Southern rock world (although he's a Minnesotan), it would be great to see him delve deeper into those classic rhythm and blues sounds on future releases.
Artist: Nicholas David
Title: Yesterday's Gone
Label: Wild Heart Records
Release Date: November 29, 2019
Running Time: 52:54