Central to the Magnolia Boulevard experience is a sound that flows easily and seamlessly from a multitude of stylistic tributaries. There's plenty of blues, soul and rock 'n' roll in the mix, but also elements of funk, jam band, folk, country, bluegrass and psychedelia. It's all fueled by the rhythm section's (drummer Todd Copeland, keyboardist Ryan Allen and bassist John Roberts) elastic grooves, shot through with Gregg Erwin's expressive and incisive slide guitar licks,and topped by Maggie Noelle's soul-stirring, powerhouse vocals.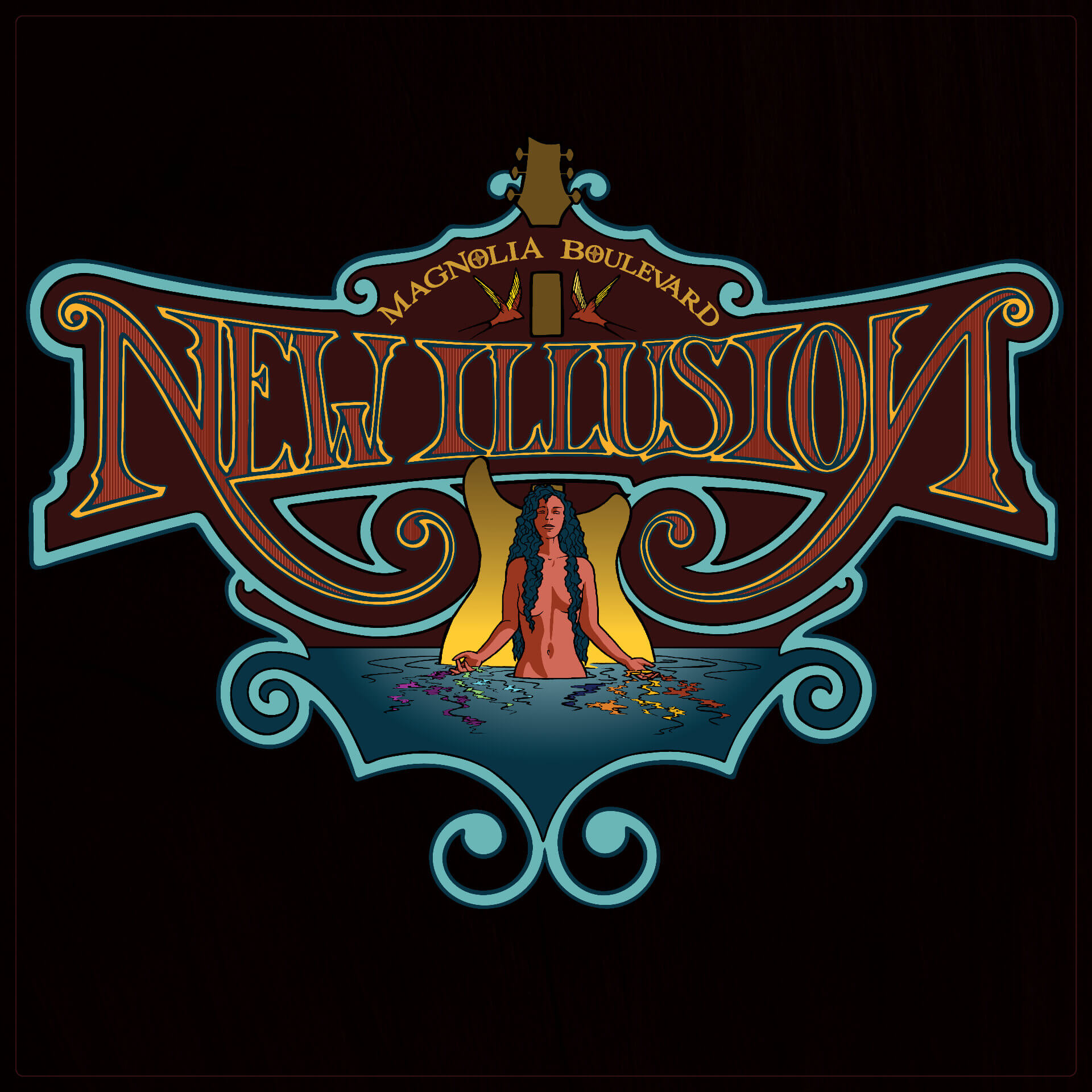 When we're onstage we play with a lot of emotion. And then we feed off the crowd's emotional reaction to us and we give it right back to them. – Maggie Noelle
Magnolia Boulevard's debut EP, which released independently on August 7th, 2020, is a four-track offering titled New Illusion. Produced by famed guitar maker and owner of PRS Guitars, Paul Reed Smith, who Erwin describes as the band's "champion," New Illusion is a pure indicator of the Magnolia Boulevard sound; stunningly fluid and versatile, yet never forced or unfamiliar.
"When I first heard Magnolia Boulevard, I thought 'this band deserves a shot'," says Smith, who discovered the band while on a trip to Lexington to conduct a guitar clinic and was so blown away that he subsequently took them under his wing.
Which brings us full circle to the communal experience that is at the very heart of Magnolia Boulevard's music. It's an intuitive and intense conversation between musicians that extends from the stage out into the audience – and that is now set to be shared with the world at large. In that regard, New Illusion is the perfect first sampler; an easily digestible listen that at once showcases Magnolia Boulevard's present-day camaraderie and musicianship, while hinting at a future full of promise and possibility.
The newly released "More" is a touching tribute to Magnolia Boulevard lead singer Maggie Noelle's daughter. Not included on the band's debut EP, New Illusion, "More" will surely find its home on their next full length release. For now, enjoy the powerful performance video.
The song "More" expresses the deepest gratification for a new found love. A type of love that is eternal & unforgiven; a love that only a mother can feel for her child. Though this song can be perceived differently by the listener, it expresses growth of a changing heart that is forever. – Maggie Noelle
*Feature image courtesy of the artist