After visiting the iconic Paisley Park in Minneapolis last year, Adam McIntyre walked away completely blind-sided by Prince's compound. "I decided to put on the vibe that I felt at that studio while exploring some ideas of identity and personality on a record," explains the Atlanta based guitarist. On Friday, September 18th, the world got to hear Black Planet in all its glory.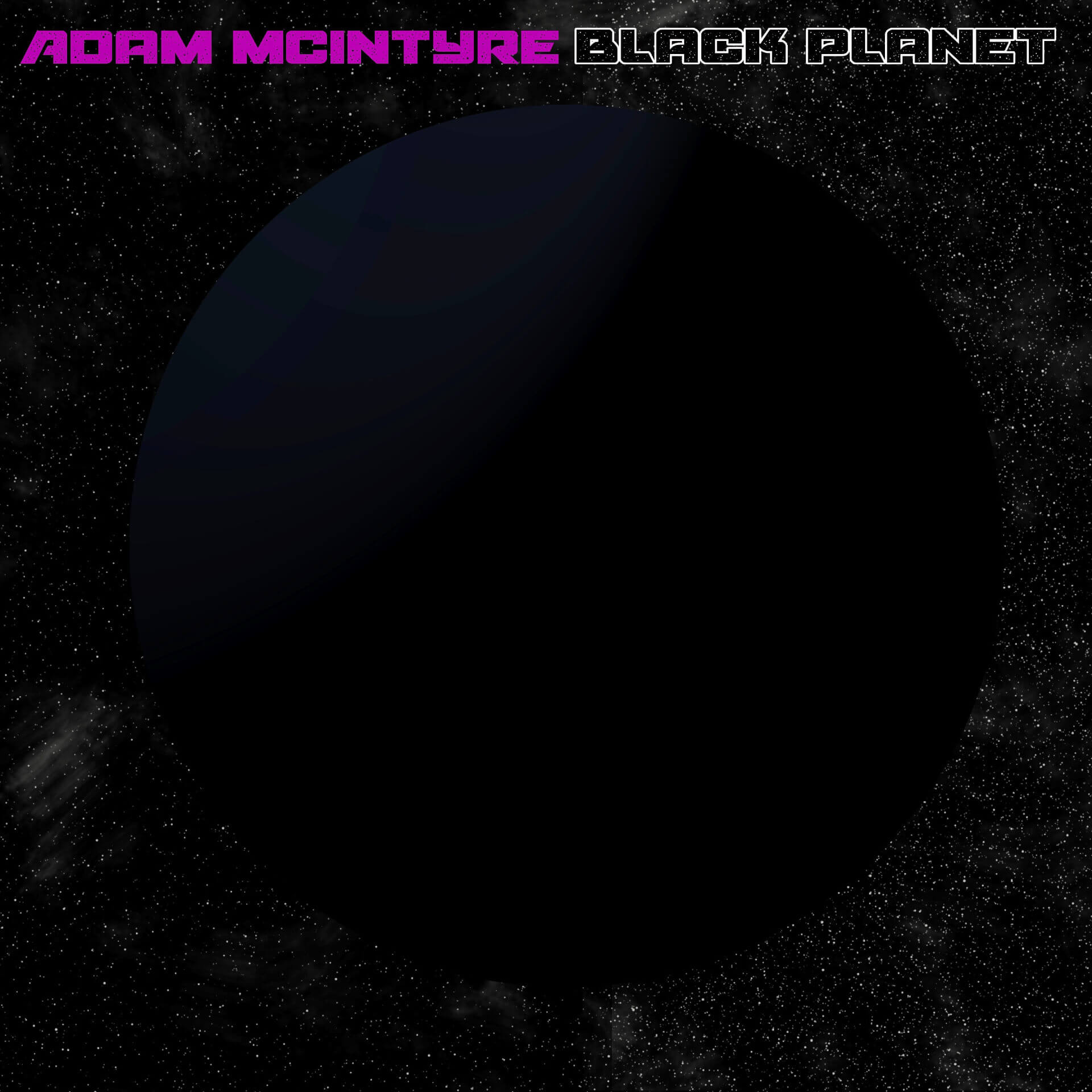 It begins with the appropriately titled "Theme From Black Planet." Filled with a funky, soulful vibe, and production tricks that would make His Royal Badness proud, it sounds as if it could very well be on any Prince soundtrack. The Paisley Park influence just oozes from the jazzy horns and back-masked rhythms.
Heavy on rock guitar and synsonic drums, "Now is Not the Time" is Prince meets George Clinton in a debate over today's social ills and how to correct them – musically. The song is a call to arms to be as creative as possible, and not spiral into the pitfalls of conspiracy theories and "Karen-ism."
Most of Black Planet has that Paisley Park vibe. Whether you're hearing shades of Prince, or Morris Day's tech-pop-funk, Sheila E's pounding rhythms or Mavis Staples' soulful blues, they are all present on this record, re-imagined by McIntyre.
"Feel Like a Man" has the unmistakable falsetto vocals of early 80s First Avenue & 7th St Entry fame. Then the sound shifts a few decades back, taking on the energy of 1960s Vanilla Fudge with "Let's Go Away." "Let's Go Away" really is a feel good song at its heart, and those of a certain age will be touched by the Haight-Ashbury ambience.
Possibly the most lyrically truthful song on Black Planet is "Step Out the Way." It's filled with good advice about staying out of our way in life. Our ego is many times our worst enemy, and if we just "Step Out the Way," and let either other people or the universe do their work, our life would be much simpler. The fact that it's set to an aura of funkiness, makes it all the easier a pill to swallow.
"Return to Black Planet" is a near sequel to the opening track; a reminder of all that was Prince and an obvious homage to The Purple One himself. A jazz mood slathered over some very unique rhythms. "All I've Got to Be is Right Here Now," is street poetry at its finest. When you're locked down by a pandemic, with a million other things you'd rather be doing – the best thing you can do is just make the most of it.
The final track is by far the most interesting, and the furthest from anything else on the album. If Miles Davis and Dave Brubek were sipping absinthe at Lafitte's Blacksmith Shop and were serenaded by a group of black arts practitioners on a theremin, "Voodoo" is the song they would be listening to.
A native of Montgomery, Alabama, McIntyre was born to play guitar. His first lesson was live and onstage at the age of 9 in front of about 250 with Chess Records artist, Bobby Moore, and the Rhythm Aces ("Searching For My Baby") thus beginning his love affair with the chitlin circuit. Then the floodgates opened, rock, funk, and a lot of David Bowie, MC5 and Lou Reed came pouring into his musical psyche. After about ten years in Nashville, he moved to Atlanta to form The Pinx, a band that Paste magazine called, "an authentic tribute to classic American rock and roll." The band is a showstopper for sure with their live sets around the southeast. The band has released six albums, the latest, Electric came out last month.
Black Planet hit the streets on September 18th having been written, recorded, and mixed entirely by Adam himself at Bear Pause Studio in Atlanta, Georgia. He melted all his influences that range from rock to glam rock to funk to soul playing all the instruments, except some guest appearances by Roger Manning Jr. on keyboards (Beck, Jellyfish, The Lickerish Quartet) and Dashill Smith on horns (The Omega Level, Common Ground Collective).
'Black Planet' took about six weeks, because it needed a little more shine than its predecessors. I'd spent a couple records digging deep, opening up and to me the next logical step was to ask 'who do I think I am?' I seem to have decided that I know who I think I am, but what if I've been wrong? I'd been wanting to do some sort of homage to Prince since visiting Paisley Park last summer, and I decided to put on the vibe that I felt at that studio while exploring some ideas of identity and personality on a record. It was profoundly freeing to be able to head into the studio and just keep doing funky pop songs every day. – Adam McIntyre
*Feature image by Rexway, courtesy of Miss Jill PR