Aubrey Haddard's world was rocked when she saw Susan Tedeschi for the first time. She was just fifteen and starry-eyed at the sight of such a powerful frontwoman. "I remember being in total awe of her," she recalls. "That's when I knew I didn't have to be in high school choir to be a singer. Actually, I quit the next day." Haddard began to establish her musical career in Boston culminating with the release of her debut, Blue Part, in 2018. The success of the LP led her to seven nominations and a few big wins at the 2018 Boston Music Awards, including Vocalist of the Year and Singer/Songwriter of the Year.
The singer/songwriter and guitarist resonates with artists who speak to her in a specific and personalized language, from Jeff Buckley's hopeless romanticism to Kate Bush's mystic pixiness; the coolness of Sade and the unapologetic power of Brittany Howard are equally as present in her music. The Hudson Valley native currently resides in Brooklyn where she's working on new material as she gears up for her next release this summer. Haddard plans to be back on the road headlining clubs up and down the east coast and performing at festivals as soon as it is possible.
Aubrey has released her video for "Sweeter The Honey," a song she describes as "a warning, but almost like a siren's song, entices the listener with the music while bringing them to trial with the message. A testament to female resilience and its double-edged sword."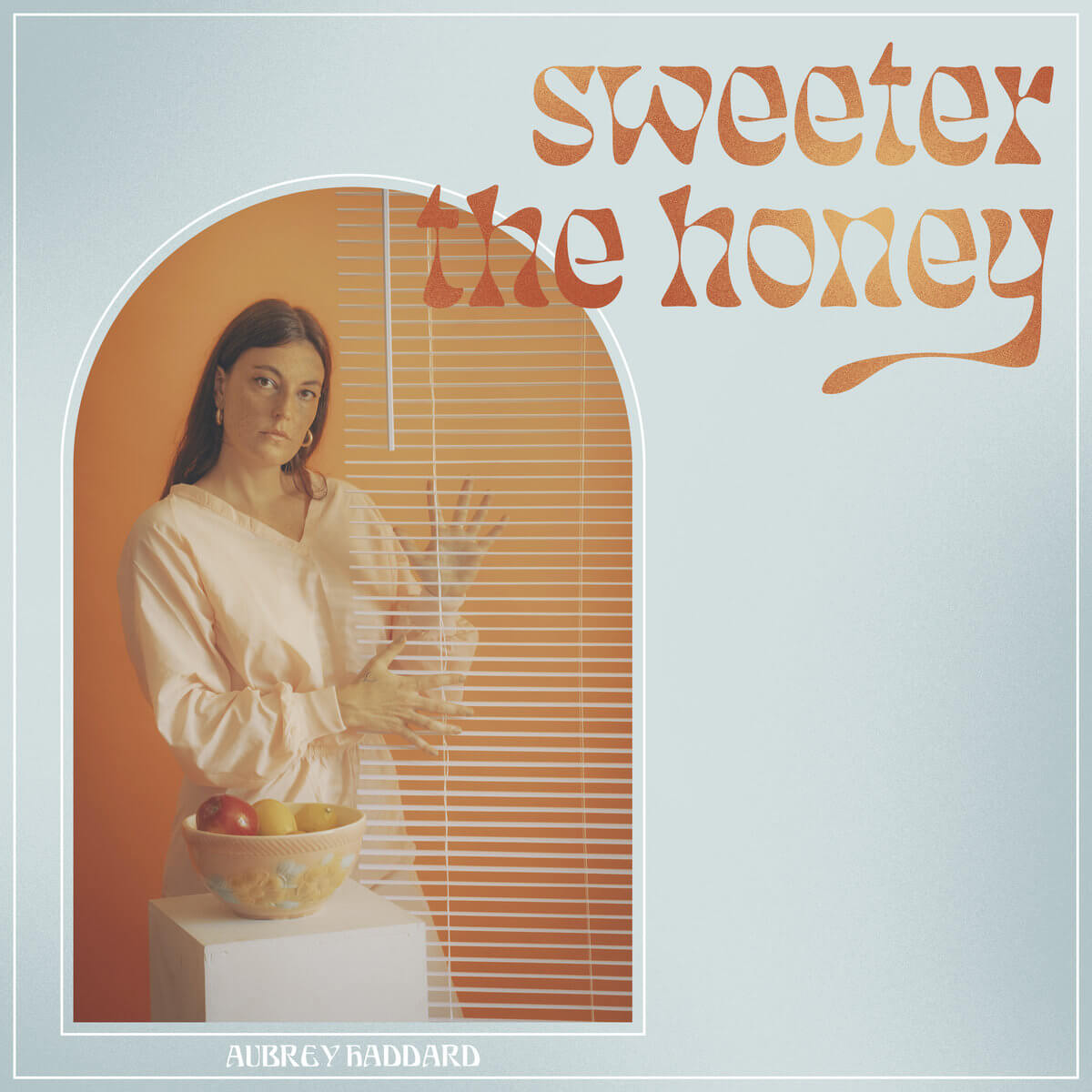 Of the song's background, she offers:
"Sweeter" starts and ends with the bass. The groove never changes; the guitar is wet and sloppy. The vocals never venture too far from home. Altogether I think this tune is a testament to the phrase "greater than the sum of its parts."

Charley has a knack for creating really melodic, infectious bass lines, and this one is a perfect example. We decided to feature the guitar on the bridge and I think it gives the song a lot of head room right before we bring the hammer down.

The sugar-coated video conceptualizes the idea that things are not as they seem, almost distraction from the underlying warning. Kind of like, "Come, see my fruit? Have some. It might be poisonous.  I might be too.
Watch Haddard's impressionistic video for "Sweeter The Honey" below.
*Feature image credit: Bob Sweeney