Red Poppy Films has announced the premiere of It Was The Music, a film in 10 episodes chronicling the lives and love of veteran musicians Larry Campbell and Teresa Williams. Directed by award-winning filmmaker Mark Moskowitz (Stone Reader), It Was The Music premieres Sunday, December 13; new episodes will debut every Sunday (excluding January 3, followed by two episodes available on January 10). 
It Was The Music is both a musical odyssey and deeply personal love story about two musicians who, in search of what they call "music utopia", step off the tour bus and into the limelight to make it on their own. A 3x GRAMMY® Award-winning multi-instrumentalist, producer, singer-songwriter, and bandleader, Larry Campbell is a true veteran hailed for his defining work with such artists as Levon Helm, Bob Dylan, The Black Crowes, and many more.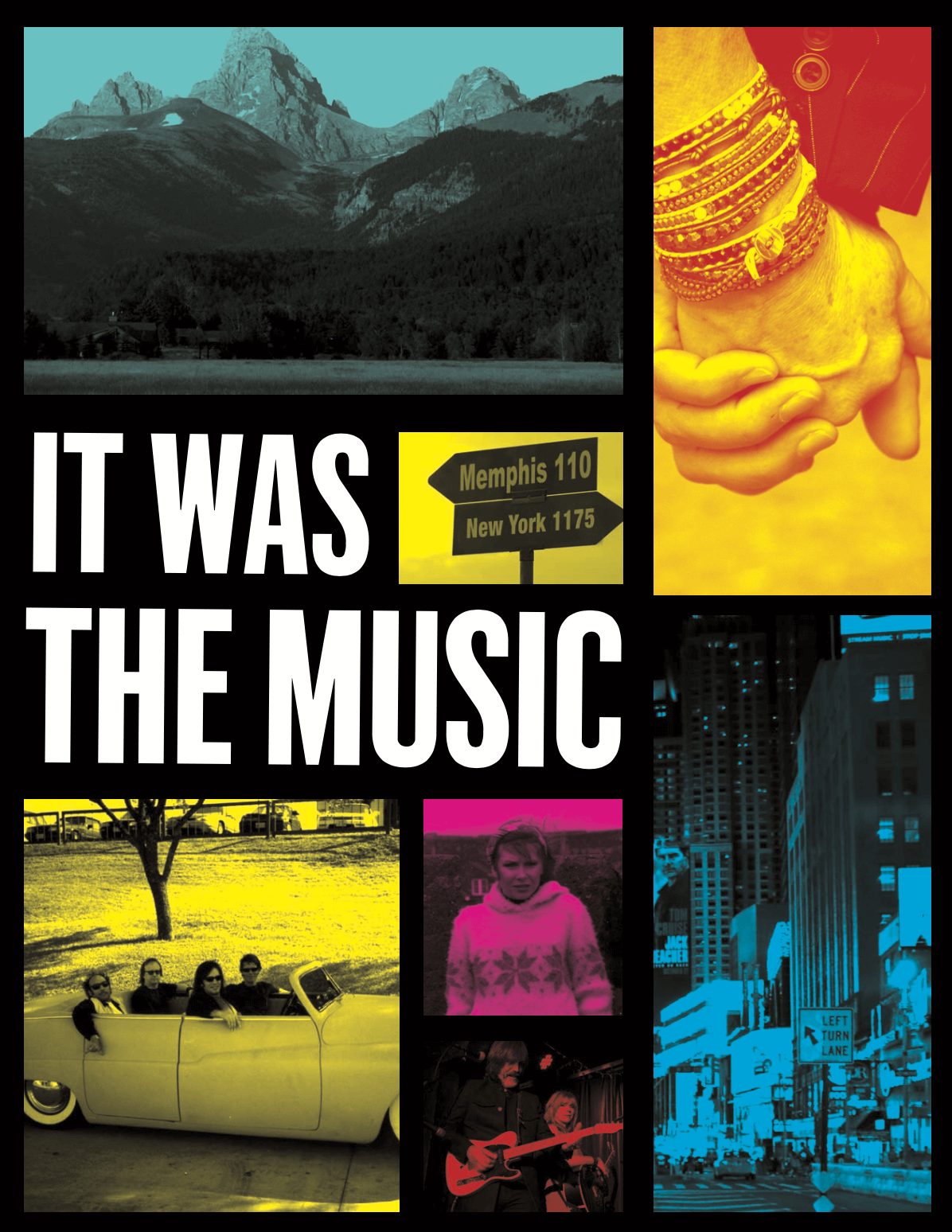 Known for her resonant alto and passion for music "that comes from the dirt," Teresa Williams is an exceptional singer/actor known for her highly acclaimed roles as Sara Carter in Keep On The Sunny Side and the title role in Always….Patsy Cline as well as her serving as a stellar vocalist for Emmylou Harris, Jackson Browne, Phil Lesh and Friends and Peter Wolf, to name but a few. Having at long last set forth on their own joint musical career, It Was The Music sees the couple packing their bags, guitars, amps, and 30-year marriage into their SUV and setting out across America to sing their own extraordinary songs along with riveting interpretations of beloved gospel, blues, country, and classic rock 'n' roll.
It Was The Music is joined today by a stellar soundtrack collecting previously unreleased music from Campbell and Williams, including very special new renditions of songs made famous by The Band, Grateful Dead, Little Feat, Buffalo Springfield, and more, performed alongside such friends as Patty Griffin,  Buddy Miller, Bill Payne, and the late Levon Helm's world famous Midnight Ramble Band. The first track, "It Ain't Gonna Be A Good Night, is available today ahead of the December 6 release of the soundtrack. The full album soundtrack can be pre-ordered now.
The film follows Campbell and Williams over 15 months on the road, from its starting point on a Friday afternoon on Williams' seventh generation farm in Peckerwood Point, TN, to Campbell's native New York City and the couple's home in Woodstock, NY, to recording studios, clubs, and theatres across the country. Highlights throughout include exclusive live performances from intimate venues and jam-packed music festivals, culminating in its grand finale with selections from the star-studded "The Last Waltz 40th Anniversary Celebration" presented by Lincoln Center at NYC's Damrosch Park.
It Was The Music reveals the magic and process of creating and performing music as a couple, often captured off-stage in remarkably private, candid moments – on back porches and backyards, farm fields and kitchens, remote cabins, dressing rooms, and of course, in church. As their journey moves forward, Campbell and Williams are joined by many of their famous friends, fans, and collaborators, who speak to the ongoing power of American music while hearkening back to a halcyon era when rock 'n' roll resonated with an entire generation to change the world. Along with the couple's own personal story, It Was The Music includes exclusive interviews and never-before-seen performances from Jackson Browne, Rosanne Cash, William Bell, Jorma Kaukonen, Jack Casady, Phil Lesh, Jerry Douglas, Jerron "Blind Boy" Paxton, Garland Jeffreys, Happy Traum, David Bromberg, and many more. But through it all, It Was The Music is first and foremost a love story, as Larry Campbell and Teresa Williams show how love can create the music and how the music can bring us together.
"It Was The Music is about what music means to us," says director Mark Moskowitz, "the way my film, Stone Reader, is about what books means to us, and my upcoming film, Art Stops Here, is about what art means to us. In the end, these films are about us, how people respond to the arts. Not quite documentary, not quite reality, not quite memoir, not quite even story, It Was The Music is referential, memory-like. It's allusive. Things touch other things…much like a song."
TRACKLISTING
Larry Campbell & Teresa Williams – Samson & Delilah
Larry Campbell & Teresa Williams – Three Days in a Row
Larry Campbell & Teresa Williams – It Ain't Gonna Be a Good Night
Larry Campbell & Teresa Williams – Did You Love Me At All?
Buddy Miller with The Midnight Ramble Band – Up On Cripple Creek
Larry Campbell & Teresa Williams – The Poor Old Dirt Farmer
Jerron "Blind Boy" Paxton – Unlucky Blues
Larry Campbell & Teresa Williams – Big River
Larry Campbell & Teresa Williams (with Bill Payne) – Willin'
Jerry Douglas – On A Monday
Larry Campbell & Teresa Williams – You've Got To Righten That Wrong
Larry Campbell & Teresa Williams – Sugaree
Patty Griffin and Buddy Miller with The Midnight Ramble Band – For What It's Worth
Larry Campbell & Teresa Williams – Your Long Journey
Larry Campbell & Teresa Williams with The Midnight Ramble Band – Chest Fever
*Feature image courtesy of Larry and Teresa's Facebook