The late, great gospel blues singer-guitarist Reverend John Wilkins' last album, Trouble, is out tomorrow on blue and black vinyl via Goner Records. "Trouble is a ray of sunshine in the world's darkest hour," says American Blues Scene's Don Wilcock.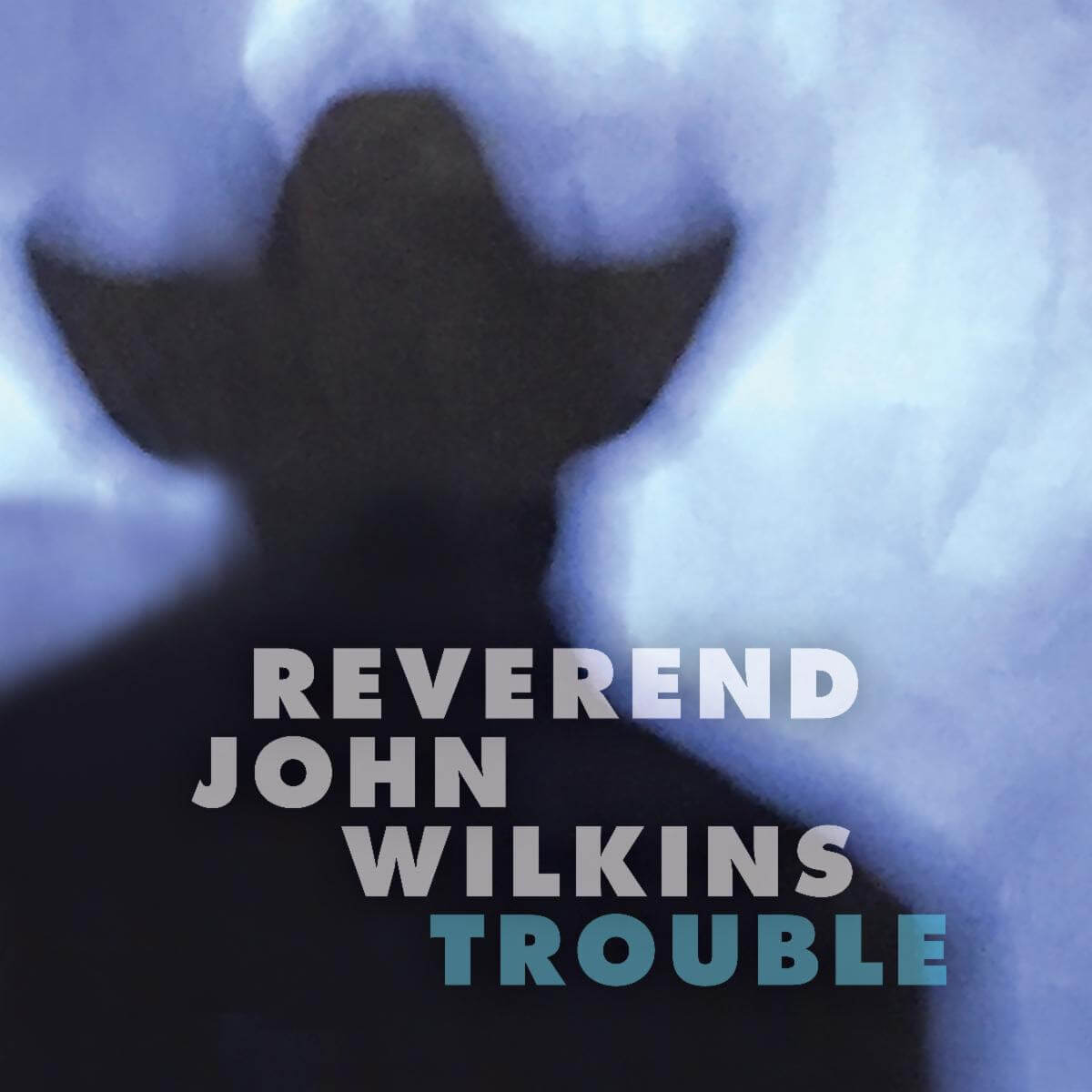 Trouble was recorded at the world famous Royal Studios in Memphis, TN with Grammy-nominated producer Amos Harvey and eminent engineer Lawrence "Boo" Mitchell (Solomon Burke, Al Green, Cody Chesnutt). Rev. Wilkins – who grew up just a few blocks away from the iconic studio – was backed by a stellar lineup of Memphis session giants including guitarist Kevin Cubbins (Beale Street Caravan), keyboardist Rev. Charles Hodges (Al Green, Ann Peebles, North Mississippi Allstars), bassist Jimmy Kinnard (Issac Hayes, Al Green), drummer Steve Potts (Greg Allman, Tony Joe White, Neil Young, Cat Power). In addition, the album has harmonies and call-and-response backing vocals from Wilkins' three beloved daughters, Tangela Longstreet, Joyce Jones, and Tawana Cunningham.
Sadly, the Reverend passed away Oct 6, 2020 (four days before his 77th birthday) from the after-effects of his battle with COVID-19 but his love and spirit lives on in his music for us all.
 Listen to "You Can't Hurry God" below.
"A twist on the old saw that God moves in mysterious ways, this song written in 2010 was prescient then and 'right on time' now," Wilcock thoughtfully writes. Continuing, "History is repeating itself. Reverend John Wilkins' "You Can't Hurry God" mirrors his father's message on 'Prodigal Son,' in that it's an anthem with a Biblical message and a back story of hope for a civilization searching for miracles."
*Feature image credit: Adam Smith