Adam and Blake Williamson, the bassist and drummer of Alabama-based Lee Bains III & The Glory Fires, are primed to release their self-titled debut album under the name of Williamson Brothers.
Lee Bains III & The Glory Fires draw from the deep wells of country rock stalwarts like Creedence Clearwater Revival and The Band, while giving birth to a new style of power-pop punk. They even gave Swamp Dogg's "Total Destruction To Your Mind" the rock and roll treatment. 
Today sees the exclusive premiere of the Williamson Brothers opening track, "Take Back Summer," also a rocker that could reside squarely in the grooves of a Dinosaur Jr. record.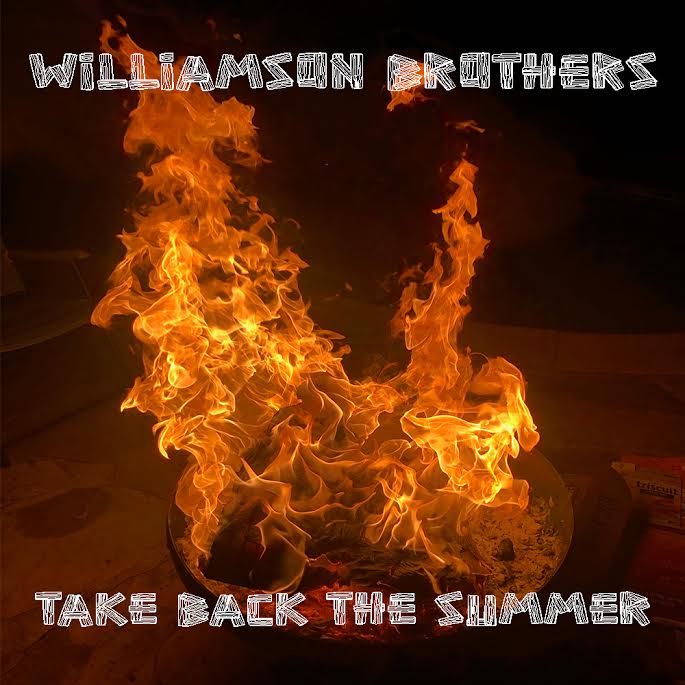 Of the single, bassist Adam Williamson tells ABS:
I just hope the song can serve as a soundtrack to getting back together and living life to the fullest. After the last few years of turmoil, sorrow and heartbreak I feel the world could use some reckless rock and roll. The entire process of putting this album together has been nothing but joy from start to finish.

It feels organic and unforced but also focused in a completely positive way. It's amazing that this music was able to find a home with Dial Back and to watch everyone involved put their hearts into everything we threw out there. It all just feels meant to be.
In addition to the single they are announcing a special edition 140g green vinyl, limited to 100 copies, with the rest of the first pressing on black vinyl. All songs were written and composed by Blake and Adam Williamson. All songs tracked, mixed and mastered at Dial Back Sound — the recording studio owned by Matt Patton of the Drive-By Truckers and The Dexateens.
Adam Williamson – Vocals, guitar, bass, backing vocals
Blake Williamson – Vocals, drums, guitar, backing vocals, piano
Matt Patton – Bass, backing vocals
Schaefer Llana – Backing vocals
Drive-By Truckers' Jay Gonzalez – keys, synths
Williamson Brothers have announced dates for their first tour in support of the new album, sharing a bill with The Great Dying:
June 17 – Oxford, MS at Proud Larry's
June 18 – Columbus, MS at Omnova Theatre
June 19 – Tuscaloosa, AL at Druid City Brewery
June 20 – Birmingham, AL at The Nick