Gaye Adegbalola, Blues Music Award (BMA) winner and founding member of Saffire -The UppityBlues Women (1984-2009), is a multi-instrumentalist and composer. Having penned many blues chestnuts, her songs are known for biting social commentary often cloaked in humor.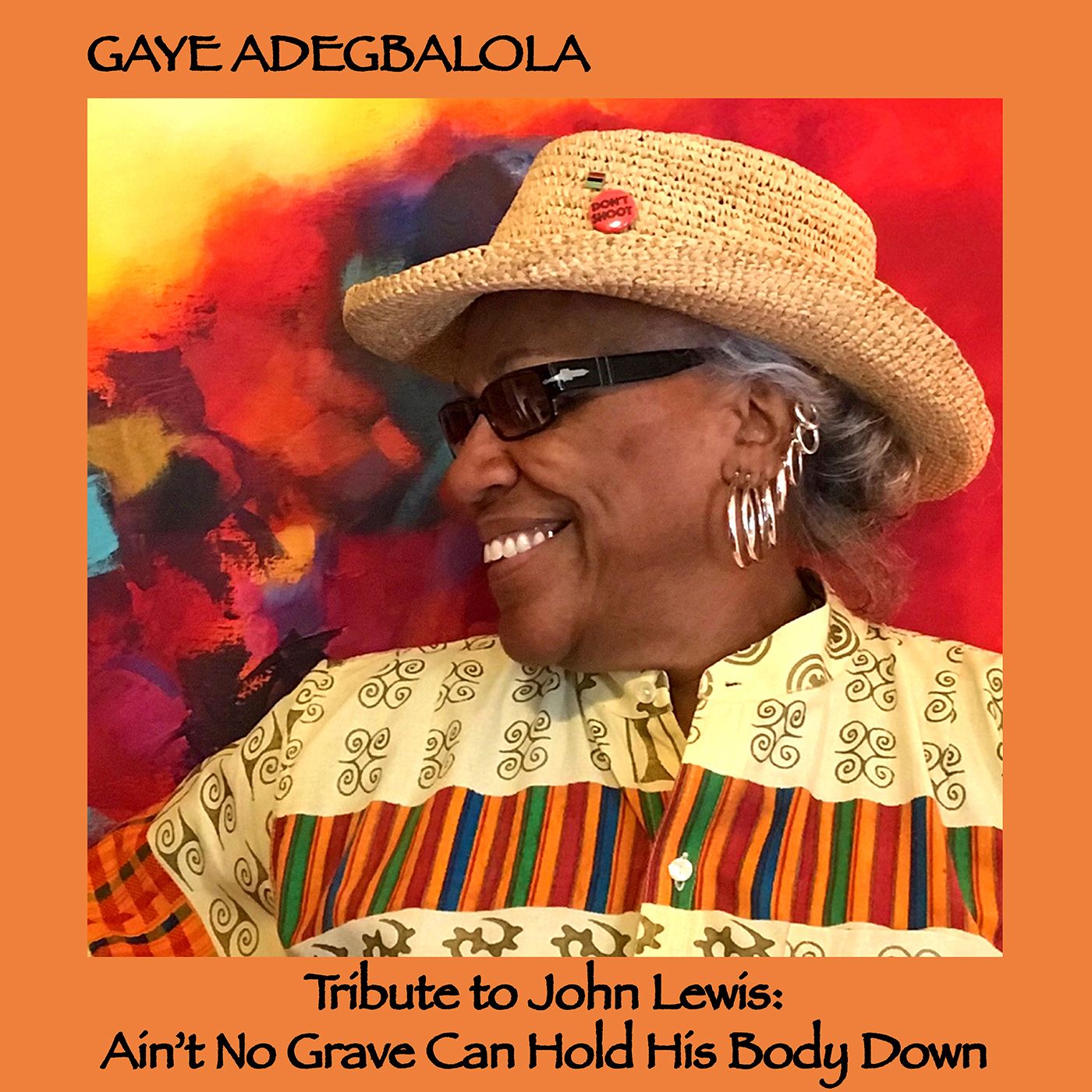 Saffire recorded exclusively for Alligator Records. Gaye has 6 CDs on her own label, Hot Toddy Music (Todd being her maiden name) — Three of those in partnership with the VizzTone Label Group. Her CD about LGBTQ issues, Gaye Without Shame, was nominated for a BMA and her children's CD, Blues in All Flavors, won the Parents' Choice Gold Award. Her 2019 release, The Griot, chronicles topical blues for topical times.  
Gaye has received the Kristen Lems "Social Change Through Music" Award at the National Women's Music Festival in 2018 and, in 2019 the "Koko Taylor Queen of the Blues Award" for preserving traditional blues from the Jus' Blues Foundation.  Along with her music recognitions she is a former Virginia State Teacher of the Year (8th grade science) and has been honored as an OUTstanding Virginian by Equality Virginia. The Library of Virginia has recognized her as one of the 2018 Virginia Women in History Honorees (along with Barbara Kingsolver, Rita Dove and others). 
Mother of son Juno Lumumba Kahlil, Gaye is a long-time activist who continues to provide a voice for those who have been marginalized by society. By definition of her life's work, she is indeed a griot.  
Today sees the release of Gaye's "Tribute to John Lewis: Ain't No Grave Can Hold His Body Down," the second single in her Freedom Song Trilogy. Civil rights hero and "conscience of Congress" John Lewis often stood alone yet fearless as he was making "good trouble."
Gaye's tribute is a song of resurrection as he lives from the grave in the hearts of two U.S. Senators from Georgia elected in 2020, both cloaked in his wisdom and in his non-violent philosophy. The song has the feeling of a long-ago church meeting in the woods, of heaven's promise of relief from the pain. It echoes a past that has been handed down through the ages with the promise of liberation, of freedom – the pulsating rhythm conjuring up a heartbeat, and its minor key giving it a "from the grave" mournful feeling.  
To heighten the mourn, she knew she wanted a droning cello and called Chris Sexton. He responded with a full string quartet. Let the angels sing!