Steve Dawson has always been hard to pin down. He's a guitarist, composer, sought-after musical enabler and sideman, and seven-time Juno Award-winning musician. Since moving to Nashville in 2013, it's been full tilt for the Vancouver native. Like all of Steve's albums, Gone, Long Gone features brilliant performances from the finest in roots music.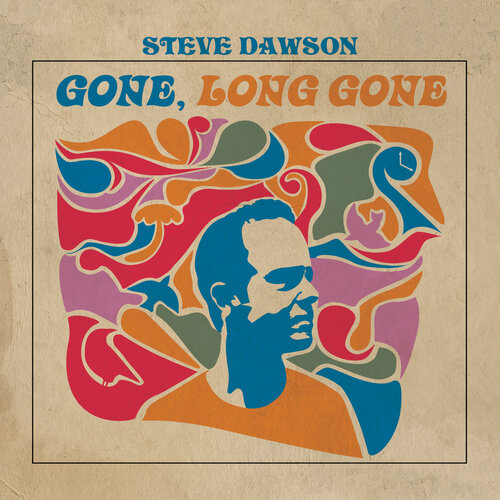 Jeremy Holmes holds everything together on the bass with drumming split between Gary Craig and Jay Bellerose. Kevin McKendree and Chris Gestrin play piano, organ, and keyboards. Keri Latimer joins in on vocals on two songs, and Steve's old 'Birds of Chicago' bandmate Allison Russell joined in to sing as well as Steve's daughter, Casey Dawson.
John Prine alumnus Fats Kaplin dropped in to add some sweet fiddle to "King Bennie Had His Shit Together," a nod to Hawaiian street performer King Bennie Nawahi. Malcom Aiken, Jerry Cook, and Dominic Conway are also highlighted on the album.
Of "King Bennie Had His Shit Together," Dawson says:
Over the years, I've studied and collected pre-war Hawaiian music quite deeply. There is an interesting crossover between American jazz and Blues and Hawaiian music that happened in the late 20's that yielded some amazing music. King Bennie Nawahi is one of my favorites of that era – he was an incredible steel guitarist who was also blind, swam the English channel, played guitar with his feet, and made amazing records.

This song has nothing to do with him musically, really, but I thought it would be fun to fictionalize a scenario where an older Nawahi was being interviewed about some of his exploits and see him go from being shy to somewhat braggy within a verse or two. It's all in fun, but meant with utmost respect to one of my favorite musicians of all time.

This live version was recorded at The Studio Nashville, with some of my favorite players – Dennis Crouch on upright bass (Allison Krauss/Robert Plant), Jen Gunderman on organ (Sheryl Crow) and Justin Amaral on drums. I love playing with all of these folks and it was a blast to just set up in a room again with friends and play music after so long! The album version features Jay Bellerose on drums, Jeremy Holmes on bass, Fats Kaplin on fiddle, and Kevin McKendree on piano.
*Feature image credit: Laura E. Partain