It's the 50th year for legendary blues and roots band The Nighthawks, and they're finally back on tour! They recorded a fine 50th Anniversary album, ESTABLISHED 1972, in the dark days of isolation, and once things got rolling again, new songs brought them back into the studio – not originals but great compositions from classic blues sources like Muddy Waters, Little Milton and Johnny "Guitar" Watson, plus a very cool tune by old friend Al Anderson.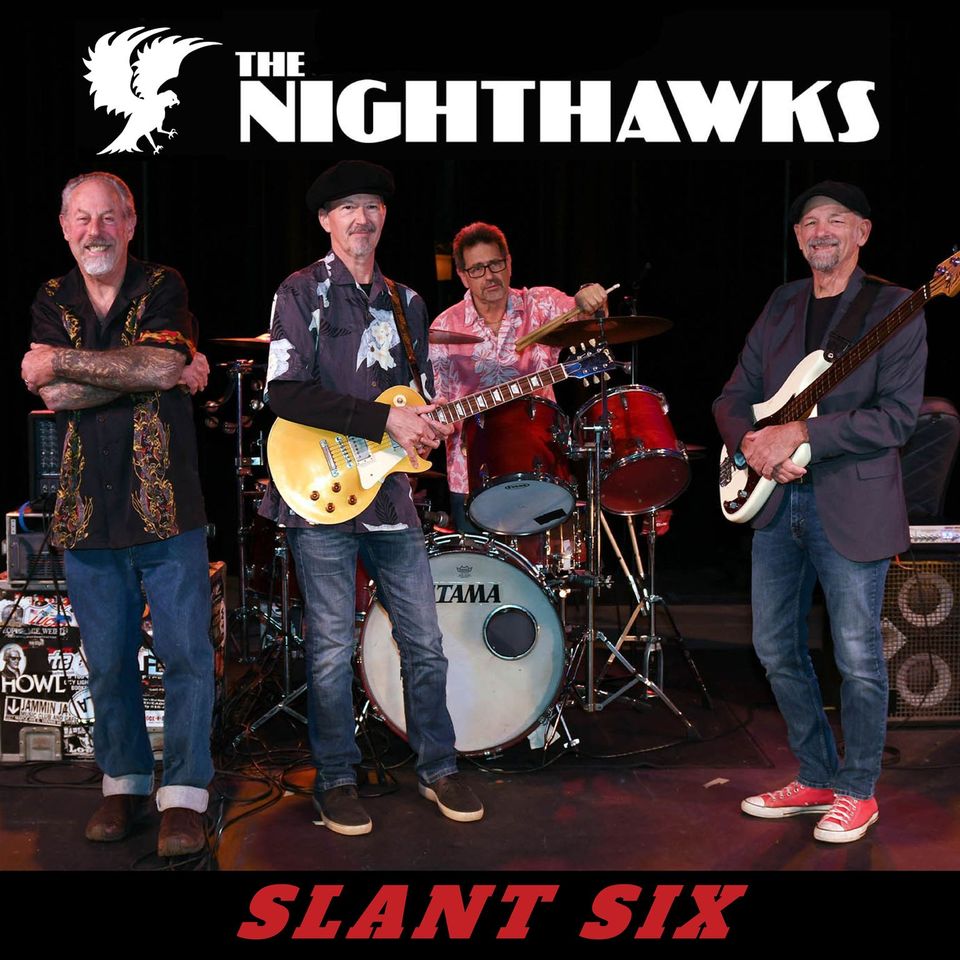 Slant Six features six new recordings that deliver the heart and soul of this great live band. Guitarist Dan Hovey takes the lead vocal on the early rock 'n' roll classic "Motor Head Baby," originally recorded by Johnny "Guitar" Watson back in 1953 when he was still calling himself "Young John Watson." Mark Wenner stands out on two blues classics from the Muddy Waters catalog: "Forty Days and Forty Nights" and "Standing Around Crying," digging in hard on vocals and extended harmonica solos, wailing with a killer vibrato. Drummer Mark Stutso delivers the deep soul vocals on Little Milton's "You're Welcome to the Club" and NRBQ founder Al Anderson's "Poor Me," while Paul Pisciotta's bass holds down the pocket and Hovey provides especially tasty guitar parts.
The EP wraps it up with "Don't Know Where She Went," Willie Egan's red-hot New Orleans rocker with a double vocal that could have been written for this band. Blending Don Hovey's rich baritone with Mark Stutso's soulful wail, they rock it hard, while Wenner on harp and Hovey on guitar get a chance to rip out blazing solos.
And now they're more than ready to start this year's tour. As Mark Wenner says, "We're really excited to kick off our 51st year with this release… And now it's time to rotate the tires, pack up the van and hit the road again!"
The new tour starts off with ten dates in Florida, and hits NJ, DC, MD, OH, PA, SC, NC, GA, VA and NH. See their tour dates HERE.