Set against the beautiful backdrop of the Windy City's impressive skyline, the Chicago Blues Festival kicked off on the night of Thursday, June 8th and ran through Sunday, June 11th.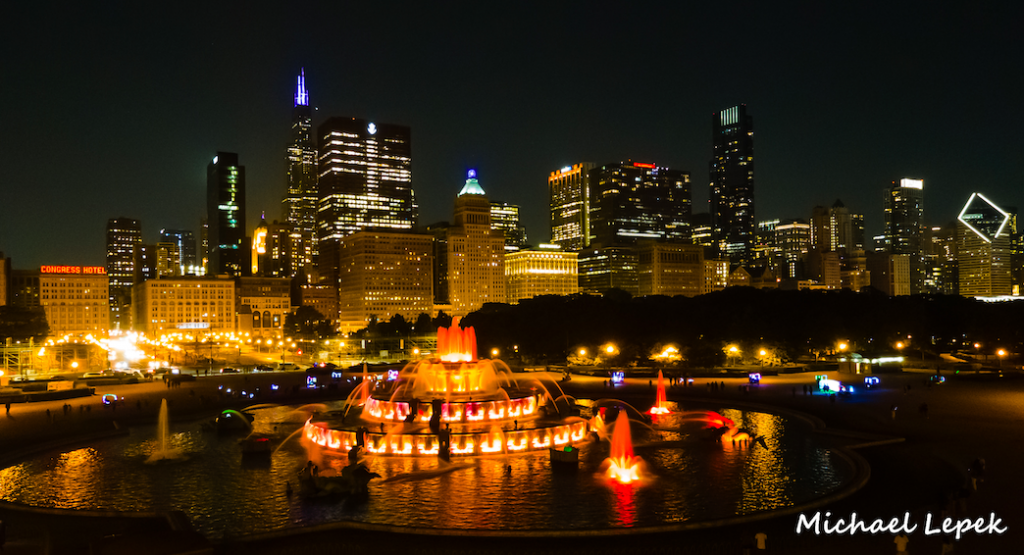 Billed as the largest free music festival in the world, the Chicago Blues Festival has been drawing fans from across the globe since its inception in 1984. It was held in Grant Park until 2017 when it moved over to Millennium Park, much to the chagrin of many festival goers.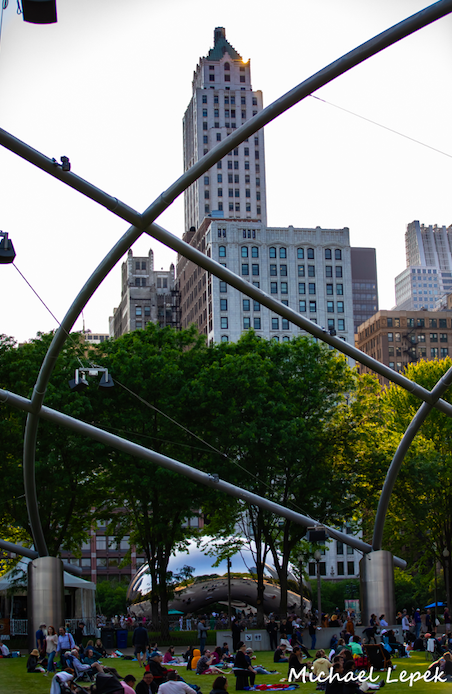 But one can't sing the bygone venue blues forever and this year's 3-stage layout was designed to make the most of the Millennium Park real estate and help reduce sound bleed.
The 2023 action was centered around the Pritzker Pavilion for the festival's "opening night" acts that featured Wayne Baker Brooks, the Blind Boys of Alabama with Bobby Rush, and a centennial tribute to Albert King — showcasing a legion of old and new blues artists including Donald Kinsey, Larry McCray, Rico McFarland, Carl Weathersby, and many others.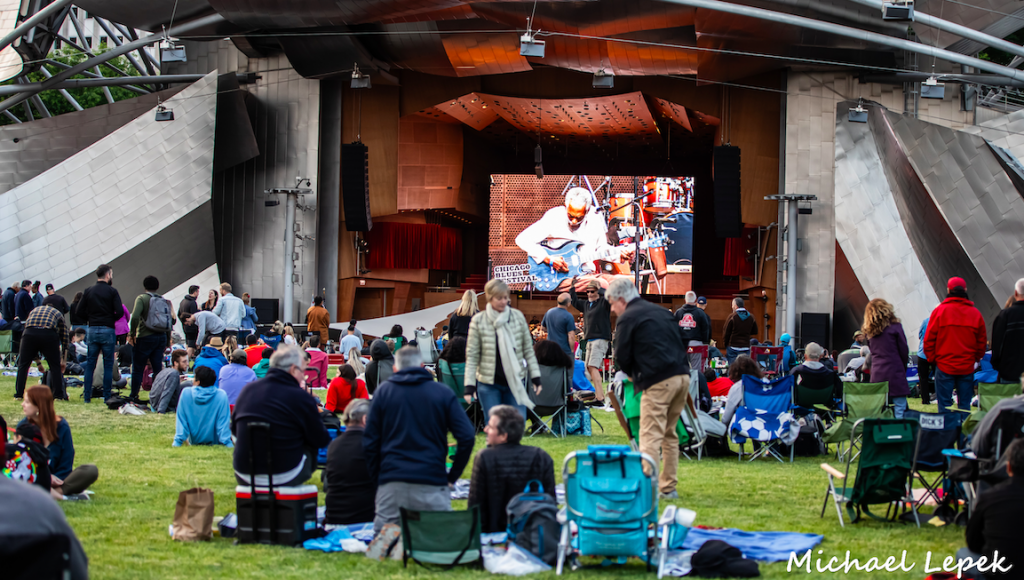 There was also a sizeable local media presence covering the event and signifying the importance of the genre in the "Home of the Blues." Much was made of the fact that the festival was "back" after the 2020 Covid cancellation, a one-night September show in 2021 and a smaller scale footprint in 2023.
But, despite the venue change and various false starts, one can finally take heart and find hope in the history and tradition of blues and Chicago's annual festival is a prime example of this.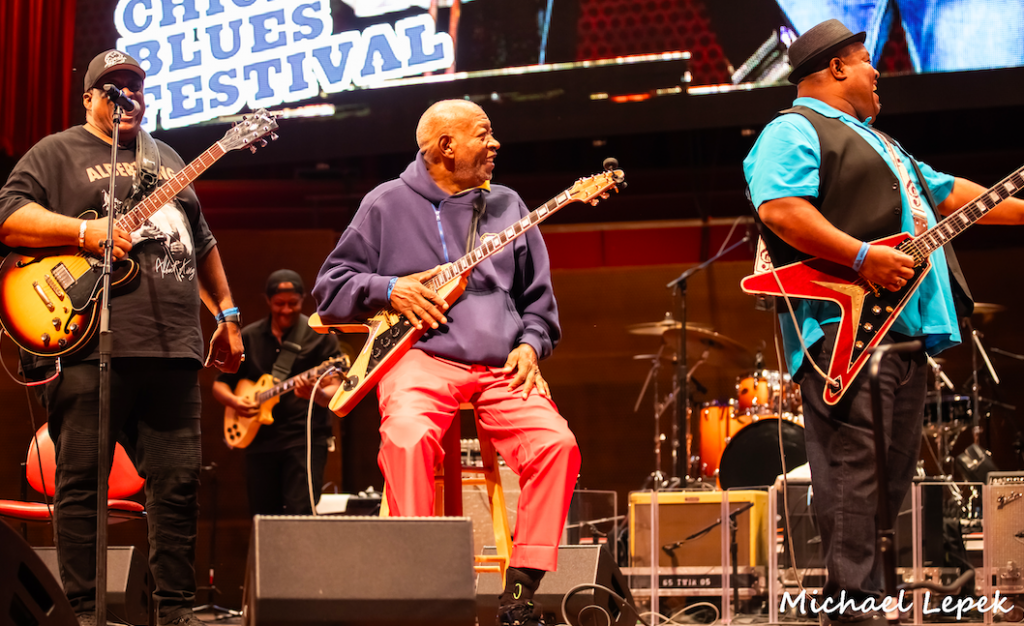 So, when WDCB DJ and longtime local blues ambassador Tom Marker stepped out on the stage promptly at 5:15, to emcee the event, the crowd knew they were going to be treated to a Thursday night trifecta of terrific blues.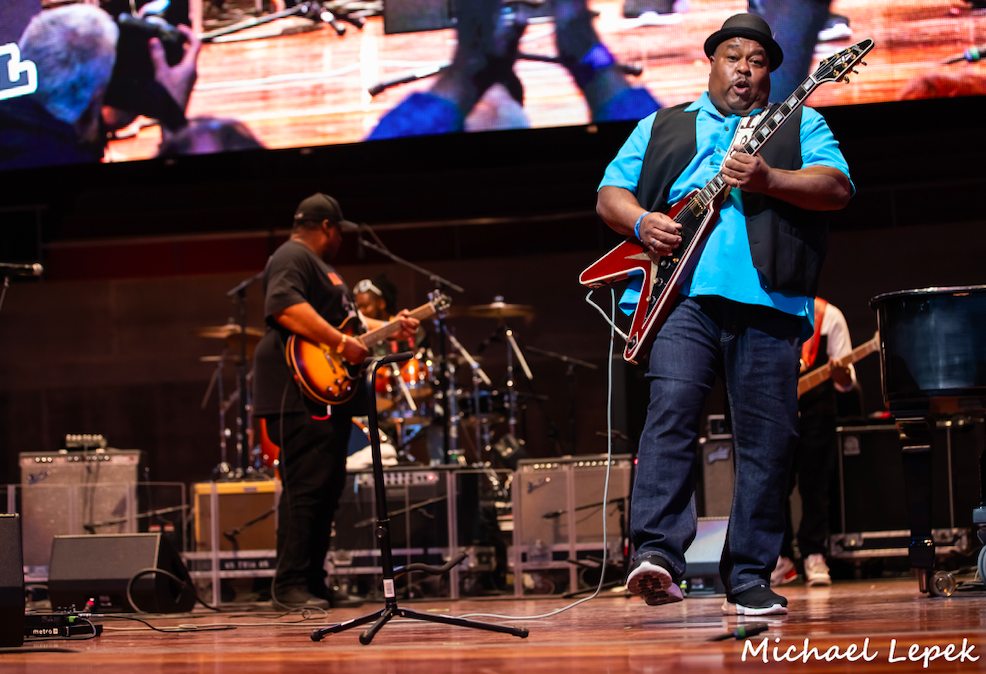 Wayne Baker Brooks served as the night's leadoff act, and he certainly didn't disappoint. As the son of the late musical luminary, Lonnie Brooks, he has the blues in his DNA.
When interviewed on television, Brooks said he had reservations about opening the festival on Thursday night because he's a "Friday/Saturday kind of guy," but the thought of playing "Grand Marshall" in front of all his friends and family won out.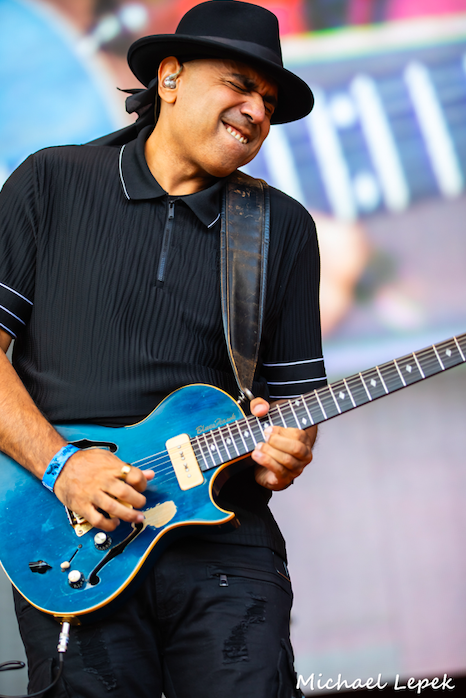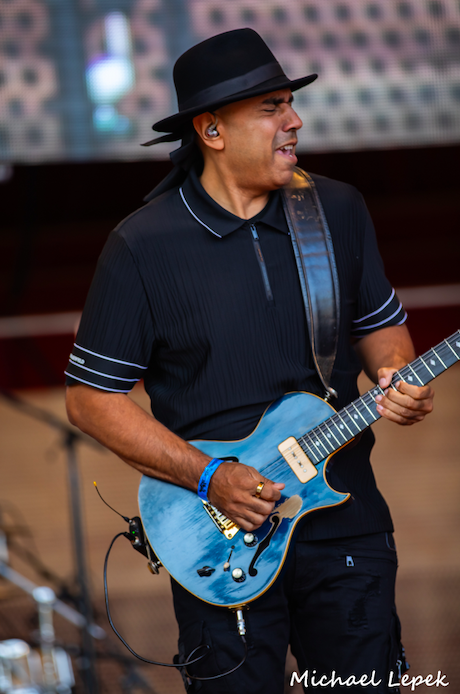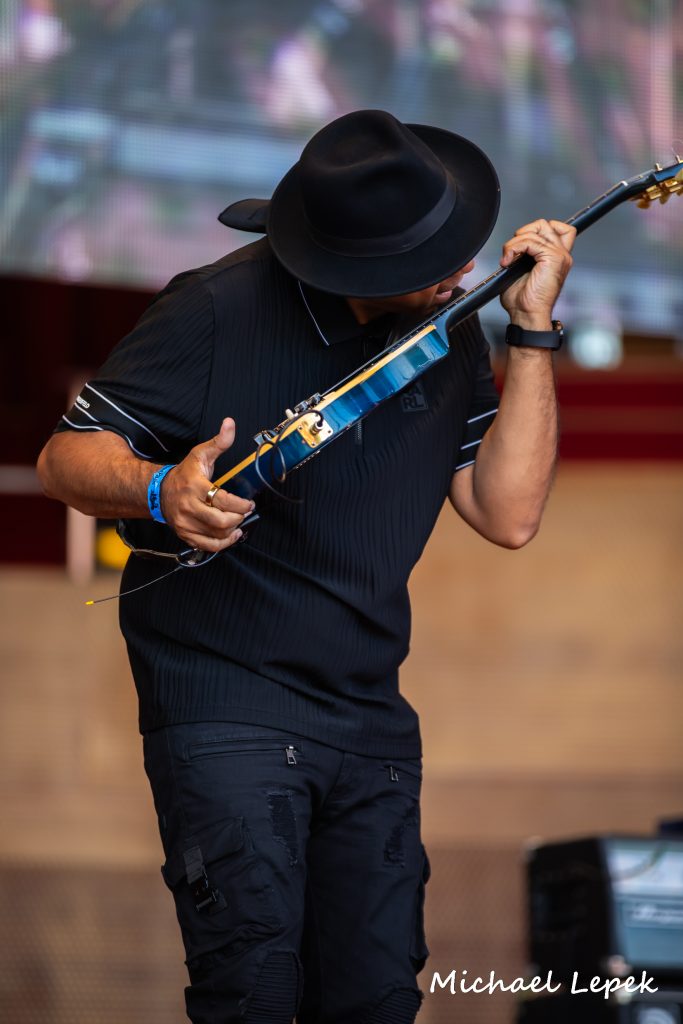 The personable Brooks certainly kicked things off on a high note with an inspired set that included several shout-outs to how happy he was to be playing in his hometown.
Brooks also touched on Lonnie Brooks' legacy by taking the crowd on a "musical journey" that included the story of how his dad came to Chicago from Louisiana. Brooks then launched into a fine rendition of "The Crawl," a song that Lonnie penned under the Guitar Junior moniker.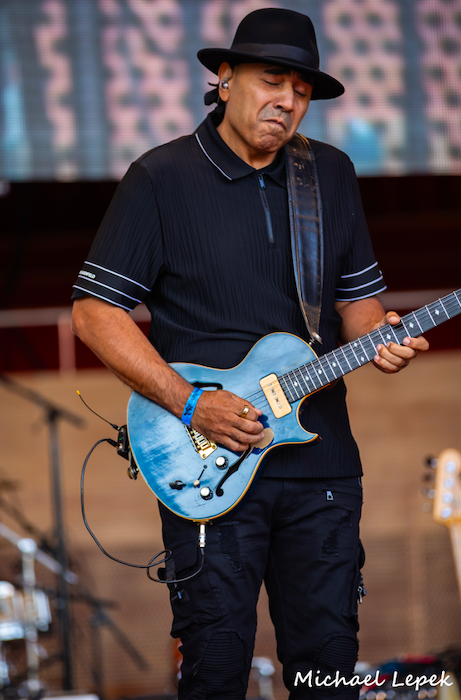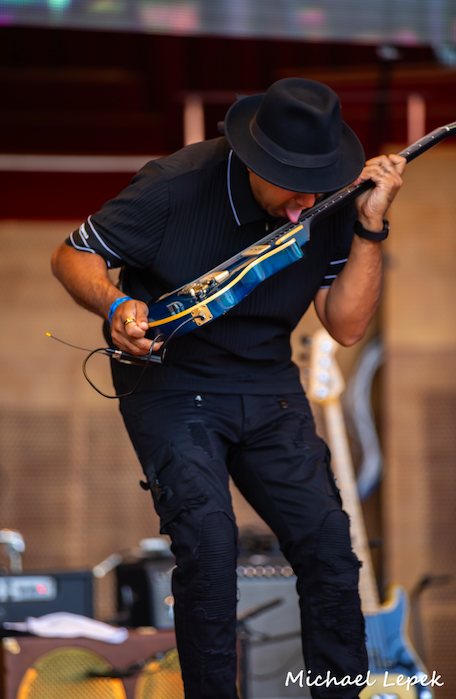 The Lonnie Brooks lovefest continued with Wayne Baker Brooks and his band taking on "The Witch" before treating the crowd to some of his "own stuff," which Brooks has proudly produced independently.
Brooks expressed his appreciation for sharing the stage "with the guys who got my back and know what we're doing up here." Brooks' band consists of Scott Tipping on guitar, Kenny Kinsey on bass and drummer Mark Clay.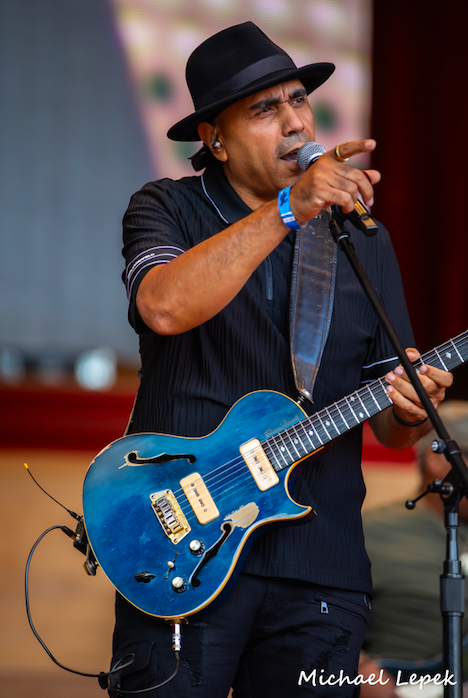 Following this energetic opening act, Marker came back to introduce Bobby Rush and the Blind Boys of Alabama. He noted that, "we have gospel blues legends who are bringing religion into the blues, and we have a soul blues legend who is bringing funk into the blues."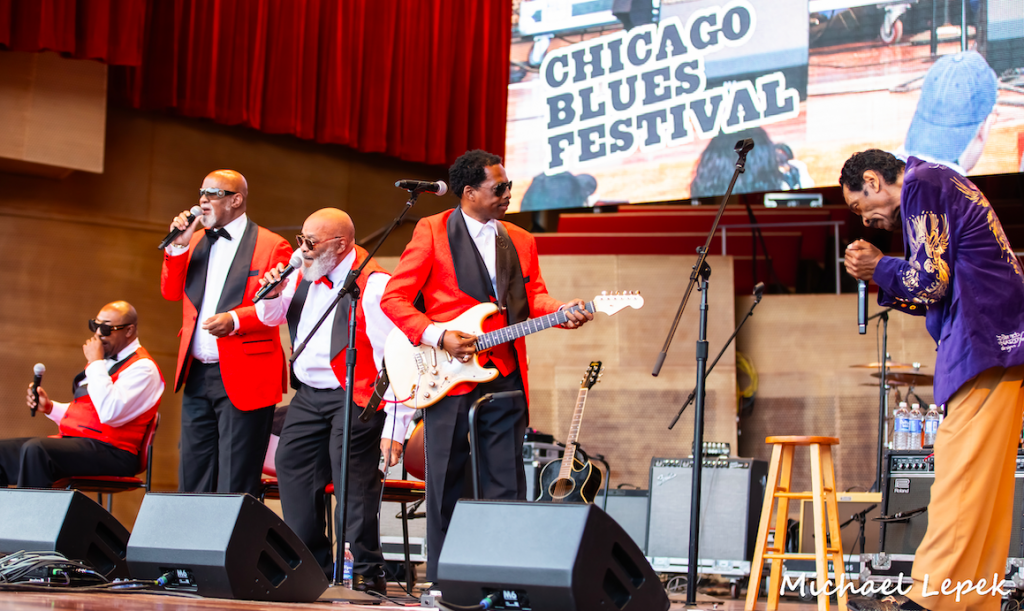 "The soul blues legend" was none other than Mr. Bobby Rush who proudly announced that he will turn 90 on November 10th and then reeled off a long list of his many musical accomplishments including "singing the blues now for 72 years." Rush then launched into an acoustic guitar solo before breaking out his harmonica.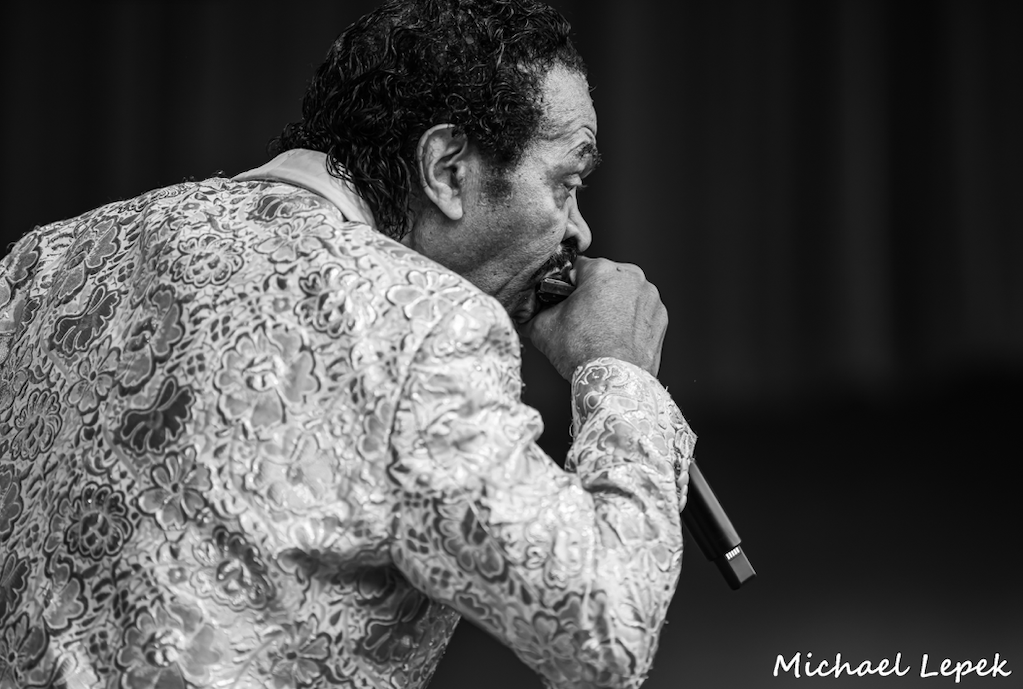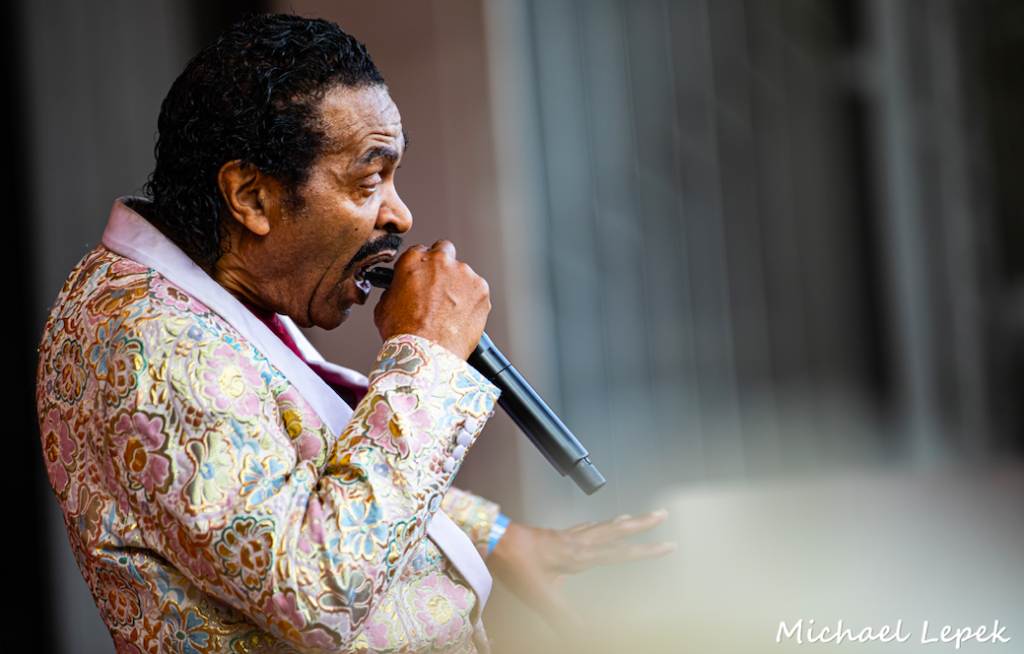 Rush added that people might be wondering "why you on a gospel show when you're singing the devil music," but it turns out that his pairing with the Blind Boys wasn't totally off base since Rush is active in his church and does prison ministry outreach. He then urged the audience to "stand on your feet and give the Alabama Blind Boys a hand."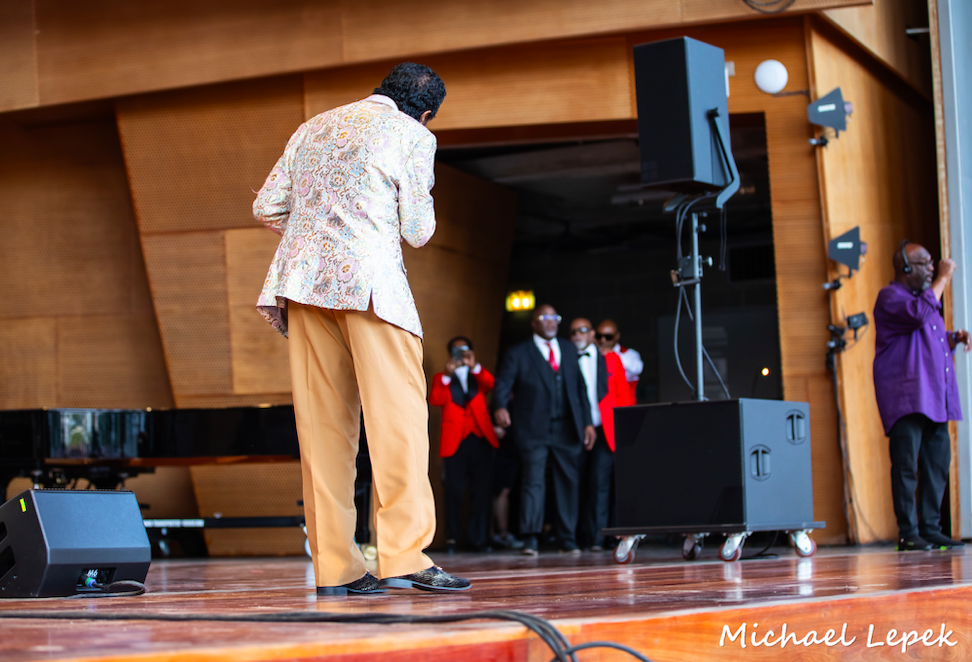 After Rush's heartfelt introduction, the Blind Boys of Alabama were led out on the stage. As promised, their set featured gospel standards highlighted by their incredible harmonies. While their entire show was a musical treat, some standouts were "People Get Ready" and a lovely rework of Norman Greenbaum's "Spirit in the Sky."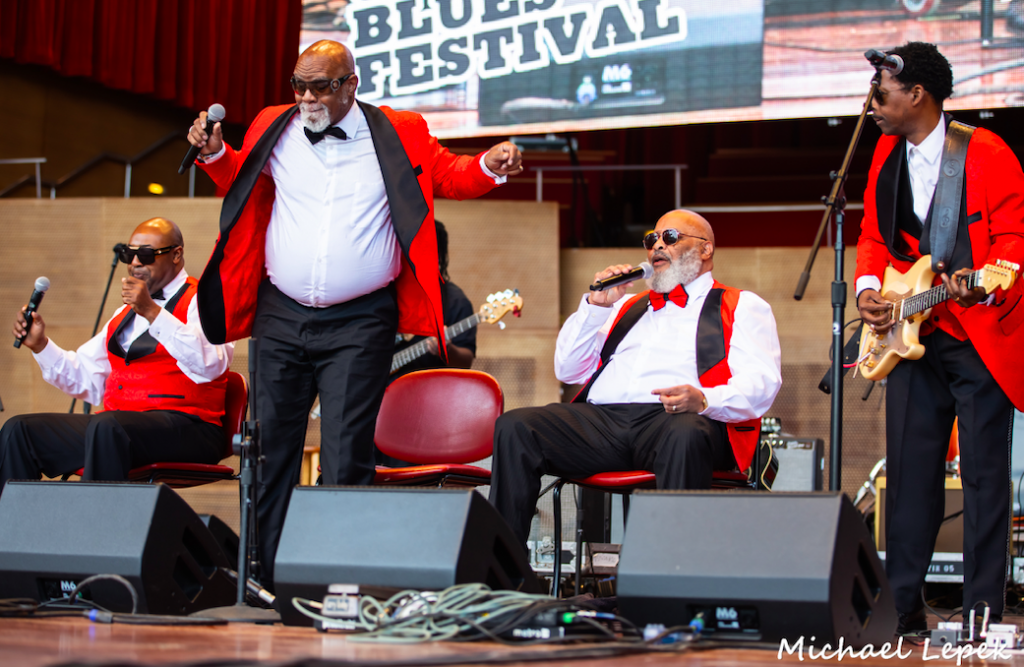 The Blind Boys of Alabama closed out their set by bringing Rush back on to play harp on "Nobody's Fault but Mine," "Soldier in the Army of the Lord," "Down in the Hole," and "Amazing Grace." They wrapped up their set with a rousing gospel number that had the crowd wishing for more.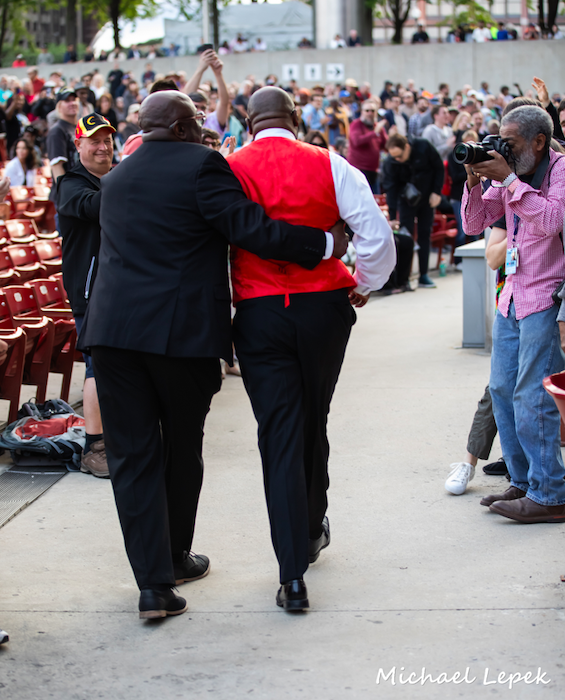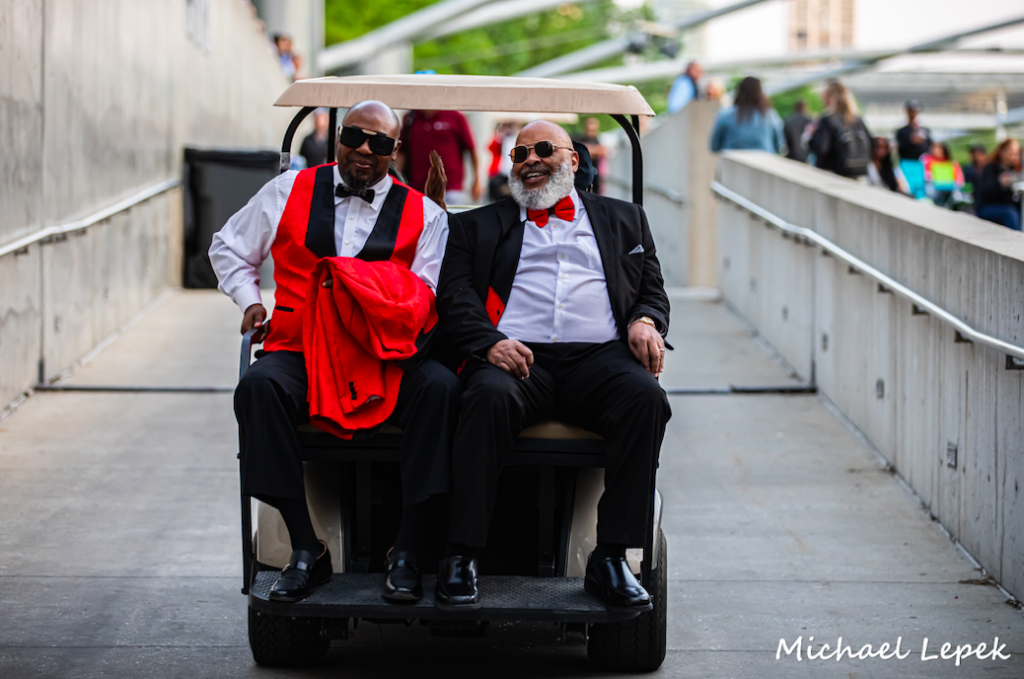 Following a short break, the crowd got a whole lot more in the form of the grand finale—a centennial tribute to Albert King. One of the stand-out performers was Donald Kinsey, who not only played with King but also with Bob Marley, Peter Tosh, and many other legendary artists. Kinsey hails from Gary, Indiana where King once resided.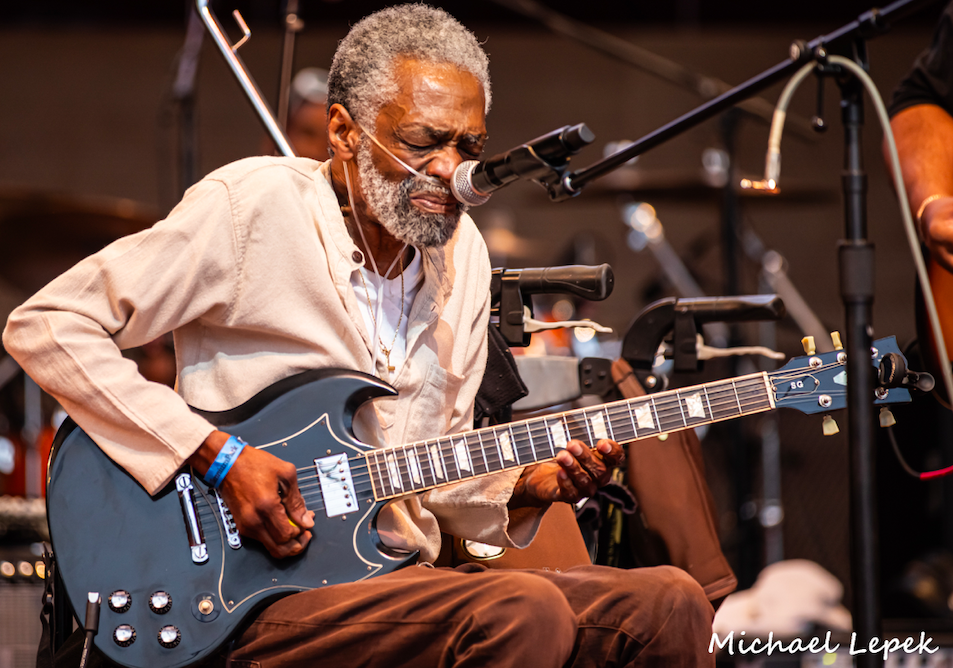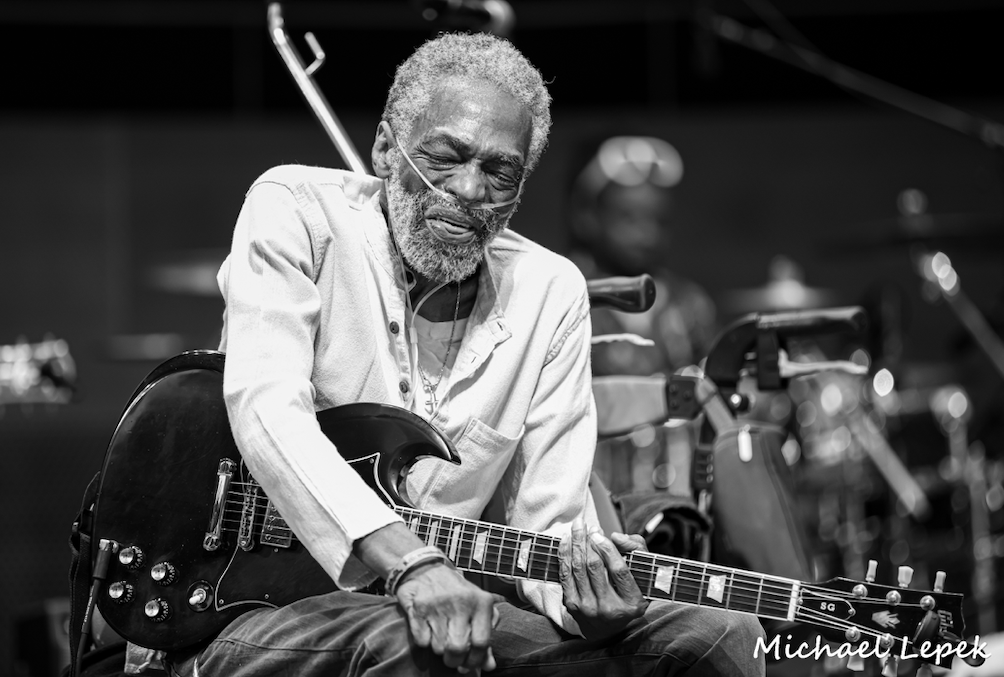 Kinsey told the crowd, "I had the pleasure to stand on the stage next to Albert King at the young age of 17 years. He added that, "I had no idea what was ahead of me, but it was all good."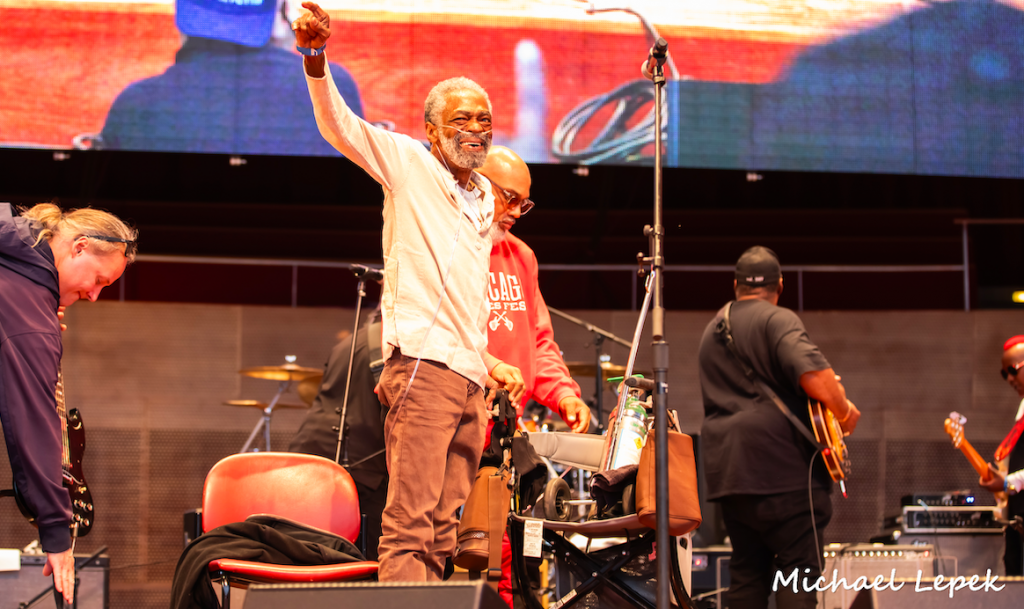 Rico McFarland is another fellow who had close ties with Albert King, as well as a long list of other big-time blues musicians. McFarland served as the bandleader for this all-star tribute and served up some sweet guitar licks on classics like "I Play the Blues for You."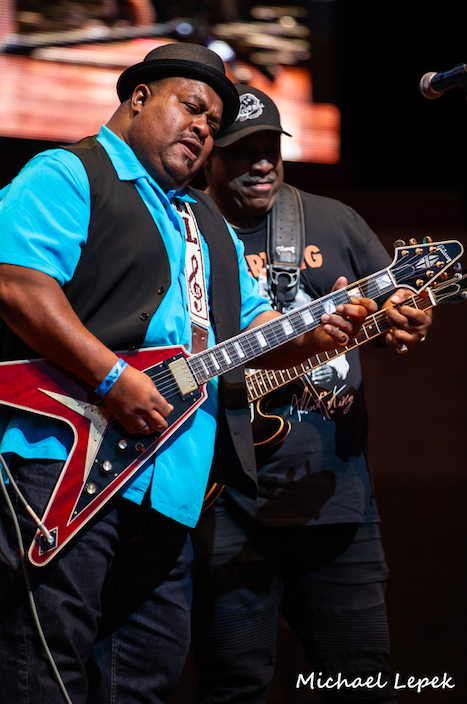 McFarland next brought up his "main man from Michigan" as Larry McCray came on to play "Traveling Man" before launching into King's "Call My Job." Both songs featured some fine guitar interplay between McFarland and McCray, as well as some impressive guitar solos by this Detroit-based musician.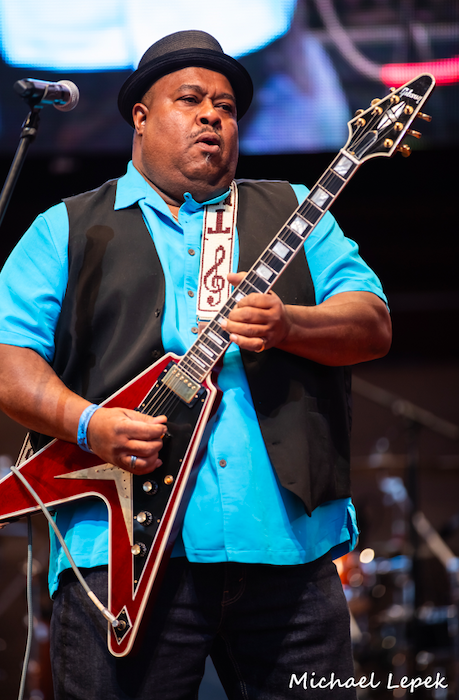 Carl Weathersby was the final artist to grace the Pritzker Stage as he came on to play King's "Crosscut Saw." Weathersby was another musician who shared a history with Albert King as the latter was his dad's auto mechanic. Weathersby later toured with King's band as well as Billy Branch's "Sons of the Blues."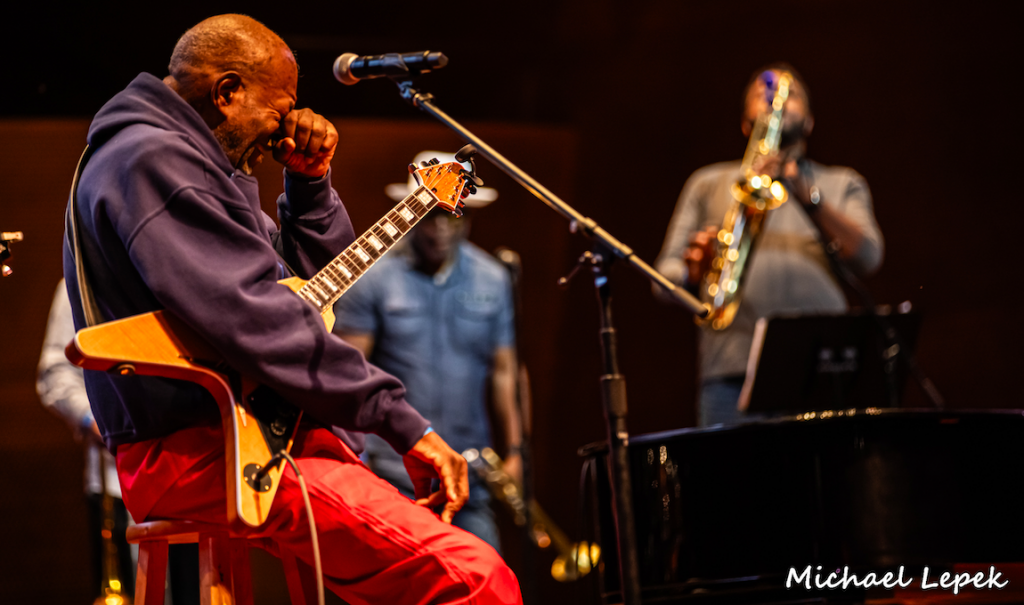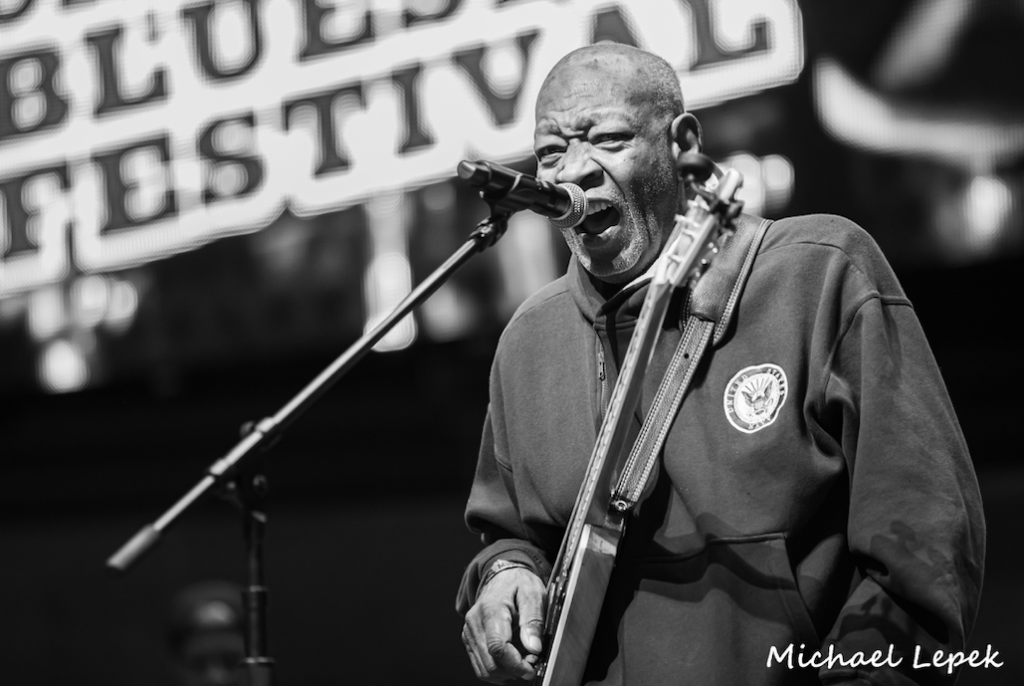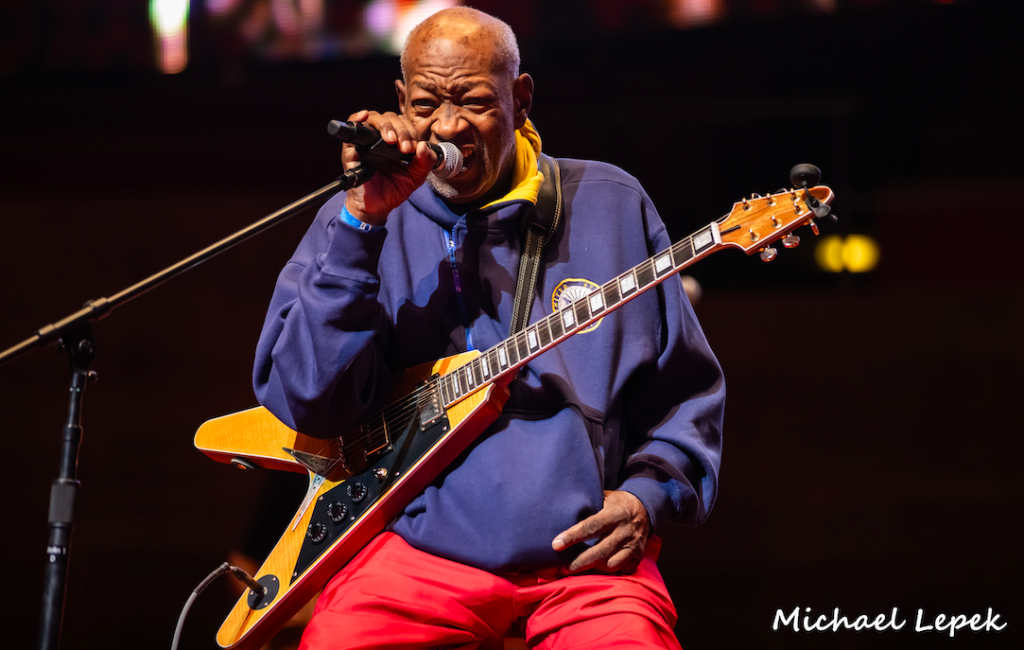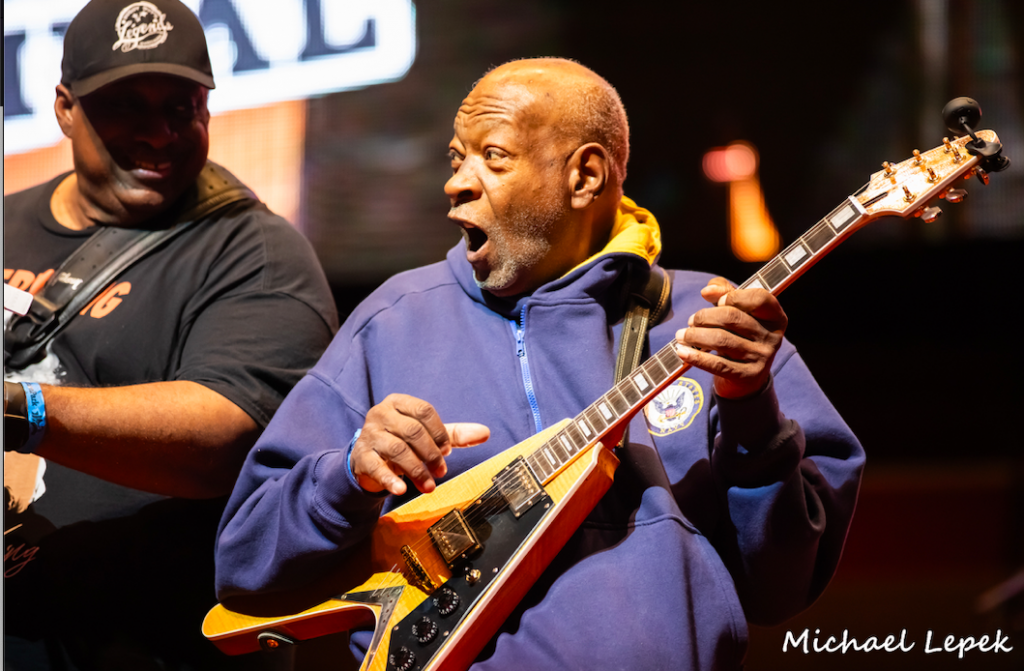 The evening wrapped up with Weathersby, McCray and Kinsey joining McFarland for an all-star jam for the ages. But the crowd knew that this was just the beginning of a blues-fueled bonanza with a slew of great artists slated to play Friday, Saturday, and Sunday.
Stay tuned to American Blues Scene for recaps of each day's action.