Sandy Carroll is a proud product of the nurturing musical melting pot of Memphis, where blues, soul, rock and country genres seep into one another producing fascinating hybrids as compelling as they are unique. She grew up in Stantonville, Tennessee, a little town with only one yellow flashing light, started playing piano at age five, and has been performing professionally since she was 15 years old in a high school rock and roll band. She continued to perform through college and by graduate school, she worked a bar gig before going on the road. 
By '82-'83 when Carroll moved back to Memphis, Beale Street was just reopening and Lafayette's Corner needed music. She worked there for over a year, playing five and six nights a week, singing and playing the grand piano in the window, which was open to Beale Street with the music amplified into the street. Carroll made a couple of 45s in 1984 with the Memphis Horns backing. "If You Got It" (backed with a funky "Street People") and "Memphis In May" were produced at Ardent Studios by local icon Jim Dickinson.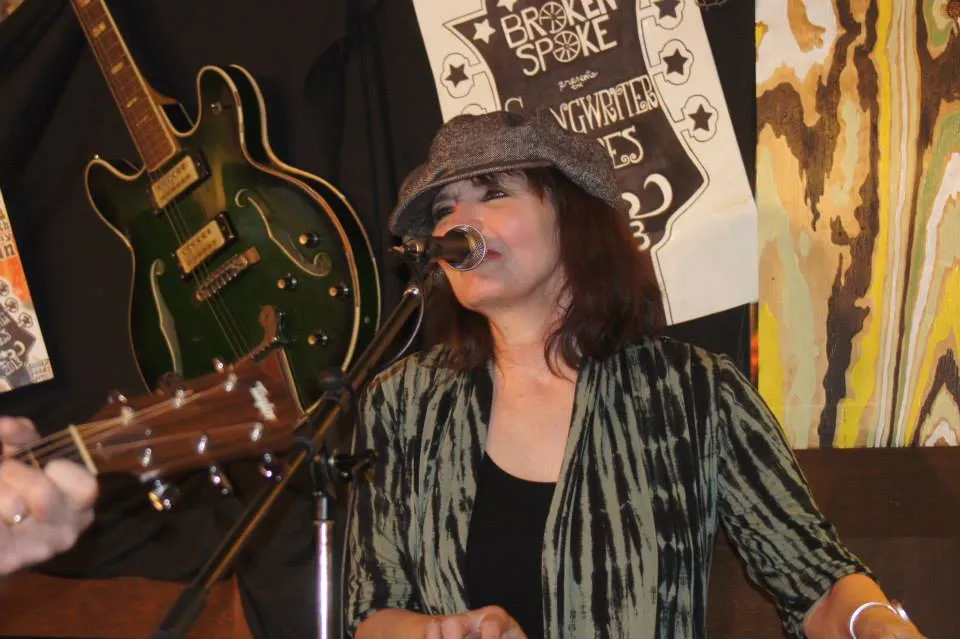 A co-write with Dickinson and Bobby Keel, the great Albert King included "If You Got It" on his 1991 album Red House. Although relocating to San Francisco, Memphis kept calling her home. She began working with legendary producer Willie Mitchell, and would fly back to work with him at Royal Studios. Regrettably, nothing was released from those sessions. By 1992, Carroll was back in Memphis full-time and cut her first full-length album, Southern Woman. Her 1997 album, Memphis Rain, was produced by Jim Solberg. Solberg, blues legend Luther Allison's longtime rhythm guitarist, did some writing with Carroll and took the songs to Allison, who loved "Just As I Am." He rewrote the bridge and included their collaboration on his Grammy-nominated 1997 CD, Reckless, produced by Gaines.
Sandy's "Forecast Blues" was included on the 2002 Inside Sounds anthology, The Memphis Belles: Past, Present & Future, sharing groove space with Ann Peebles, Carla Thomas, and Jessie Mae Hemphill. Carroll's husband, Grammy-winning producer Jim Gaines, who specializes in blues and similar roots genres, picked up the production reins for 2006's Delta Techno. Rhythm of the Rivers, Carroll's 2007 EP, followed. In 2011, she signed with Bob Trenchard's Catfood label and released Just As I Am. Its title track was the song that Luther Allison had done so memorably a few years prior. "Bob liked how I wrote with him. I write for several of his artists," she says.
Next came 2013's Unnaturally Blonde. With Gaines continuing behind the board as producer, Catfood unleashed Carroll's Last Southern Belle in 2015. 2018's Blues & Angels boasted an all-star backing band that included guitarist Will McFarlane and Muscle Shoals mainstays David Hood on bass and keyboardist Clayton Ivey. One of its guests was guitarist Bernard Allison (Luther's son).
Like many others, the dynamic musical team of singer/songwriter and keyboardist Sandy Carroll along with her husband, GRAMMY-winning producer Jim Gaines, discovered plenty of time for creative expression during the pandemic.
Premiering exclusively is the video for the title track from her new album and Blue Heart Record debut, Love On It. "Some people like to preach on it, some people like to pray on it / Some people like to sing on it, but you better not stay on it."
Love On It is about joy, grief, betrayal, hope, social awareness, faith, humor and above all, love. Emerging from the confines of Covid with exciting new material, she assembled an all-star backing band including guitarist Will McFarlane, bassist Dave Smith, and drummer Steve Potts, to bring her treasure trove of new songs to life.