Damn Good and Ready, which comprises twelve original songs, is blues/Americana artist Chickenbone Slim's second VizzTone album and his fifth career album overall. Like his previous album, Serve It To Me Hot, it was recorded at producer Kid Andersen's ultra cool Greaseland Studios in San Jose, California, this time during a week of bomb cyclone rainfall!
Signed to VizzTone in 2021, Chickenbone and his band The Biscuits have been garnering national and international attention with their unique roots sound. Mixing blues with West Coast swing, rockabilly and roots rock — inspired by local roots artists The Paladins and Candye Kane and dedicated to blues legend Tomcat Courtney — the album displays Chickenbone's songwriting and the wide range of the band's talent.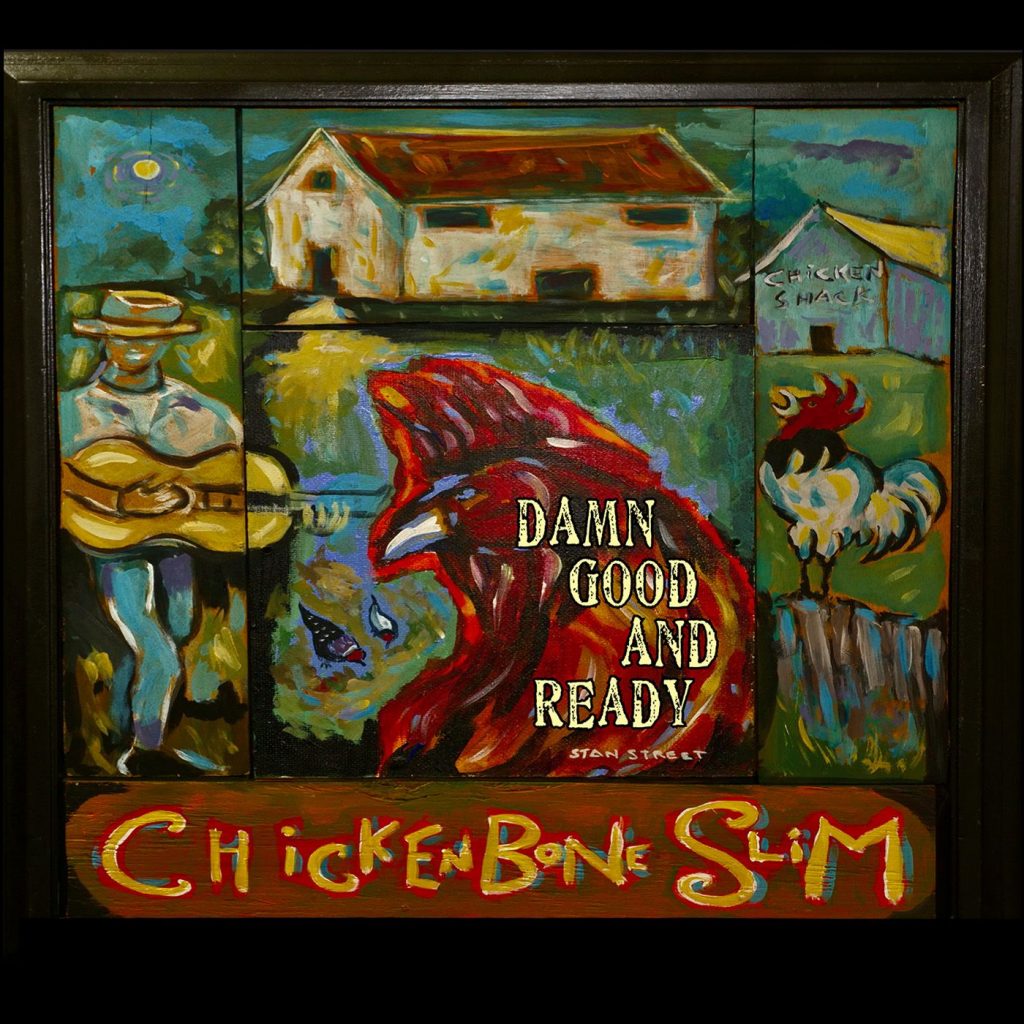 The four-piece band consists of Marty Dodson (Fabulous Thunderbirds) on drums, musical prodigy Justice Guevera on electric and standup bass, and internationally acclaimed Laura Chavez on lead guitar. Laura recently shattered a glass ceiling by becoming the first woman to win the "Best Instrumentalist – Guitar" award at the 2023 Blues Music Awards in Memphis, Tennessee. Since her debut as featured guitarist with Candye Kane, Laura has steadily grown to become one of the most respected guitarists in the industry, recently featured on many prominent albums, and touring steadily with Chickenbone Slim plus other artists including Nikki Hill and Vanesssa Collier.
In case you missed it, listen to the first single "Rock and Roll Soul," a love anthem celebrating the rebellious spirit of the rock and roll dreamer and believer. Featuring a driving beat and solos courtesy of guitarist Laura Chavez and special guest Eric Spaulding on saxophone, this original song showcases the energy and classic feel of Chickenbone Slim and the Biscuits.