Grammy-winning blues great Bobby Rush has released his 29th studio All My Love For You, out via Thirty Tigers/Deep Rush Recordings. Across the ten tracks, steeped in his signature soul and funk-blues, he blends life narratives with comical metaphors about love and relationships.
The album was produced by Rush; mixed and engineered by Dexter Allen with additional mixing by Joey Robinson; and mastered by Chef Flynn. Musicians featured are Bobby Rush on vocals, harmonica and guitar; Dexter Allen on guitar and bass; and Joey Robinson on keyboard and drums.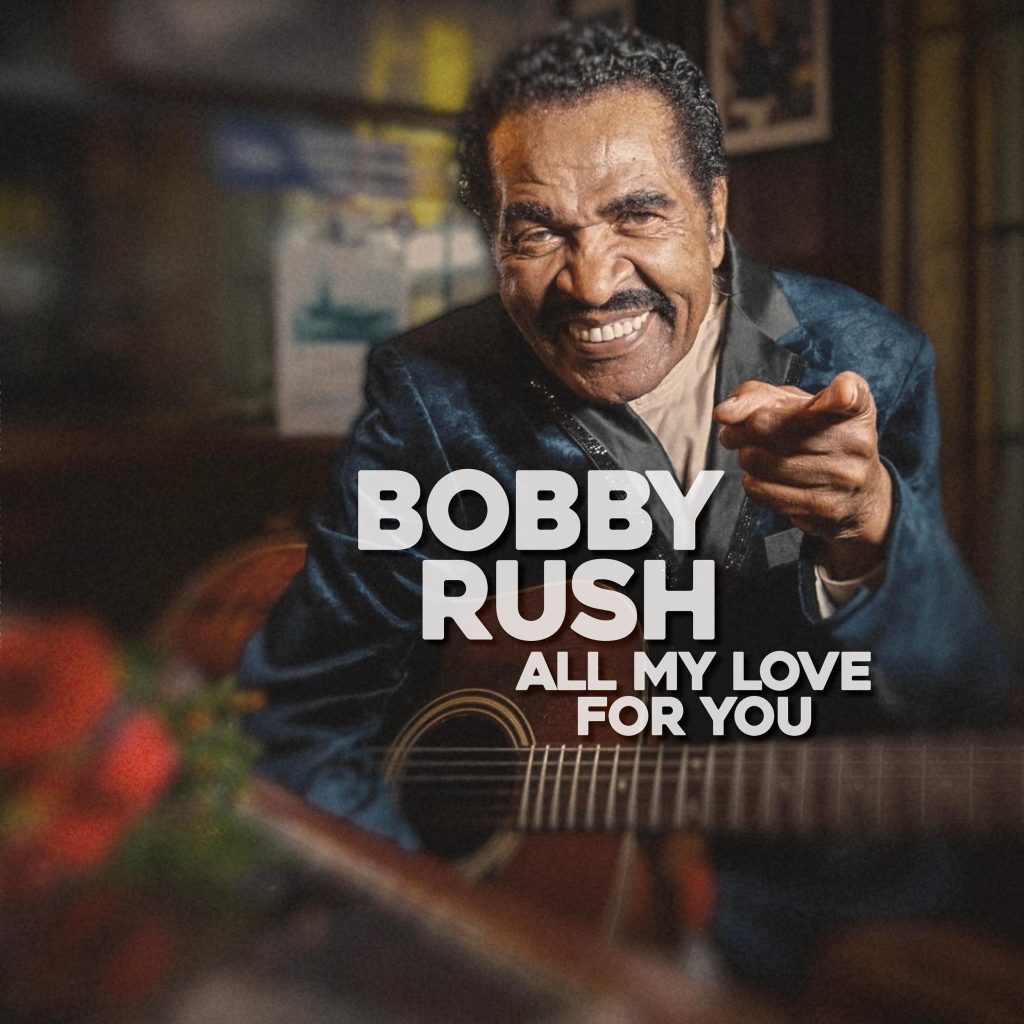 "After we play push and pull / You need some money, I got a pocketful." Premiering today is the video for "I Want To." In what Rush considers one of his best crossover songs, the fervor he has for his lover carries over into his howling harmonica. "This (is) one song that I think would be good for both sides of the fence of my audiences," Rush tells American Blues Scene.
Continuing, "I don't think a song has been written like this since the early days of Al Green. I think it's going to reach a very diverse audience. I'm talking about what I want to do to a lady. Other than making love to her, I want to do all the things that a woman would want you as a man to do for her. If it's in line with what I can do, I want to do it. I want to take you home. I want to make love to you. I'm using that for a prop, about making love. I also want to supply for you, to be the man that can help embrace you, soothe you, and guide your life. I want to do all of these things. Whatever comes to your mind that you want from a man, that's what I want to do, whatever that is."
The video was made with Bobby Rush's longtime friend Taiwo Gaynor of Mississippi Public Broadcasting, as well as his team.