Friends and bandmates since the 1970s, Bill "the Coach" Mather (bass), Paul Lenart (guitar), Chuck Purro (drums), and Richard Rosenblatt (harmonica) formed the 11th Hour Band and started playing the Boston music circuit in the early '80s. They released Hot Time In The City Tonight in 1985, the first album on the fledgling Tone-Cool Records imprint, and went on to play together off and on for the next few decades.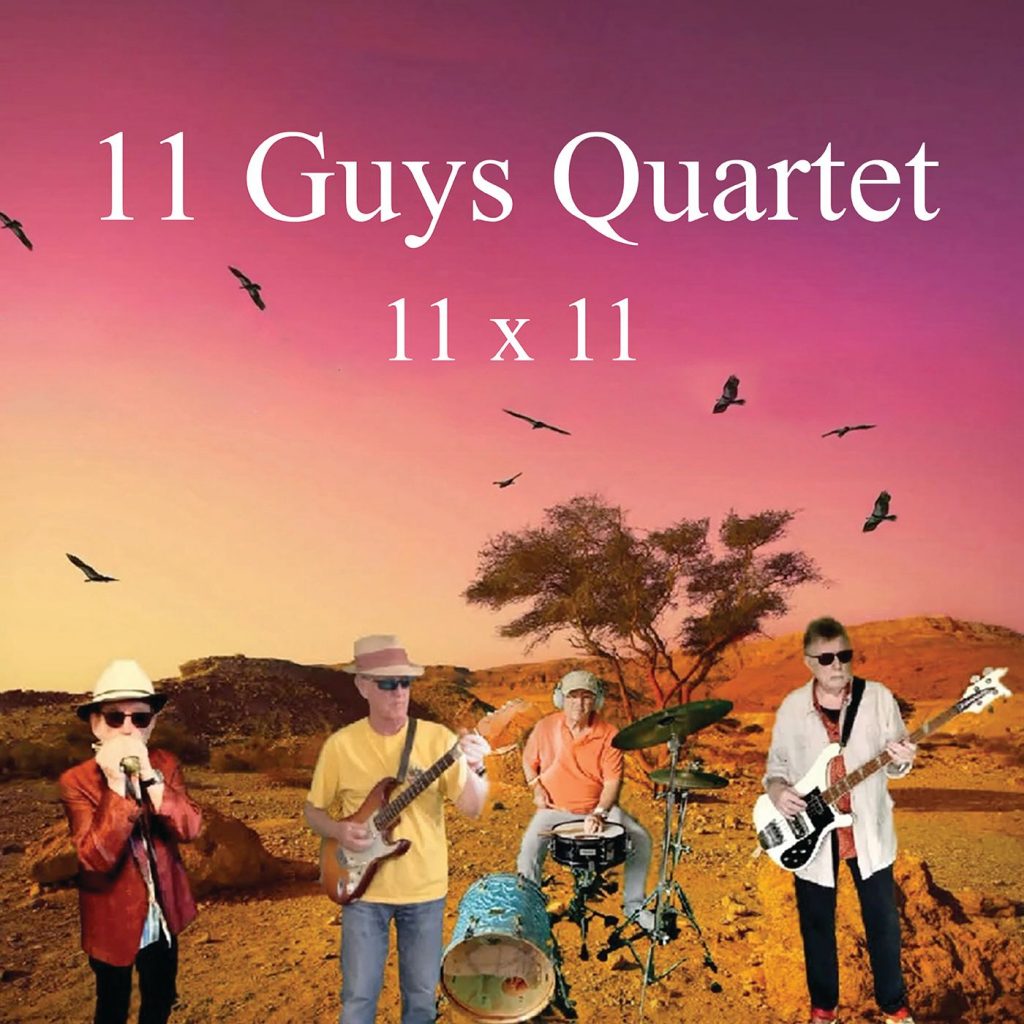 They all stayed busy with other pursuits, musical and otherwise, but their unique musical chemistry and friendship kept bringing the "11 Guys" back to their original quartet. 2020 saw the release of their international chart-climbing instrumental album, Small Blues and Grooves, followed by videos for singles such as "Black Cat Bone" and "Blues Beyond Midnight."
Gratified by the reception of the last album, 11 Guys Quartet dug in with remote recordings and produced eight new singles, all accompanied by videos. (Check out their YouTube channel!) The guys even sang a couple songs (Chuck on "Driving A Fast Car," and Paul on "He Ain't Got You.") 11 x 11 comprises those eight singles plus three brand new tracks. 
Adding to their collection of wildly creative and fun videos, today the fellas share some "Texicali Mojo."