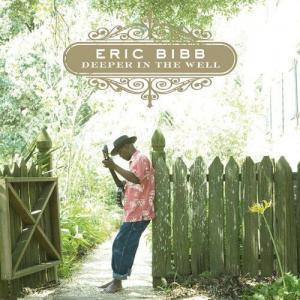 Eric Bibb's most recent album, Deeper in the Well, is an album in disguise. There isn't much that simply slaps the listener in the face, and yet there's a mysterious, earthen feel that is infectious and impossible to stop listening to. This expansive sound could well be the genius that is Eric Bibb.
Bibb came to Louisiana, a folk hotspot, to record the latest in his 36-album repertoire, and the setting shines into the music. Well is a folk gem, dabbling in bluegrass with a healthy dose of zydeco. For fans of any folk-soaked genre, this is the a standout album for any number. With an assembled repertoire of instruments like 6-string banjo, diddley bow, fretless banjo, several fiddles, mandolin, accordion, upright bass, tambourine, and cajun triangle in the credits, Well commands a place among fans of the more americana genres.
"Bayou Belle" is just as confortable in the Atchafalaya basin as in the hollers of southern Virginia. "Dig a Little in the Well" is a country blues classic that could just as well have  come from the mighty Taj Mahal. An acoustic version, complete with banjo melody, of Bob Dylan's "The Times They Are A Changin'" is a beautiful, standout number.
Overall, the expansive bluegrass, cajun, and blues on Deeper in the Well is acutely pleasing to the ears, and feels simply phenomenal from start to finish.