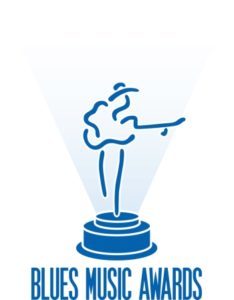 The highly anticipated Blues Music Awards, the largest yearly event from The Blues Foundation, will be commencing Thursday, May 9th. This will be the 34th annual ceremony, held at the Cook Convention Center in Memphis, Tennessee. The prestigious event brings the greatest blues artists and blues industry leaders together to celebrate the best in blues music.
Tweeting from or about the Blues Music Awards?! Use hashtag #BluesMusicAwards
Close to 100 nominees in various categories will be present. Categories range from Best Acoustic Album, Instrumentalist, Best New Artist Debut, Best Contemporary Blues Album, and the extremely competitive and illustrious Album of the Year and B.B. King Entertainer of the Year; two of the greatest honors that can be bestowed upon blues artists.
American Blues Scene Magazine will again be present and at the front of the event to cover the celebration & awards ceremony in it's entirety. Stay tuned to American Blues Scene on Twitter and Facebook for continuous updates on winners & attendees, and to the American Blues Scene website for recaps of this special night.
For those who cannot make it to Memphis for the festivities, updates from the the BMAs will be posted to the American Blues Scene's social media, and the entire BMAs will be broadcast on Sirius XM's B.B. King's Bluesville during the event, and on public television later in the year.