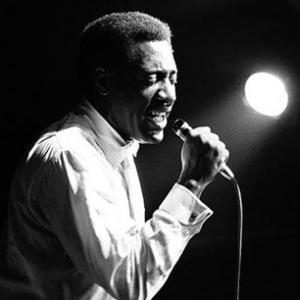 Editor's note: Please welcome the newest addition to American Blues Scene online: "This Week in Blues Past"! You asked for a weekly summary of our daily blues history on Facebook and we listened! Come visit each Monday, where we will be listing the top ten events in blues history in chronological order.
This Week in Blues Past has some big landmarks, with the birth of a soul icon, a HUGE blues album release from B.B. King, the launch of a major blues radio station, the commemoration of a blues landmark, and much more! This is the top ten things that happened this week in the blues…
1. Guitar Shorty
September 8th, 1939: David William "Guitar Shorty" Kearney was born in Houston, Texas. He learned guitar at a young age while living in Kissimmee, Florida and recorded his first single, "You Don't Treat Me Right" in 1957 on the Cobra label. Eventually joining Guitar Slim's band in New Orleans, Slim convinced Shorty to incorporate more showmanship in his live performances. Shorty has been well known, since that time, to play in his explosive style while doing somersaults and flips on stage. In 1976, he won first prize on The Gong Show for playing "They Call Me Guitar Shorty" while standing on his head. His wife, Marcia is the half sister of Jimi Hendrix, and Hendrix was known to attend many of Shorty's shows in the Seattle area. His last album, to date, was Bare Knuckle, released on the Alligator label in 2010.
2. Otis Redding
September 9th, 1941: Otis Ray Redding, Jr. was born in Dawson, Georgia. Known as the "King of Soul" (a title also bestowed on James Brown and Sam Cooke), Redding had his first big break during an unscheduled appearance with The Pinetoppers at Stax Records while acting as the band leader Johnny Jenkins' driver. Stax recorded and released Redding's first single, "These Arms of Mine" in 1962. He quickly came to exemplify the Stax Records sound. Redding performed with Booker T. & The MGs with the Mar-Keys horn section at The Monterey Pop Festival in 1967. Not only a singer, but a songwriter, arranger, producer and talent scout as well, Redding is best known for his song, "Dock of the Bay" which he wrote with Steve Cropper. The song was recorded three days before Redding's death in a plane crash and went on to become the first posthumously released song to reach the #1 spot on the Billboard Hot 100 and R&B charts.
3. Muddy Waters Documentary
September 9th, 2003: Universal Distribution released the soundtrack of one of the documentaries from the series Martin Scorsese Presents The Blues. The series, itself, was composed of seven films motivated by a central theme: how the Blues evolved from parochial folk tunes to a universal language. The soundtrack released by Universal focused on Muddy Waters and contained sixteen tracks. In that same year, a 5-disc box set was released on Hip-O/Sony called Martin Scorsese Presents The Blues: A Musical Journey which contained music from the entire series from Otha Turner and Mamie Smith to Keb' Mo' and Corey Stevens.
4. Kokomo Arnold
September 10th, 1934: James "Kokomo" Arnold made his first recordings for the Decca label in Chicago, Illinois. The four songs from that session were, "Milk Cow Blues", "Old Original Kokomo Blues", "Back to the Woods" and "Sagefield Woman Blues". He had previously recorded two sides, "Paddlin' Blues" and "Rainy Night Blues" in 1930 for the Victor label in Memphis, Tennessee under the name Gitfiddle Jim. It was the 1934 recordings for Decca, however, that gave him the nickname that he kept for the rest of his life.
5. B. B. King – Cook County Jail
September 10th, 1970: B. B. King and his band performed a live concert at the Cook County Jail in Chicago, Illinois for 2,117 inmates. The concert was recorded and released in 1971 on the MCA label as Live at Cook County Jail and went on to be listed as number 499 on the Rolling Stone Magazine's list of The 500 Greatest Albums of All Time.
6. St. Louis Blues
September 11th, 1914: W. C. Handy published the song, "St. Louis Blues", which he had composed himself. Two versions of the song have been inducted in the Grammy Hall of Fame and it has been recorded by artists from Marion Harris in 1920 to Hugh Laurie in 2013.
7. Bluesville
September 11th, 2001: XM satellite radio officially launched the channel, Bluesville, creating a fictional town where original program director, Bill Wax, would play blues while hanging out at Lo-Fi's Bar and Pool Hall. B. B. King is the Mayor of Bluesville and his name was officially added on July 14th, 2008, making it B. B. King's Bluesville. On November 12th, 2008, Sirius Satellite Radio added the channel to their lineup replacing their Blues channel, SIRIUS Blues.
8. Texas Alexander
September 12th, 1900: Blues singer, Algernon "Texas" Alexander was born in Jewett, Texas. Although some sources claim that Alexander is a cousin to Lightnin' Hopkins and uncle to Frankie Lee Sims, no direct kinship has been established. Alexander began his career in music singing in the Brazos River Bottoms with artists such as Blind Lemon Jefferson. In 1934, he recorded, backed by The Mississippi Sheiks and also worked with artists including King Oliver, Lonnie Johnson, Lightnin' Hopkins and Eddie Lang recording 69 sides. It is alleged that in 1939 Alexander murdered his wife and spent 5 years in a Texas State Penitentiary, but again, no records exist of his incarceration. Alexander died of syphilis in Richards, Texas in 1954.
9. Church Street
September 13th, 2008: A Mississippi Blues Trail Marker was established to commemorate Church Street in Indianola, Mississippi. During the segregation era, Church Street catered to the needs of the African-American community, most of whom were cotton pickers who came to town on weekends. Not only were there churches, but also doctor's offices, shoe shine stands, ice cream parlors and, of course, Blues clubs including Jones' Night Spot (later Club Ebony), Sports Place, Stella B.'s, the Pastime Inn, the Cotton Club, the Blue Chip, the Key Hole Inn, Price Night Club, George's Lounge, and Club Chicago. It was on Church Street where a young B. B. King would busk for tips.
10. Furry Lewis
September 14th, 1981: Walter E. "Furry" Lewis died of heart failure in Memphis, Tennessee at the age of 88. Lewis was born in Greenwood, Mississippi but moved to Memphis with his family at age seven. By age fifteen, he was playing parties and sitting in with the W. C. Handy Orchestra. He cut his first sides on the Vocalian label in 1927 in Chicago, and recorded many successful records in the late 1920s including "Kassie Jones", "Billy Lyons & Stack-O-Lee" and "Judge Harsh Blues". Lewis' career spanned over six decades and he was posthumously inducted into the Blues Hall of Fame in 2012.