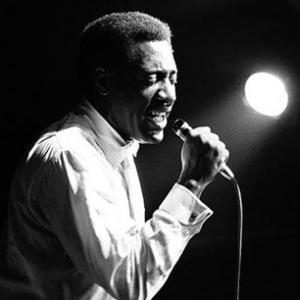 Editor's note: Sorry for the one-day delay on the usual Monday delivery of "This Week in Blues Past"! It's been a long week. Hope you enjoy the latest entry, there are huge landmarks, tragedies, and triumphs that happened this week.
1. Walter Horton
December 8th, 1981: Blues harmonica player whom Willie Dixon once referred to as "the best harmonica player I ever heard", Walter Horton, AKA Big Walter, AKA Shakey Horton, AKA Mumbles Horton died from heart failure in Chicago, Illinois at the age of 60. Horton was born on April 6th, 1918 in Horn Lake, Mississippi and was playing harp by the time he was five years old. His first recordings were in 1939 with guitarist Little Buddy Doyle on the Okeh and Vocalion labels. By the 1950s, he was recording for Sun Records and moved to Chicago where he replace Little Walter for one session with Muddy Waters in early 1953. He was a much admired sideman, working with artists such as Johnny Shines, Eddie Taylor, Sunnyland Slim, Johnny Winter and Fleetwood Mac. In 1977, he once again worked with Waters on the album, I'm Ready. You can see Horton in the movie, The Blues Brothers playing with John Lee Hooker on Maxwell Street. Horton was posthumously inducted into the Blues Hall of Fame in 1982.
2. Junior Wells
December 9th, 1934: Blues singer and harmonica player, taught by Junior Parker and Sonny Boy Williamson II, Junior Wells was born Amos Wells Blakemore, Jr. in either Memphis, Tennessee or West Memphis, Arkansas. After moving to Chicago in 1948, he began to develop an amplified style much like Little Walter. He played and recorded with Muddy Waters, Earl Hooker, Buddy Guy, Bonnie Raitt and The Rolling Stones, but his most famous singles, "Messin' with the Kid", "Come on in This House", and "It Hurts Me Too" were recorded for Chief Records in the late 50s and early 60s. He is probably best known for the Delmark album, Hoodoo Man Blues which he recorded with Guy in 1965. Wells died in Chicago on January 15th, 1998 and was inducted into the Blues Hall of Fame that same year.
3. Jim Morrison
December 9th, 1967: Doors front man, Jim Morrison was both maced and arrested in two separate incidents at a Doors gig in New Haven, Connecticut. First, he was maced by a local police officer who didn't recognize him, while making out with a female fan in the backstage shower prior to the show. After finally making it to the stage, he began an anti-police, profanity-laced tirade during their rendition of Willie Dixon's "Back Door Man" which earned him the dubious distinction of becoming the first rock star ever arrested on stage. The ensuing riot spilled into the streets of New Haven and brought 13 additional arrests. Morrison was charged with inciting a riot, indecency and public obscenity, but the charges were later dropped.
4. Otis Redding
December 10th, 1967: The "Big O", Otis Redding died when the plane in which he was flying crashed into Lake Monona near Madison, Wisconsin. Redding was born in Dawson, Georgia on September 9th, 1941 and grew up with a passion for singing, citing Sam Cooke and Little Richard as his major influences. He sang wherever he could, at local shows, talent contests and was eventually hired by The Upsetters when Little Richard left Rock and Roll to sing Gospel. In 1962, his big break came when he drove Johnny Jenkins to a recording session at Stax Records in Memphis. After Jenkins' session, Redding was allowed to record a couple of songs, backed by Booker T & The MGs. The second song he recorded, "These Arms of Mine" became one of his most successful songs, selling 800,000 copies. He went on to record such major hits as "Respect", "I've Been Loving You Too Long", "Try a Little Tenderness", "Tramp" and "Dock of the Bay". Redding was a major influence on George Harrison, Al Green, Etta James, Janis Joplin and many others. He was inducted into the Rock and Roll Hall of Fame in 1989.
5. Big Mama Thornton
December 11th, 1926: Singer, song-writer and harmonica player, Willie Mae "Big Mama" Thornton was born in Ariton, Alabama. A minister's daughter, Thornton began her singing career in church. She had a deep, powerful voice that led to her first paying gig, with the help of Diamond Teeth Mary, with Sammy Green's Hot Harlem Review where she was billed as the "New Bessie Smith", a performer she greatly admired. She recorded her biggest hit, "Hound Dog" in 1952 and wrote and recorded the song, "Ball and Chain" in the early 60s. Of course, Elvis Presley made a bigger splash with his version of "Hound Dog" and "Ball and Chain" was a major hit for Janis Joplin. Throughout her career, she toured and recorded with Muddy Waters, James Cotton, Big Joe Williams, T-Bone Walker, Johnny Otis, Buddy Guy, B.B. King and many others. She was inducted into the Blues Hall of Fame in 1984 and died at the age of 57 on July 25th of that year.
6. Sam Cooke
December 11th, 1964: One of the greatest soul singer/songwriters of all time, Samuel "Sam" Cooke was shot and killed by the manager of the Hacienda Motel in Los Angeles, California. Bertha Franklin claimed she shot Cooke in self-defense and the case was determined to be a justifiable homicide, a ruling that is contested and questioned to this day. Cooke was born January 22nd, 1931 in Clarksdale, Mississippi and after moving with this family to Chicago two years later, he began his professional singing career with his siblings at the age of nine. His first recordings were Gospel songs with this group, The Singing Children, and even his first pop recording in 1956 was a remake of a Gospel song. Cooke went on to record 33 U.S. Top 40 hits such as "You Send Me", "A Change Is Gonna Come", "Chain Gang", and "Twistin' the Night Away". Known as "The King of Soul" he is considered a major influence and contributor to artists such as Aretha Franklin, Marvin Gaye, Otis Redding and James Brown. In 1986, Cooke was inducted as a Charter Member in the Rock and Roll Hall of Fame and was honored with a posthumous Grammy Lifetime Achievement Award in 1999.
7. Charley Patton
December 11th, 2006: A Mississippi Blues Trail Marker was established in Holly Ridge, Mississippi to commemorate Charley Patton's grave site. Patton, known as the "Founder of the Delta Blues" was born between Bolton and Edwards, Mississippi, in April 1891, but his family moved to the Dockery Plantation in 1900. During his career, he traveled throughout the Delta and beyond, from Louisiana to New York, but always used Dockery as his home base, until he moved to Holly Ridge in the last year of his life. His most popular songs included "Pony Blues", "Banty Rooster Blues" and the song that is considered his masterpiece, the two-part epic, "High Water Everywhere". Patton was an influence on Howlin' Wolf, John Lee Hooker, Tommy Johnson, Bob Dylan, Jack White and Alan "Blind Owl" Wilson. He was in the first class of inductees to the Blues Hall of Fame in 1980.
8. Lonesome Sundown
December 12th, 1928: Swamp Blues artist, Lonesome Sundown was born Cornelius Green in Donaldsonville, Louisiana. He moved to New Orleans when he was 18 and was inspired to learn guitar by listening to Muddy Waters and John Lee Hooker. He joined Clifton Chenier's band in 1955 and toured with them as far as Chicago and Los Angeles. He left the band later that year and released his first single, "Leave My Money Alone" in 1956. He went on to record "My Home is a Prison", "Don't Say a Word", "Hoodoo Woman Blues" and many others. In 1965, he became disillusioned with the blues and left the music industry to become a minister. He was persuaded back into the studio in 1977 where he recorded the album, Been Gone Too Long. He did several concerts after that, finally suffering a stroke in 1994 which left him unable to speak. He died the following year in Gonzales, Louisiana and was posthumously inducted into the Louisiana Blues Hall of Fame in 2000.
9. Jimi Hendrix
December 13th, 1966: It was a busy day for the Jimi Hendrix Experience as they made their first television appearance on the British music show, Ready Steady Go! performing their song, "Hey Joe". Later that day, they went into the CBS Studios in London and recorded "Foxy Lady", which was released in the United States exactly one year later with "Hey Joe" on the flip side. It is one of Hendrix' best known songs and has been covered by artists as diverse as Booker T & The MGs, Cee-Lo Green, Paul Rodgers and ZZ Top.
10. Check Up on My Baby
December 14th, 1944: John Lee "Sonny Boy" Williamson recorded 4 songs for the Bluebird label in Chicago, Illinois. These included "Desperado Woman Blues", "Miss Stella Brown Blues", "Win the War Blues" and "Check Up on My Baby Blues". To make this more interesting, Sonny Boy Williamson II (Alex Miller) on April 14th, 1960, recorded "Checking on My Baby" for Chess Records. Although a different melody and tempo, some of the lyrics are very similar, causing some confusion and having the 1944 version credited, for some time, to the wrong Sonny Boy.