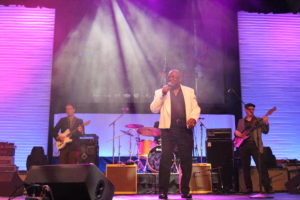 Mighty Sam McClain's official Facebook page announced the news that Multi-Grammy and Blues Music Award nominated Mighty Sam McClain has unexpectedly passed away. He was 73.
It is with a heavy heart that we need to tell you all… Mighty Sam McClain has passed away… if you listen closely, you can hear his mighty voice and music from heaven. Condolence cards for the family can be sent to PO Box 322 Newmarket, NH 03857
McClain began singing gospel in the church at a young age in Monroe, Louisiana. He pursued a lifelong music career, including years on the Chitlin Circuit composing and singing R&B. Over the course of eighteen albums, he was nominated for Blues Music Awards in 2000, 2001, and Best Song in 2013. He was known for his larger than life heart, performing and working with a number of benefits and charities.