This is the latest installment of our weekly series The Language of the Blues, in which author and rock musician Debra Devi explores the meaning of a word or phrase found in the blues.
Grab a signed copy of Devi's entertaining & award-winning glossary The Language of the Blues: From Alcorub to Zuzu (Foreword by Dr. John) at Bluescentric.com. Also available as an eBook.

Signifying in the blues refers to the use of innuendo and doubletalk that is fully understood only by members of one's community. Countless blues lyrics use metaphor and innuendo to allow the singer to brag about physical attributes and sexual prowess, and state all kinds of desires, without uttering a single profane or off-color word. Lyrics like "I need a little hot dog on my roll" or "move your finger, drop something in my bowl" from "I Need a Little Sugar in My Bowl" (1931) allowed Bessie Smith to be outrageously salacious, while retaining a front of perfect innocence. Blues songs about murdering a "no-good woman" who is keeping the singer "in chains" couched rage against plantation owners in seemingly innocent love songs.

In The Signifying Monkey: A Theory of African-American Literary Criticism, scholar Henry Louis Gates, Jr., defines signifying as "an encoded intention to say one thing but mean quite the opposite." Signifying allowed African Americans to express bold opinions or feelings without fear of repercussion. How does one speak to one's "master" and retain any shred of dignity? By insulting or manipulating "the man" to his face without him realizing it.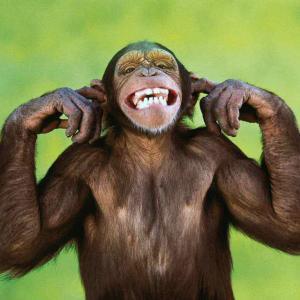 In African American folklore, the "signifying monkey" is the ultimate trickster. The signifying monkey tales feature three stock characters: the monkey, the lion, and the elephant. The monkey gets the lion riled up by telling him that their pal the elephant has been insulting him, or a member of the lion's family, behind his back. The outraged lion demands an apology from the elephant, who refuses and soundly trounces the duped lion while the monkey chortles in the trees.
Here's an example folklorist Roger Abrahams recorded in Deep Down in the Jungle: Negro Narrative Folklore from the Streets of Philadelphia:
Deep down in the jungle so they say
There's a signifying motherfucker down the way
There hadn't been no disturbin' the jungle for quite a bit,
For up jumped the monkey in the tree one day and laughed,
"I guess I'll start some shit."
Now the lion come through the jungle one peaceful day,
When the signifying monkey stopped him and this is what he started to say.
He said, "Mr. Lion," he said, "a bad-assed motherfucker down your way."
He said, "Yeah! The way he talks about your folks is a certain shame.
I even heard him curse when he mentioned your grandmother's name."
In "Don't Start Me to Talkin'," Sonny Boy Williamson (a.k.a. Aleck "Rice" Miller) expresses his distaste for some shit-stirring going on in his neighborhood:
Don't start me to talkin', I'll tell everything I know
I'm gonna break up this signifying
'cause somebody's got to go
Songs:
"Don't Start Me to Talkin'"- Sonny Boy Williamson
"Getting Dirty Just Shaking That Thing"- Romeo Nelson
"The Signifying Monkey"- Smokey Joe (Joseph E. Baugh)
"Walking Dr. Bill"- B.B. King (Riley King)
Pick up a signed copy of The Language of the Blues today!
Songs
:
Video:
Sonny Boy Williamson – "Don't Start Me to Talkin'"
https://youtu.be/3KD6jqmKYt8