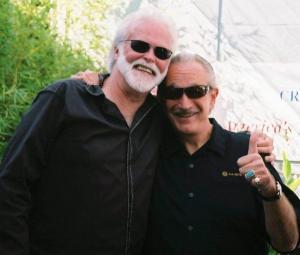 Clarksdale, MS – At 12:35 PM on Saturday, November 19th, 2016, WXXO, went 'On the Air' and launched Clarksdale's 24 hour blues and roots radio station, known as XRDS.fm. The station broadcasts from Downtown Clarksdale, Mississippi at 88.1 FM. The station can also be heard on iTunes and TuneIn Radio, and streams live.
The station features Blues and Roots music, including artists from the Mississippi Delta and the Mississippi Hill Country, with a healthy dose of R&B and Americana.
"Its the mixture of this music that makes the listener aware of the way that all of this music is connected, and that it all started with Blues," says Bill Bowker, Program Director. "Our concept is to make music fans around the world realize how special Clarksdale is to Blues music, and make them to want to experience Clarksdale in person."
Californians, Bowker and Charles Evans visited Clarksdale with bluesman Charlie Musselwhite thirteen years ago and fell in love with the town and its people. Bowker, long time radio personality, blues and roots concert promoter and the host of Blues with Bowker, has been a fixture on Northern California radio since 1979. Evans, a blues loving developer from Santa Rosa, California, acquired several commercial properties in Clarksdale, including the Delta Wholesale and Hardware Building, featured on the cover of Musselwhite's Delta Hardware album, and The Clark House, a bed and breakfast located in the former home of Clarksdale founder, John Clark.
WXXO – XRDS.FM is a low power non-commercial station, owned by Radio @ The Crossroads, which incorporated as a Mississippi Nonprofit Corporation in 2011.