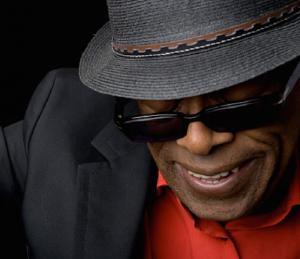 Singer, songwriter, and producer, Leon Ware, passed away on Thursday, February 23rd, in Marina del Rey, California. His death was confirmed by his manager. The cause of death has not been released, however, he did undergo a battle with prostate cancer in 2009.
Ware was born on February 16th, 1940 in the famed Black Bottom neighborhood of Detroit. An aspiring musician, even in his youth, Ware wrote his first song, "The Girl of My Dreams," at age nine.
Although he was, himself, a recording artist, his songs achieved greater success when recorded by others. His demo for "I Want You," gained the attention of Motown Records founder, Berry Gordy, who presented it to Marvin Gaye. Gaye recorded it, and several other Ware penned songs, on his 1976 album, I Want You, which Ware also produced. The single topped the R&B charts, marking a departure from Gaye's previous style. The album is heralded as a seminal Motown release.
Prior to that, he began his career in the 1950s, creating records for several Motown and ABC recording artists. His first gold record was, "Got to Have You Back," for the Isley Brothers. He wrote for countless artists, including The Miracles, The Four Tops, Quincy Jones, and Donny Hathaway. He also produced Ike & Tina Turner's, Nuff Said, in 1970, and co-wrote Minnie Riperton's, Adventures in Paradise, in 1975.
The list of artists that benefited from Ware's talents include Michael Jackson, Teena Marie, The Main Ingredient, Jeffrey Osborne, James Ingram, Average White Band, Con Funk Shun, Bobby Womack, Rufus, Isaac Hayes, and dozens more.
Ware released 16 albums of his own throughout his career, finding minor success in 1979, and, again in 1981. He embodied soul, jazz, blues, pop, and funk in his work, and his music has been sampled by hip-hop artists including Tupac Shakur, Ice Cube, and Jay-Z. He continued his songwriting and producing, well into his senior years, producing the single, "Sumthin' Sumthin'," for Maxwell's debut album in 1996. Ware was also the creative producer for Theophilus London's, Vibes, in 2004.
A master of musical sensuality, his final release was, Moon Ride, on the Stax label in 2008.
Ware was preceded in death by his wife Carole, former Vice President of Creative Services at MCA Records. His enormous, yet sadly unheralded contributions to the fabric of soul music will be dearly missed.