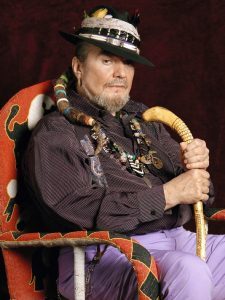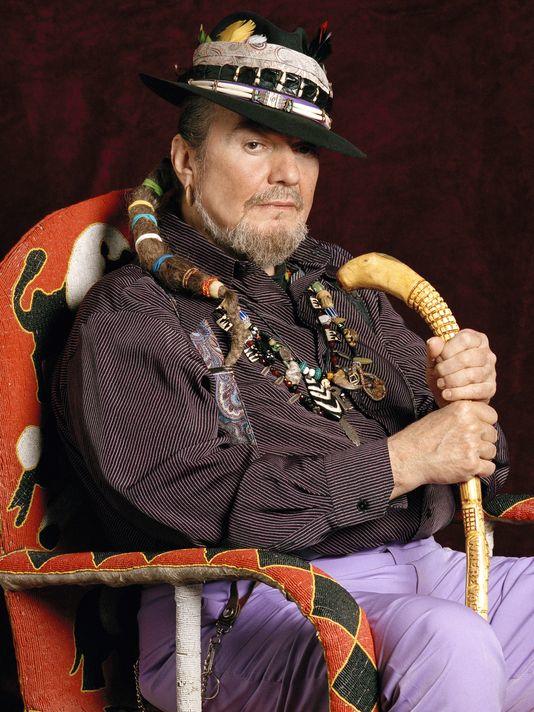 The New Orleans Times-Picayune, via nola.com reported this morning that Mac Rebennack, better known to the world as Dr. John is taking a break from the road.
Dr. John has been a traveling blues, jazz, and rock n roll fixture for over six decades. Now 77 years old, he's recently cancelled scheduled performances at Tipitina's, Florida Jazz and Blues Jam, and most recently, the 2018 New Orleans Jazz and Heritage Festival.
The cancellations came after Rebennack had already performed 34 shows throughout the US in 2017.
An email statement from Rebennack's publicist, Karen Dalton Beninato, said he is resting at his New Orleans area home.
"After six decades of life on the road, Dr. John is taking a well-earned break and resting at home," Beninato said. "I wouldn't count out more shows down the road, so stay tuned. The last statement he gave me is: 'Everything is good'."
Dr. John made his most recent public appearances on Nov. 1st, attending the launch of "Mac Month," at the Napoleon House. At the event, his birthday (November 21st) was proclaimed Dr. John Day in the City of New Orleans for the fact that he "rose to international recognition for his musical funkitude in performing, writing and producing." He also rode in a second-line parade honoring his long-time friend Fats Domino , who died Oct. 24th.
A six-time Grammy® winner, Dr. John was inducted into the Blues Hall of Fame in 2007, and the Rock and Roll Hall of Fame in 2011.
This month also celebrates the 50th Anniversary of Rebennack's debut album release, Gris-Gris. The album contained the song, "I Walk on Guilded Splinters," and introduced the world to Dr. John Creaux. The liner notes let the world know what was in store:
I will mash my special faix deaux-deaux on all you who buy my charts, the rites of Coco Robicheaux who, invisible to all but me, will act as a second guardian angel until you over-work him. All who attend our rites will receive kites from the second tier of Tit Alberto who brought the Saute Chapeau. To Chieu Va Bruler up to us from the Antilles to the bayou St. John. Aunt Francis who told me the epic of Jump Sturdy and Apricot Glow. Mimi, who in silence, says the lyrics to Mamma Roux in Chipacka the Chopatoulis Chocktaws without teepees on Magnolia Street and wise to the Zulu parade and the golden blade the sun-up to sun-down second liners who dig Fat Tuesday more than anybody and that's plenty. I have also dug up the old Danse Kalinda to remind you we have not chopped out the old chants and the new Croaker Courtbuillion to serve Battiste style of Phyco-Delphia. We did the snake a la gris-gris calimbo to frame our thing into the medium of down under yonder fire. We walked on gilded splinters to shove my point across to you whom I will communicate with shortly through the smoke of deaux-deaux the rattlesnake whose forked tongue hisses pig Latin in silk and satin da-zaw-ig-day may the gilded splinters of Aunte Andre spew forth in your path to light and guide your way through the bayous of life on your pirougue of heartaches and good times… Push and the shove that you need to get your point across no matter what the cost.
Although Dr. John is not currently performing, he and other New Orleans musicians appear in the new IMAX film, America's Musical Journey opening February 16th. Morgan Freeman narrates and singer-songwriter Aloe Blacc hosts the film's visits to New Orleans, Chicago, Detroit, New York City, Nashville, Miami and other musical locales.
Feature Image: Dr. John at the King Biscuit Festival 2010