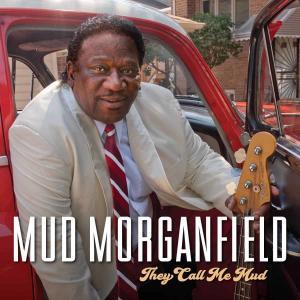 It's hard when you are the son of blues royalty. It's even harder when you are the son of Muddy Waters. No matter how hard you try, you're never going to be Muddy Waters. So, you have to forge your own path and build your own reputation with your own work.
Mud Morganfield has done just that. This soft-spoken, humble man has grown into a giant talent in recent years. They Call Me Mud, his latest album out on Severn Records, adds to his well-deserved reputation as one of today's best performers and interpreters of song.
They Call Me Mud contains twelve dynamite tracks and will have your attention from the first to the last. And why not, as Morganfield is joined by some of the finest musicians in the world including harp virtuosos Billy Branch, and Studebaker John. Joining the festivities on guitar are Chicago blues and jazz master Billy Flynn, and next generation and keeper of the blues flame Chicago guitarist Mike Wheeler.
Morganfield played bass and produced the album along with Rick Kreher, who also plays guitar. He also wrote ten of the twelve songs here and covers two of his father's songs: "Howling Wolf," and "Can't Get No Grinding." The mix by Studebaker John and Brian Leach is right on the money and really brings out the subtleties of these performances.
Our favorite tracks include "Who's Fooling Who" with its great '70s Super Fly vibe, and "Oh Yeah" which recalls the work of John Lee Hooker. Morganfield is joined by his daughter Lashunda on the R&B ditty "Who Loves You" while the '50s inspired jump blues "Can't Get No Grindin'" has him delivering a smooth vocal that sounds eerily like his father.
"Walking Cane" is a celebration of blues and Memphis Soul, and the album's closer "Mud's Groove" is indeed a slow, relaxed groove.
They Call Me Mud is a varied and satisfying adventure. Lend it your ear; spend time with it and we promise you won't be disappointed.
They Call Me Mud –  Mud Morganfield
Tracks:        12
Label:        Severn Records
Running Time:      57 minutes
Release Date:    March 9th, 2018
*Featured Image Photo by Paul Natkin