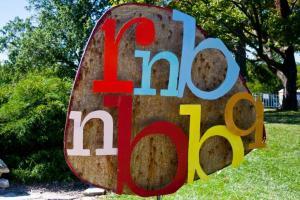 Columbia, MO – There are some major changes in the Columbia, Missouri music scene. Julie King Dworski will be departing from her position as Director of Festival Operations for the Roots N Blues N BBQ Festival, a popular music festival in Columbia.
Dworski will continue in her position until June 4th, when incoming director Tracy Lane will take her place at the helm.
Roots N Blues N BBQ has grown significantly over the years, and many colleagues of Dworski have credited her with that growth. She began as an intern at the festival in 2012, and has led the festival for the past six years, beginning her director position in 2013.
"There are not adequate words for the impact Julie has had on the festival," festival Director of Development and Marketing Jamie Varvaro said. "Her skill set and work ethic is truly outstanding."
Apparently Dworski had been planning such a decision for a while, simply seeking a change of pace. As for her next stop, she is still weighing her options.
Lane will be departing from her current position at Ragtag Film Society, which is in charge of the True/False Film Fest and Ragtag Cinema. According to a news release, she said, "the timing to step aside from these programs feels appropriate."
Lane has had experience with the festival in the past, serving as the director in its first year. She decided to take the director position again in order to return to her passion of music.
"Music feeds my soul unlike any other art form," Lane said. "I am thrilled that I'll soon return to connecting our community with the music and musicians we love."
*Feature image courtesy of Roots N Blues N BBQ