"What we are is a rock and roll band," says Low Cut Connie frontman Adam Weiner. "Not a rock band, but a rock and roll band."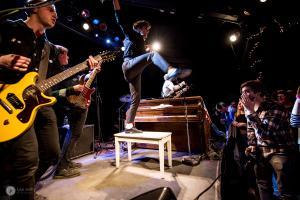 We recently spoke to the piano pounding songwriter, and took a listen to the group's fifth album, Dirty Pictures (Part 2). Scheduled for release on May 18th via Contender Records, Part 2 is a step up from LCC's grimy take on American life. The new album is more introspective, more character driven, and has some bare bones balladry mixed with the sweat-drenched, high energy rock n roll for which the band is famous.
The mission of Low Cut Connie is to reach out, grab their audience, and pull them into the experience. They've accomplished that wherever they've played live, from strip-clubs and dive bars, to festival stages around the world. "I'm going to try and get everybody off," Weiner told us. "Put me in front of twenty people, two thousand, or twenty thousand, I'll do the same thing. I want everybody to feel connected, and I relish the opportunity to try and do that, no matter the size of the stage."
Dirty Pictures (Part 2) has all the elements of their live shows. From the swampy, reverb-driven "All These Kids Are Way Too High," to their stellar cover of Alex Chilton's "Hey! Little Child," Low Cut Connie invites us to the party. Recorded at Memphis' iconic Ardent Studios (where they recorded Part 1), we can hear the ghosts of the rock and rollers who chronicled their music there before, including Chilton who recorded the original "Hey! Little Child" at Ardent in 1979.
The first released single, "Beverly," is an emotionally complex, heart-breaking power ballad, with a gritty, glam-tinged video to accompany it. But the songs get even deeper with "Hollywood." The folky, bare bones guitar-and-vocal piece quickly became one of our favorite tracks. Weiner said, "It's certainly not something that we would have had on a previous Low Cut Connie album. I feel like I've been trying to expand our fan's expectations of what we are."
"One More Time," is a barely subdued party anthem with only Weiner on piano. His vocals, combined with the call and response of bandmates James Everhart, Will Donnelly, Lucas Rinz, and Larry "Smooth-Head" Scotton set the scene of a party that refuses to end.
Adam's take on music and performance come from a varied and sundry list of influences. "My parents made me take piano lessons," he confesses. "I fell in love with artists like Chuck Berry. I also love Lead Belly. He's one of my favorite artists. So I used to try and figure out how to play Chuck Berry and Lead Belly songs on the piano. It's a tricky thing, but that's how I got my style."
Weiner takes being described along-side artists from Jerry Lee Lewis to the Replacements in stride. "They're both good comparisons," he says. "I love them both, and they're both rock and roll. The music of early rock and roll is music you can dance to. It's got a soulful, emotional, and exciting delivery. It's unpredictable. The Replacements have that too." Perhaps that's why Low Cut Connie has a fan following that includes former President Barrack Obama and Sir Elton John.
Among their 100 shows per year, Low Cut Connie will be on tour with Social Distortion this spring/summer. The band is also slated to play at festivals such as Bonnaroo, Pickathon, and the storied Newport Folk Festival. When asked if he thought Newport was ready for them, Adam replied, "I don't know, but they're gonna get it. We do our thing no matter where we go."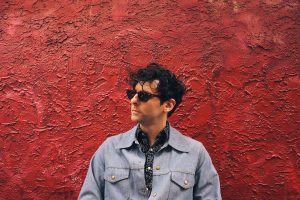 A prime example of doing their thing was their recent gig at the Rock and Roll Hall of Fame Induction Dinner. "We played the dinner the night before the actual ceremony," Adam shared with us. "We got to hang out with some of The Cars, and some of Bon Jovi. It was quite a night. It was a very black tie vibe. People walking around with pigs in a blanket, caviar, mint jelly on their pork chop. We went in there and just fucked people up. They weren't ready for us. We did our job man. It was good."
After a two-part album release what would Low Cut Connie like to do next? Weiner tells us, "I have a dream that I get to record with Stevie Wonder. The guys in the band all have different tastes, but one of the places we all intersect is Stevie Wonder records from the 1970s. I feel Stevie has one great record still in him. I would love to work with him on that song." If that dream ever comes to fruition, we'll be first in line for a copy.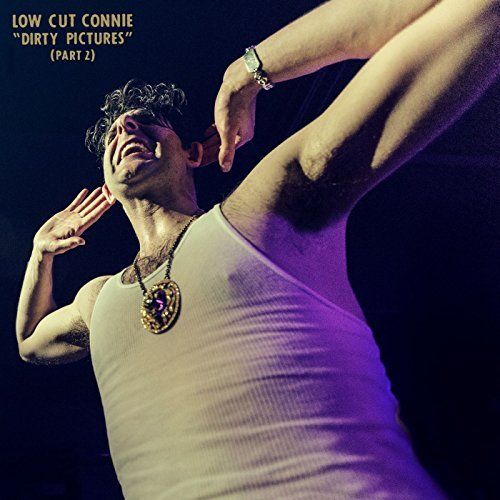 Rock and Roll has been described as dangerous, incendiary, and corrupting. Philadelphia's Low Cut Connie, and their release Dirty Pictures (Part 2), are all those things in the very best ways. Hail! Hail! Rock n Roll!
*Feature image: Amber Patrick courtesy of the artist.