The multiple award winning, boogie-woogie piano pounding Victor Wainwright has been at it again. His band's latest semblance is The Train, and their eponymous album was released on March 9th via Ruf Records.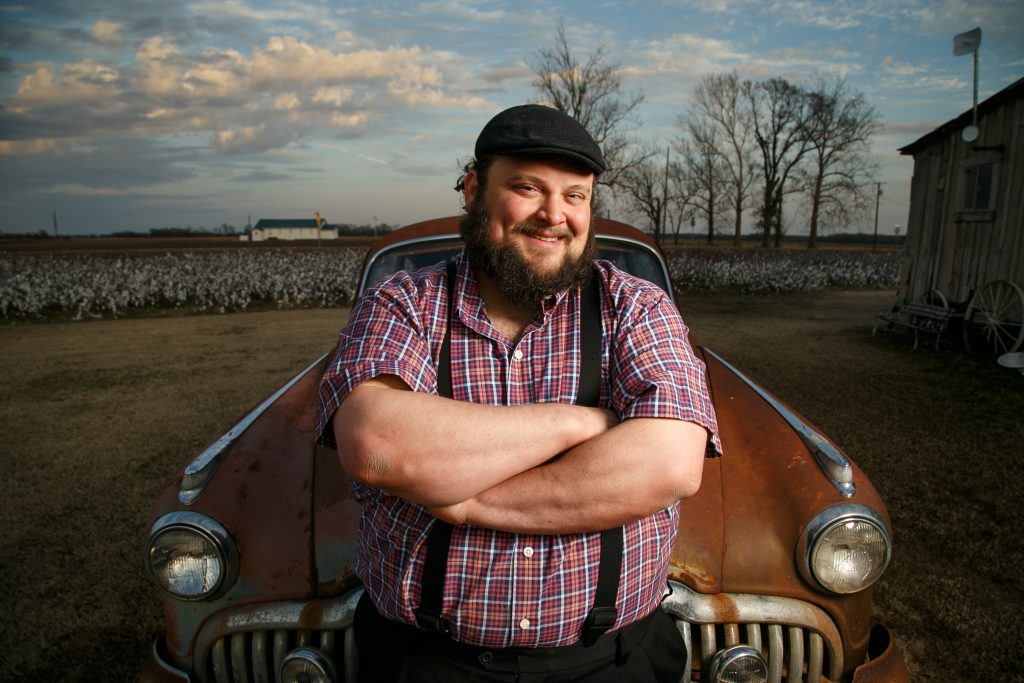 A disciple of the old barrelhouse school, Wainwright is pushing the blues into a new direction. He wrote all 12 tracks on the new release, and co-produced the album with Dave Gross. Experimenting with the rhythms of their collective areas, The Train is right on track, taking the roots music world by storm.
We caught up with Victor on a rare day off from the road. From his Memphis home he indoctrinated us into his vision, working with a new label, and what fuels Victor Wainwright and The Train.
JD Nash for American Blues Scene:
You've been a busy man.
Victor Wainwright:
Oh man yeah. It's been great though. I've loved every minute of it.
So The Train is really taking off right?
Yeah man. I mean hell it's really caught on. I'm really pleased with how everybody's taking it.
You wrote this whole album yourself, is that correct?
Yeah I wrote the whole album. It's my first one where I've done it all like that. It's also the first one that I've produced myself, well along with Dave Gross on this one. I've never had a hand in producing before. I really wanted it to stand out and I think, you know pushing the hard point forward, you got to be willing to take some risks. So we pushed pretty hard, but it seems like people really enjoyed it. I'm just thrilled to death.
There's so much going on. There's so much different to it you know. I mean you've got a little Latin thing going on in there. You got some New Orleans vibes happening. It even gets a little psychedelic in places.
It does man. This is our music. These are our groups. My band right now, Billy Dean, Pat Harrington, and Terrence Grayson, we make up the core. Then we added the horns from Roomful of Blues, Doug Woolverton and Mark Earley. They're just amazing. All of us together, it's an agglomeration. It's a melting pot of all the places where we come from.

Doug Woolverton coming from the West Coast of California, Mark Earley is coming from Boston up North, Billy Dean's coming from Florida. Grayson's from Mississippi, Harrington's from Buffalo, New York. We're spread clear across the map, and all of us are bringing to this album something of ourselves. And I think with me leading the direction of this album and writing the songs, I really wanted to explore all of my roots. I'm a very curious guy. I love all the different parts of blues and roots music and the different areas it goes to, and I like to explore. I think with this album, and hopefully the next, we'll continue exploring, and turning over all the stones we can find.

We're trying to keep the blues alive and all that, and I get it. But I really do believe that if we take risks and we push forward and invite in, not cross over, but invite in, we get to keep this music very, very healthy for a long, long time.
Pushing forward is what it's all about I think. Muddy Waters sure pushed the envelope from where he came from.
Exactly man. When Elmore James took that telephone receiver and amplified his guitar, what do you think people were saying that were really big fans of Blind Lemon Jefferson and Robert Johnson? They weren't calling it blues. When B.B. King, and Bobby Bland and all these guys came along, they even named their own genre. They called it rhythm and blues. And as B.B. used to say, 'Somewhere along the way we lost the rhythm.' But you know I think those things are healthy. We're taking some risks, but we're also out there just having fun. We're letting the music lead us. The music will show us where to go.

The blues is healthy and alive. The blues is also a community to us. I mean, the church isn't the walls and steeple. The church is the people inside. The blues community is the same way. It's all of us. And you know these recent awards they've given me, the Pinetop Perkins Awards and B.B. King Entertainer of the year, of course they're humbling, and an honor. But in a way, I think they've also told me, 'Hey! You've got some responsibility now, so go do something with it.'
Do you think you're bringing the rhythm back to the blues.
No, no, no, I'm not. I'm too humble to say something like that. I think we're interjecting our joy into the blues. It doesn't have to be sad. We try to touch your heart on this album in a few places, but mostly we're putting the boogie where it needs to be. Music and love are the two main healing forces there are in the universe. It's no accident that the first track is called "Healing." We're just trying to make sure that the music is coming off the vinyl, or the CD, into your ears and then into your heart. That's where our biggest goal lies. When we go out and play this music live, people are just dancing. They're smiling. Their hands are clapping and their arms are up. That's our goal. That's why we do what we do.
The album cover of The Train is really something else too.
That amalgamation of instruments on the album cover is a sign of things to come. In other words you know we're really going out there just having a ball. It was a joy to record and I hope that it's a joy for people to listen to.
Who came up with that design?
I had an idea that I wanted a Willy Wonka machine. You remember that machine with all the gauges, and levers? I grew up with that movie and always wanted to see a train made up like that, out of a bunch of different instruments. We looked for a graphic artist that could do such a thing and Dave Gross said Pixel Peach Studio could do it. So we hired them, and it actually took a few months. I think it's spot on though man. It really captures what the album aspires to be.
Has your change to Ruf Records been a good choice so far?
Ruf is just a great label. My last record was on Blind Pig, and they sold to Orchard, which is a much larger company. It's like they weren't really a blues label anymore, but more of a distributor. We were shopping for a label to release this album on, and Ruf just came at us straight out of the gate. They believe in us and our music. Too many labels try to push to make everything sound the same in my opinion. Ruf doesn't do that.
You've won a fistful of BMA awards, including the Pinetop Perkins Award three times. Was it kind of cool to win an award that was named after a friend of your family?
Somewhere along the line that rumor got started, but I never said that. I don't know where people got that one. I've tried to set the record straight, and still I see it in reviews and stuff all the time. No, he wasn't a friend of the family. Pinetop was just an idol to me. We weren't even really close friends. I knew him, and he knew me. I learned a lot from him, and respect his craft and the history there. I would go out and hang with Pinetop. I'd take him McDonald's after every gig. I'd supply him with a bottle of whiskey from time to time. All those things are true, but a family friend, I can't claim that.

I'm sitting here looking at a painting of Pine over my TV. He was an amazing person, and for me to get these awards, named after him, is just an unbelievable dream come true. I'm nominated again this year, so we'll see if I take home a fourth one, but every year there are more and more great artists nominated in that category. It wouldn't hurt my feelings at all to share that award with any one of them.
Victor, if you weren't making a living in music, what would you see yourself doing at this point in your life?
Oh my gosh. Well, you won't see me painting houses, or mowing lawns. Did you know I was an air traffic controller for a while? Yeah, the way I ended up in Memphis was that the FAA placed me in Memphis. I was actually an air traffic controller in Memphis for three years before I started playing music. I mean I played growing up, and I played in college, but my dad and grandpa knew how hard music was, and they wanted me to have a leg up, so they sent me to college. I didn't really want to go, but they wanted me to have a degree. They said to pick anything I wanted to do, and I think I may have just been being an asshole, but I said, 'Well, air traffic controller then.' I grew up in Savannah, Georgia, and the next thing I know they're sending me down to Florida to go school.

That's where I met Billy Dean. They say life is a series of events. Well, if I hadn't said air traffic controller, and I hadn't gone to Daytona Beach, I don't think I would be who I am today. So to answer your question, I've had another job, and it sucked. Now I'm playing music and doing what I want to do. As long as I can keep going out, and keep playing music, everything's going to be A-OK.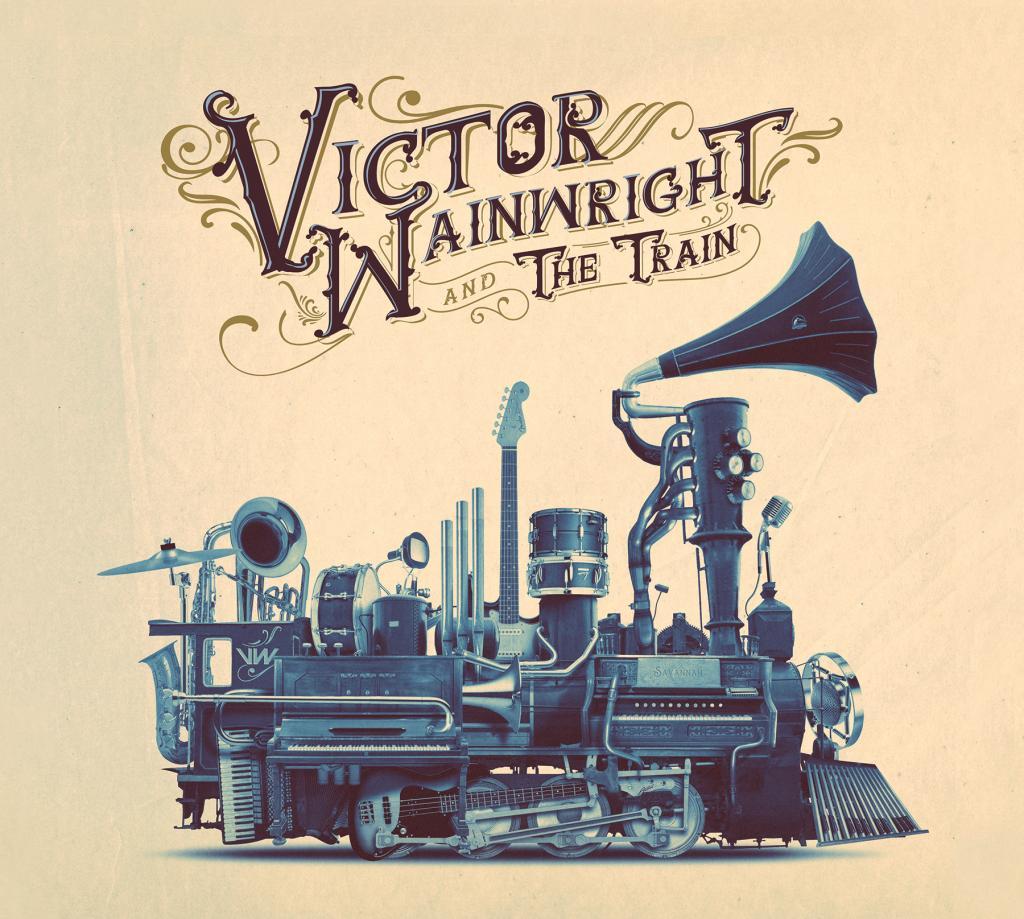 Editor's Note: Once again this year, Victor has earned yet another Pinetop Perkins Piano Player Award at the 39th Blues Music Awards
*Feature image Austin Britt