Rhythm & Blues saxophonist extraordinaire Big Jay McNeely died early Sunday morning in Moreno Valley, California. His passing was announced via a Facebook post from his family.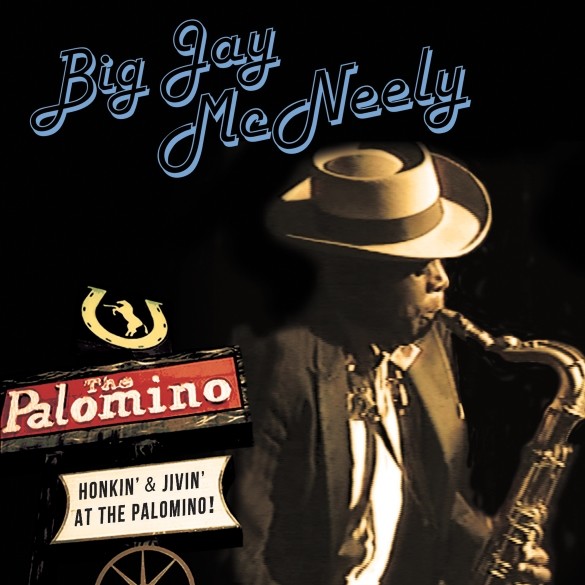 It is with our deepest regret that we announce the passing of Legendary Saxophonist Cecil James "Big Jay McNeely", the King of Honking Sax. McNeely, 91 years old, passed away on Sunday morning at 6:15am at the Riverside University Health System Center. McNeely's official cause of death was due to advanced Prostate Cancer.

The love that Big Jay had for his Family, Friends, & Fans was boundless. He had a love that was certainly something Incredible. This is a very unfortunately and extremely difficult time for us however; we do welcome the love of all family, friends, and fans. We have truly lost a Legend and Leader.

We will be holding a public Jam Tribute to celebrate his life and legacy for all those who love and adore him and his music. More information regarding the tribute will come in the following weeks. A private ceremony for family and close friends will be held at the Kingdom Hall.

Gratitude to all of those who send their Love and Prayers from all over the world. It's brings joy and light to our hearts to know that he was loved by so many. His Legacy will live on!

– The McNeely Family
Born Cecil James McNeely on April 29th, 1927 in Watts, California, was a master of the tenor saxophone. His specialties lied in the genres of jump blues, jazz blues and R&B. Known as a "honker," McNeely was the most flamboyant of his peers. His raucous stage antics and mesmerizing playing style were the stuff of legend.
McNeely first recorded with Johnny Otis, and had his first hit song in 1949 with "Deacon's Hop." During the late 40s and early 50s, his popularity saw him playing with artists such as Little Richard, B.B. King, Etta James and Junior Wells.
Big Jay quit the music industry completely in 1971, going to work as a mail carrier. Thankfully for us, he returned to music on the heels of an R&B revival in the 1980s. From 1984 until his death, McNeely released 17 albums, including Blowin' Down the House (2016) and Honkin' & Jivin' at the Palomino (2017).
The brightly colored suits, glow-in-the-dark sax, serpentine crawling antics, and straight up showmanship of Big Jay McNeely have been often imitated, but never replicated. He received a Master Musician Fellowship from the Durfee Foundation in 1997 and in 2014, was inducted into the Blues Hall of Fame. The "King of the Honkers," McNeely's feverish playing help set the course for rock n roll, and he was driving teens of all races mad long before Elvis hit the scene. He was dearly loved, and will be profoundly missed.
*Feature image courtesy of Cleopatra Records