Billy Branch was discovered by Willie Dixon while he was still in college. Willie encouraged Billy to finish his college education. Instead of going to law school after receiving his political science degree, Billy began touring with The Willie Dixon Chicago All Stars. Billy has played on over 150 different recordings. He has recorded with Dixon, Johnny Winter, Lou Rawls, Koko Taylor, Eddy Clearwater, Honeyboy Edwards, Syl Johnson, Lurrie Bell, Ronnie Baker Brooks, John Primer and Taj Mahal. He has received three Grammy nominations (losing one nomination to BB King and Eric Clapton).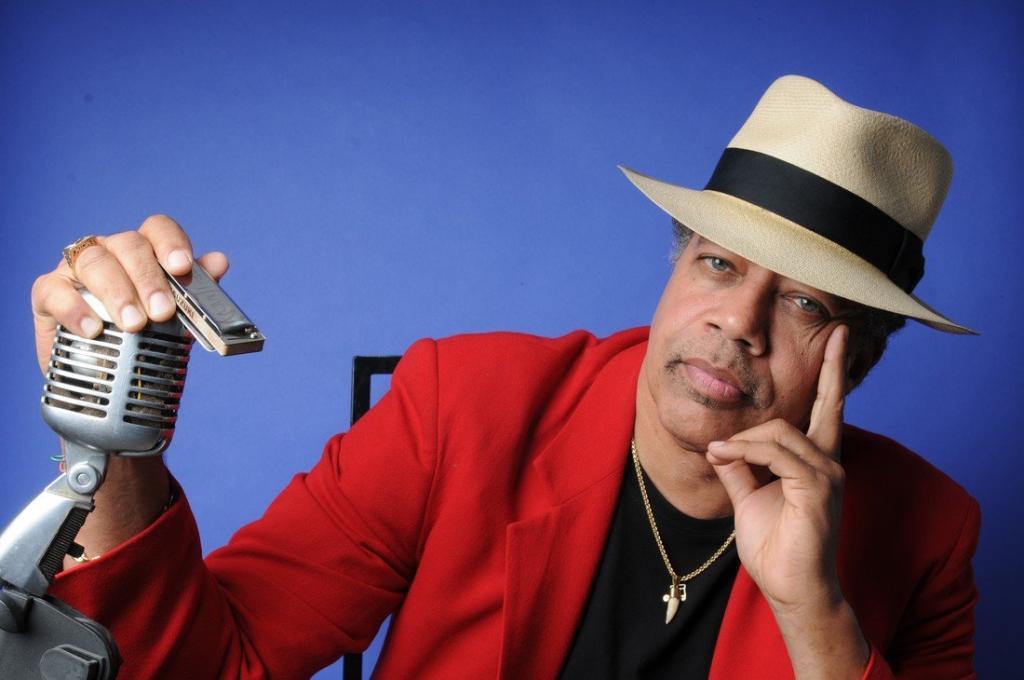 Brant Buckley: You have a new cd coming out on Alligator Records? What is it called and could you talk about the record?
Billy Branch: "We don't have a definite title. We have some ideas tossed around. Essentially, it's a tribute to Little Walter. A few years back we developed a friendship with Little Walter's daughter, Marion. We are part of The Little Walter Foundation. My wife Rosa is the director. Last year we produced the Little Walter tribute show at Bluesfest commemorating the 50th year of his passing. It featured four other harp players along with myself. Marion was encouraging us to do a record and tribute to her father. Between her and my wife, I had no choice. To be honest, I pushed back because there have been so many tributes for Little Walter. This project is unique because Marion provides commentary about memories of her father. This makes it unique. Once we embarked on the project, it became bigger and more satisfying than I had anticipated and hoped for. We added what we call the Sons of Blues touch so you are getting musical deviations and surprises."
Buckley: What is the harmonica's function in a band? How is it different from other instruments?
Branch: "Within that question there are several answers. The bottom line depends on who is holding the harmonica. In my case, because of the way my style developed, it's an accompanying and lead instrument. During the course of my quest to master the instrument, or at least become an accomplished capable harmonica player, my style developed. A lot of the time I am playing horn lines or rhythmic riffs. Some harmonica players simply focus on soloing. When you hear my band I am playing throughout the song. I am adopting the role of an accompanist. In my case, I love all harmonica styles. I love country (Charlie McCoy), classical (Larry Adler), Stevie Wonder, and Lee Oskar. I've always loved the harmonica, and I play with feeling and inspiration. I've always felt the harmonica, in the hands of an adept player, is one of the most inspiring instruments even though it's so small and basic. To me, it's the closest to the human voice. That's why it's so essential in the blues to invoke emotion."
Buckley: What did you learn from Willie Dixon and Junior Wells?
Branch: "Since you brought up Junior Wells, I will also include Carey Bell, Big Walter Horton, and James Cotton. They were the strongest primary live influences for me. I was influenced by Little Walter and Sonny Boy Williamson on recordings. These guys were contemporaries and disciples. Junior Wells and James Cotton spent a lot of time with Sonny Boy Williamson. Carey Bell's influence was Big Walter Horton. My strongest live influence was Carey Bell because I replaced him in Willie Dixon's Chicago Blues All-stars. His son, Lurrie Bell, was the founding member of my band The Sons of Blues, so I was around Carey a lot. I was around all of them. I learned that less is more on the instrument.
Junior taught me how to become a competent band leader and how to successfully and effectively get musicians to play a groove, especially in situations where I would have to use a pick up band while in a foreign country. I remember Junior at Theresa's. Everyone would be jamming and it sounded like crap. Junior would hit the stage and all of a sudden the band was cooking. It took me a long time to learn this skill.
I owe the biggest debt to Willie. I learned so many things from Willie. When I was with the Willie Dixon band, I quickly discovered that I wasn't as good as I thought I was. Willie was a philosopher. He ate, slept and breathed blues. The blues were his life. He embodied it. He was very proud that his people were the creators of this music. He felt imperative that we realize that. I inherited that same desire to impart that upon my fellow African American brothers and sisters, as well as the world.
The blues, despite it being the roots of all American music, has always been relegated to an underground status. I was always acutely aware that blues was not on mainstream radio or television except on rare occasions. It has not been given the due that it legitimately deserves. We know that there would be no Rolling Stones, Led Zeppelin, Doors, and all of these great groups that emerged without the blues. That fact is not widely acknowledged. I learned a deep appreciation and love for this music, and what it really represents from a historical and cultural social climate."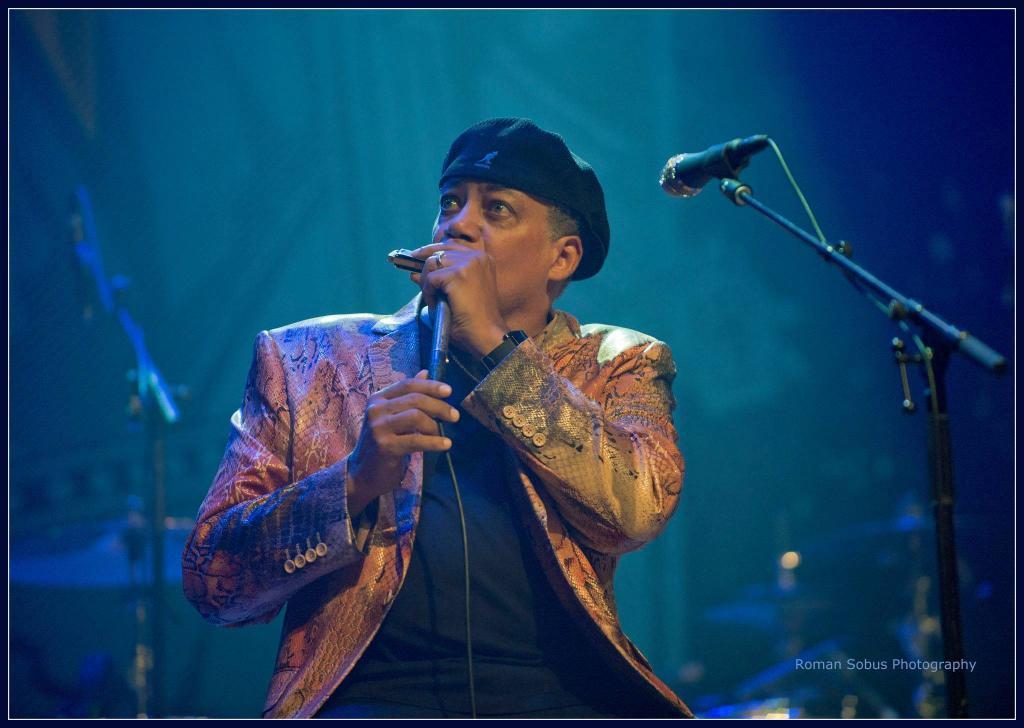 Buckley: Could you talk about your "Blues in Schools Program?"
Branch: "I am one of the first people to ever engage in Blues in Schools. I have been doing it since 1978. I have done it in different capacities. I am still actively involved. Sometimes it's a performance with an auditorium full of children. I have done it with just a guitar and harmonica. The most notable thing is when the whole band and I do residencies for five weeks at a time. We did it in Seattle and years ago in South Carolina. I am doing this globally now. We do two hour sessions. I teach all of the student's harmonica and blues history. I quiz them. After the first hour, they split up with other respected musicians. Some want to learn drums, bass, or guitar. I teach them standard songs and they compose their own songs. Towards the end of the 4-5 week period they perform at schools, festivals, or nightclubs.
Last week at Rosa's Lounge, I had a former student from my very first residency and one of the mothers of my former students show up. Last year we did a U.S. Embassy sponsored tour to Ecuador. I taught Blues in Schools in Spanish. We went to Afro-Ecuadorian communities. That really fulfilled me. I sometimes hear from kids around the country, 'Mr. Branch I still have my harmonica.' It's very satisfying and part of my passion that was inspired by Willie Dixon. In early programs, there were times when Willie Dixon and Koko Taylor would come and address the students and play onstage with them. We did a benefit at the old Kingston Mines down on Lincoln and the Who's Who of Chicago Blues players were there."
Buckley: What's your favorite club to play in Chicago and why?
Branch: "It's hard to say. The principle clubs we play at are Kingston Mines, Rosa's and Buddy Guy's. Rosa's is a special place for me because we just celebrated its 35th anniversary last weekend. We were the very first band to play at Rosa's. Tony Mangiullo and Mama Rosa created the club. It's a family kind of an atmosphere. Tony advertises it as Chicago's friendliest blues lounge. To a degree that is true. Tony will take the time to talk and interact with people. Buddy Guy's is nice because it is a bigger showcase. With Buddy Guy being attached to it, it makes it very special. Prior to that, I held the longest continual gig in Chicago at The Artists Lounge on the South Side. I played there every Monday for 27 years. It was a magical place. Mavis Staples sang "I'll Take You There" with my band on my 60th birthday party."
Buckley: What else do you want to accomplish?
Branch: "It would be nice to become very wealthy. That would be wonderful. I would like to be included with groups that cross the cultural genre and get younger people interested and engaged in the blues. I understand a lot of young people are not initially attracted to the blues because it has a stigma attached to it that it's old, sad and depressing. Nothing could be further from the truth. It's so rich and vast. There are so many different styles and musicians who bring their unique original flavor to it. We know there is only one Howlin Wolf, B.B. King, Otis Rush, Koko Taylor and Willie Dixon. I feel very privileged to have played and recorded with them.
I was born here (North Chicago), but grew up in Los Angeles. I came back on a scholarship to the University of Illinois. I was completely ignorant about the blues. I would have said, 'I don't know anything about the blues and I don't like them.' That's what I would have told you. Fate being fate, fortunately it opened up my eyes and ears. It made me appreciate it while becoming an integral part of it. In the early 70's there were hundreds of great musicians and dozens and dozens of blues clubs on the south and west side of Chicago. I felt everybody should know about this. That was my motivation for Blues in Schools. In over 40 plus years of teaching Blues in Schools, I have never had an unsuccessful program. The children always get it. They are enthusiastic and embrace it. After 40 years, many of them still retain it."
Billy Branch's tour schedule:

DATE 2019
BAND?
VENUE
LOCATION
Jan 6, 2019
SOBs
Legends
Chicago
Jan 12, 2019
BB
S.P.A.C.E.
Evanston
Jan 14, 2019
BB
Logan Ctr
Chicago
Feb 4-6
BB
Detroit, MI
Detroit
Feb 8 & 9
SOBs
Rosa's Lounge
Chicago
Feb 11, 2019
Billy & Lurrie Bell
Logan Ctr /U of Chi
Chicago
Feb 11-15
Billy in Lorraine Hamsberry play
Harold WA Library
Chicago
Feb 23, 2019
SOBs
Legends
Chicago
Feb 25-28
BB & Giles
U of Chi
Chicago
Mar 1, 2019
SOBs
U of Chi
Chicago
Mar 11
Billy & Jamiah Rogers
Logan Ctr /U of Chi
Chicago
Mar 16, 2019
SOBs
Marietta Blues Festival
Marietta, OH
Mar 21
BB – Blues in Schools
Wheaton College
Chicago Campus
Mar 22 & 23
SOBs
Kingston Mines
Chicago
Apr 2, 2019
SOBs
FitzGerald's
Berwyn, IL
Apr 5, 2019
SOBs
Private
Chicago
Apr 8, 2019
Billy & Jimmy Burns
Logan Ctr /U of Chi
Chicago
Apr 28, 2019
SOBs
S.P.A.C.E.
Evanston
May 1, 2019
SOBs
Legends
Chicago
May 2-6
Milan Italy
Milan Blues Fest
Italy
May 8-10
SOBs
Blues Music Awards
Memphis
May 23, 2019
BB
Chi Cultural Ctr
Chicago
May 24, 2019
SOBs
Private Event
Chicago
June 1-22
Billy & Giles
Chi Plays the Stones
East Coast
June 29, 2019
SOBs
Griffith Blues Fest Griffith, Indiana
July SOBs and Chicago Plays the Stones in Europe