Boston based folk/blues artist Alice Howe once released an EP called Tiger Lily. In 2017 her EP You've Been Away So Long which contained the hit song "Homeland Blues," begat her career in earnest. That particular song became the #1 played tune on the Folk-DJ charts. That same year she met storied singer/songwriter/multi-instrumentalist Freebo. Since then the two have toured nationally and internationally, developing a musical relationship which led to Freebo producing Howe's upcoming full-length debut album, Visions.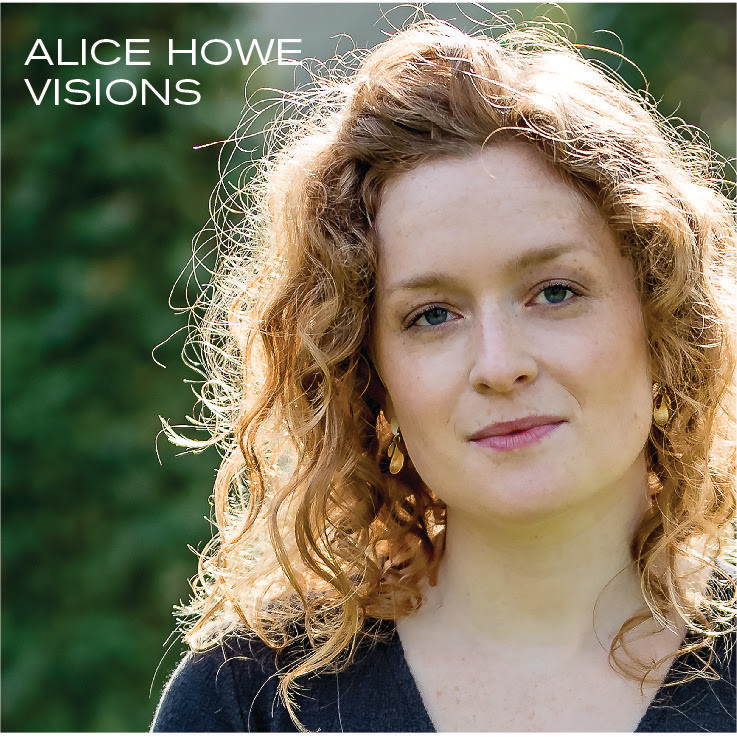 The writing and recording of Visions has encouraged Howe to work outside her framework of acoustic arrangements and with Freebo's guidance, the duo has incorporated electric instruments, inventive percussion techniques, a Hammond B-3 and a horn section to lend a big band groove to some of the new songs.
Howe has a flawless, honey voice that suits both her original compositions and cover songs to a T. Her acoustic guitar playing and folk style are reminiscent of some of the great singer/songwriters from 40+ years ago. Not surprising since her parents fed her a steady diet of Joni Mitchell, Joan Baez, and Jackson Browne with sprinklings of Muddy Waters and Taj Mahal as she was growing up.
Visions has all of those influences, and then some on prominent display. The wistful, Americana flavored song "Twilight," leads off the album. Brilliantly simple lyrics caught and held our attention from the outset.
Alice follows that with her re-imagining of Taj Mahal's "Lovin' in My Baby's Eyes." She has been compared by many music writers as most comparable to Joan Baez. Perhaps, but she shines her own beacon on this Taj song, with electric guitar from Fuzzbee Morse adding the perfect punctuation.
Howe is predominantly a folk artist and as such brings her best foot forward with songs like "Still On My Mind," and "What We Got is Gold."
The veteran Freebo, who also plays on the album, brings his influence in fine fashion, helping adapt such classics as Muddy Waters' "Honey Bee," and the song "Too Long at the Fair," originally recorded by Bonnie Raitt. Freebo played with Raitt on the album Give It Up, which contained that song, and stayed with her band playing fretless bass, guitar, tuba, and myriad other instruments for nearly a decade. His work as a session artist with performers that include Crosby, Stills & Nash, Dr. John, Maria Muldaur, John Mayall and others makes him a wellspring of experience from which Alice deeply draws. The combination of the two artisans is what truly makes Visions fine fare.
On the Howe original "Getaway Car," we're treated to a musical change-up. A full-blown horn section along with stellar playing from keyboardist John "JT" Thomas, turbocharge this song in comparison to the subtlety of the rest of the album.
"Getaway Car," and Howe's take on Sam Cooke's "Bring It on Home to Me," are a toss up for our favorite track on Visions. On the simplistic covering of the Cooke classic Alice pays homage to the "King of Soul" while still making the song very much her own.
Sometimes we're lucky enough to catch an up-and-coming artist as they fly into our radar. This is one of those times. Not only is Alice Howe a gifted songwriter and performer, she has the wherewithal to surround herself with artists that were actually on the scene of the genre she has chosen to showcase. Whether a fan of blues, roots, Americana, soul or folk music, you would be doing yourself a disservice if you didn't get a copy of Visions the very moment it's released.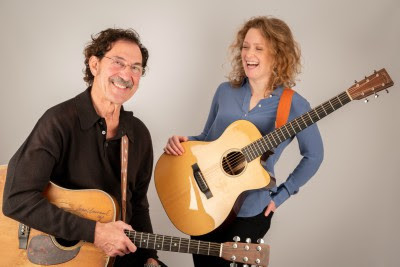 Alice Howe and Freebo will both be performing a full band release party for Visions at McCabe's Guitar Shop in Santa Monica, California on Saturday May 18th. Freebo will open the night with a set of his own songs backed by His Fabulous Friends, later picking up the fretless bass (and maybe even his tuba?) to accompany Alice as she performs the new album with their stellar band. Tickets to this don't-you-dare-miss-it show are available here
*Feature image Robert M Ring