Fernando Jones is an American Bluesman, educator, songwriter, lecturer, and scholar. Born in the South Side of Chicago, he taught himself to play guitar at the age of four. Jones is the Blues Ensemble director at Columbia College Chicago and is a highly sought after lecturer. His clientele include the Smithsonian Institute and The Rock & Roll Hall of Fame. On July 9th, 2010 Jones received a proclamation from Pat Quinn, Governor of the State of Illinois, for founding Blues Camp. Jones is a Keeping the Blues Alive Award Recipient and a Chicago Blues Hall of Fame member. His music has been featured in the Travel Channel's "America the Wright Way," The Ryder Cup (Chicago host), Eric Clapton's Crossroads DVD, ABC7's Someone You Should Know, Dateline NBC, and Downbeat Magazine's Musicians Studio.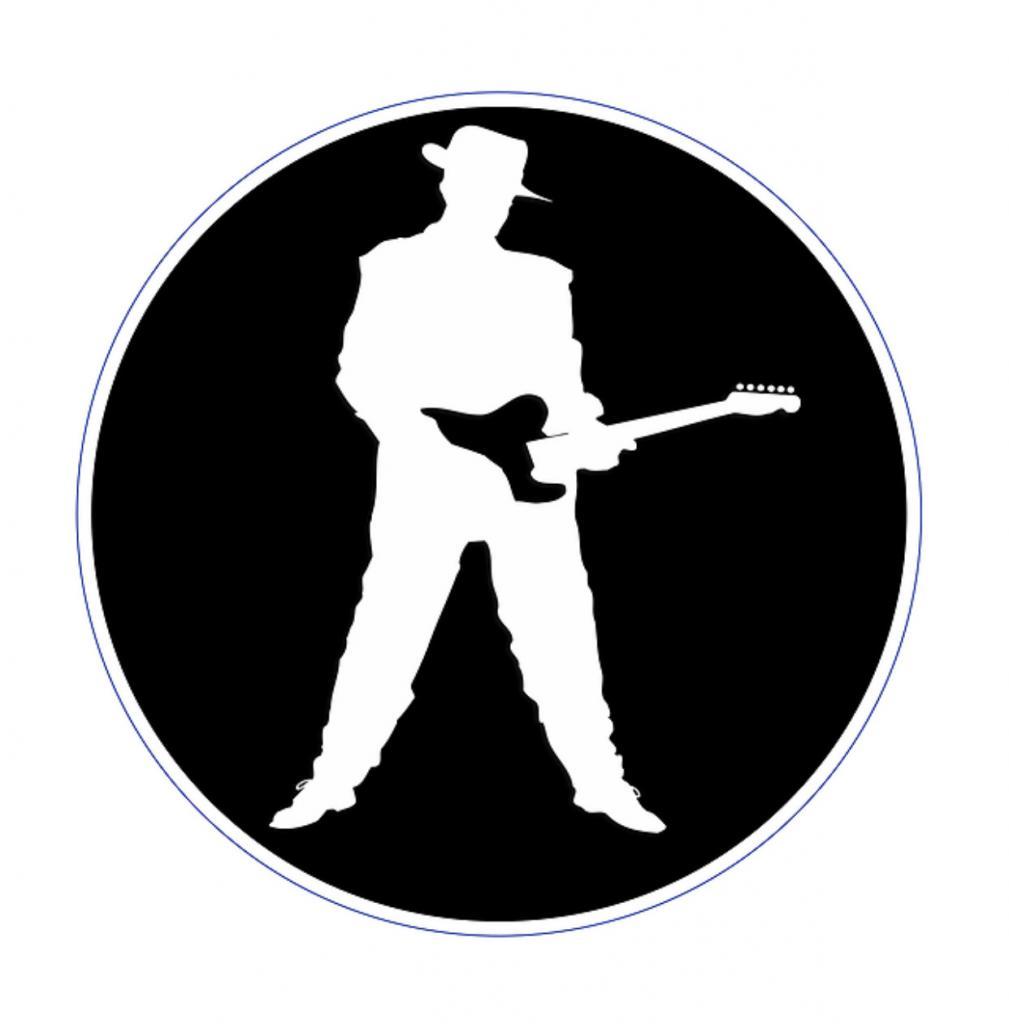 Brant Buckley:
Could you talk about your Blues Kids and Blues Camp program? What are the differences?
Fernando Jones:
I established The Blues Kids of America program 30 years ago. I created it while teaching in Chicago Public Schools. I was a substitute teacher at the time. The program is designed to be a multicultural arts interdisciplinary arts-in-education music program. When I was teaching at different schools, I recommended my program. It expanded to different parts of the country through the help of The National Alliance of Black School Educators (NABSE). Eventually, kids had the opportunity to perform at the Chicago Blues Festival. We developed a relationship with the Chicago Blues Festival. We had a performance space in a tent and we sell merchandise. Blues Camp is for a fixed period of time. I coined the term "Blues Kids." This is the 10th year of camp and we will be at Columbia College Chicago. We service anywhere from 75-130 student musicians promoting ages 12-18. We will have some 7-11 years olds in the camp. We don't publicize the 7-11 year olds because we don't want to be a babysitting camp. Parents, family, and loved ones have the opportunity to participate in my Blues Mammas and Blues Daddies band during blues camp. They are put together under the direction of Ms. Flo Lawnicki. During the week, Blues Mammas and Blues Daddies open up shows for the Blues Kids.

When I started the program, I wanted it to be a place where kids could play the blues with like minded others from 8 a.m.-12 p.m. We started giving snacks and lunch. This was not part of the original vision. On Monday's we will now have an extra bonding activity for the kids. We will take them skating and bowling and they will have the opportunity to play games and get to know each other. I like to call Blues Camp the bluesiest place on Earth. On Tuesday we have a performance at The Old Town School of Folk Music. On Wednesday night we have a performance at Reggie's Rock Club. On Thursday we have our annual white party at Navy Pier. We will be at The Hard Rock Café on Friday. Throughout the week, kids have the opportunity to get hands on instruction and performance experience.

There is no camp like this in the world. I have been fortunate enough to establish camps in Havana (Cuba), London, England, Tokyo, Japan, and throughout the United States. We've partnered with the University of California Irvine, California State University LA, Miami Dade College, and many others. We have strategic partners: The Mary Barnes Donnelly Family Foundation, Columbia College, The LeFort-Martin Fund, Microsemi, Jim Dunlop, Fender, Shure, and Tom Liebman.
How long did it take you to write your book: I Was There When The Blues Was Red Hot? What made you want to write a book?
In 1988, I had a conversation with Sugar Blue. Most times conversations are superficial with musicians in general. There is no substance. During this particular conversation, Sugar Blue let me know that he really appreciated the fact that I was a Black man playing harmonica. I wanted to show people that young Blacks are still playing and supporting the Blues. This is always a bone of contention with us musicians; being afraid to publicly talk about race even though it is the whole condition and backbone of the Blues.

I started writing and I submitted some things to Ebony magazine. Around this time, one person per block had a computer. I bought a typewriter and I started typing. If I made a mistake, I would type the paragraph over again and cut the paragraph from the page and paste it over the top of my manuscript. I was writing about Blues history, being a Black man with Mississippi roots, and being born into the Blues. I also wanted to interview people like me. I interviewed my following female contemporaries: Katherine Davids and Barbara LaShore. I interviewed fans and DJ's.

The book was released February 1990 and it opened many doors for me. It opened the door for me as a performer. It received attention from big time promoter Marino Grandi. He's the founder and publisher of Il Blues Magazine in Milan, Italy. He was fascinated with the fact that I was writing, arranging, and producing my own music. Being Black and writing about Black music was another advantage for me. We are still tight today. I respectfully call him my European Godfather. I was a young man and he embraced me and gave me an opportunity. His son Davide does management for me today.
You're one of the best dressed bluesmen around. Thoughts on this?
I also hope I am one of the best you have heard. You never want to get distracted by yourself. In Blues you're not supposed to be able to do two things at one time; either you're a phenomenal guitar player or a phenomenal singer. I embrace who I am and I do not apologize for it. My road has been a little longer and rockier but I own myself and I play what I want to. I am not in dispute with anyone else owning my material. I am free and have always been free. That's what I am most proud of. The common denominator is that I am free.
What courses do you teach at Columbia College Chicago?
I started at Columbia College Chicago in 2005 and I am the founding Blues Ensemble director. The courses that I have on books vary from semester to semester and it depends on overall enrollment. During the last few years, we have had a decline in enrollment. I give private guitar and bass lessons, teach a course called The Blues: Chicago to the Mississippi Delta, and I teach The Chicago Blues Scene: From Past to Preservation.

I had the opportunity to take 27 students down to the Mississippi Delta. B.B. King was still alive during the time and I took them to the B.B. King Museum. Six to seven of the students were from my Blues Ensemble class and I had them play down there. We went to Greenville, Greenwood, the Dockery Plantation, Mound Bayou, Po' Monkey's, and Delta State University. We saw the Crossroads at 61 & 49. I also took them to Al Green's church in Memphis. It was a really good service. Some of my students said if they knew there were churches like that, they would have gone as a kid.

The other course I teach is Chicago Blues Scene: From Past to Preservation. I make Chicago an open book when it comes to Blues. We talk about copyrighting and publishing. I have students do projects  demonstrating excellence. I partner them up in groups of 3 or 4. The topic may be on someone like Buddy Guy. Then it's up to them to figure out what they are going to do on him. They can make a skit. It's open for interpretation. During the second part of my career, cell phones and cameras emerged. Everything that I am talking about has been documented. That's important because it won't be arguable if it happened or not. I have an archive set up through The Center for Black Music Research at Columbia College Chicago. Anyone can look at artifacts ranging from Blues obituaries, clippings, letters, and my awards.
Any upcoming recordings or live performances?
I am somewhat like Prince in that I have 100's of tunes in my vault. I am going to start releasing them on Facebook. I can put songs up for free on Facebook and people can watch and or listen to them. I want to put them out there. When you are dead, your material becomes waste if you don't put it out. You never know when your candle is going to burn out. I have a performance June 21st on WGN-TV in Chicago. I'm going to do some new tunes on that broadcast. The interview and song will have a run time of about two and a half minutes.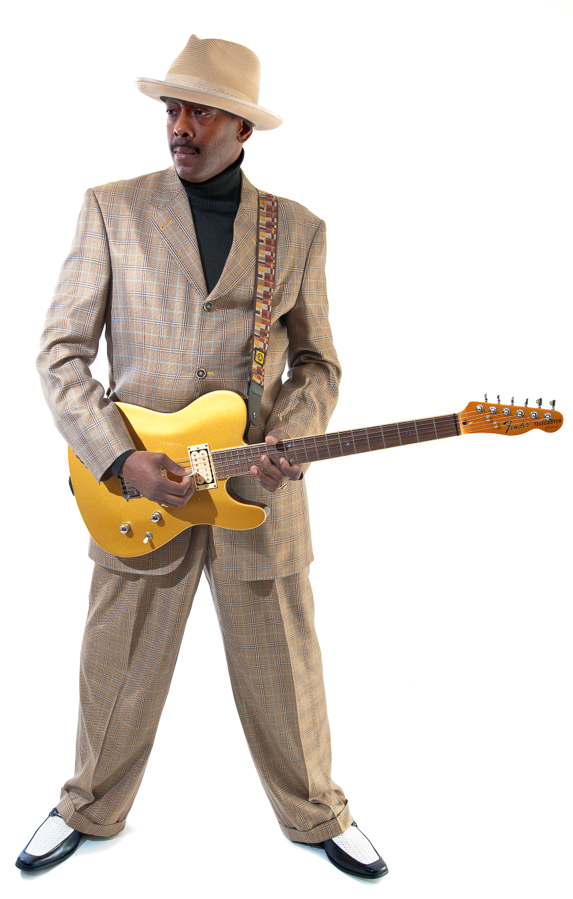 What else do you want to accomplish?
I want to be recognized. That's the battle hymn of every artist. I am not interested in money because I have access to money. I want to be like Smokey Robinson, Babyface, and Prince. I am talking about artists that have successfully contributed on every level. I want some people to think of me as a writer, others to think of me as a hell of a guitar player that doesn't sound like anybody else, and some people to think of me as the guy that opened the door for kids to be able to play the Blues in a safe environment. My perspective is different because I started playing as a 4 year old kid. I am 55 now and I have been consistently doing this for 51 years. I have been a continuous player, learner, and lover of music.
*Feature image by MoPho