Let's look back 30 years ago, an Australian Blues Music festival that started as a three-day festival drawing in 6.000 festival goers and just a fun dreamy weekend. Today it has turned into a 5, 12hr day festival with well over 105,000 music lovers taking in all its glory.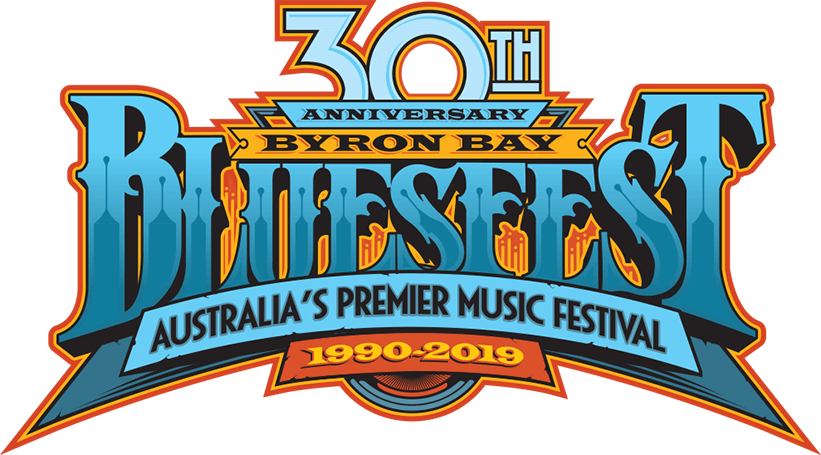 Festival Director Peter Noble has kept the Byron Bay Bluesfest wheels moving and continues to move its legacy forward producing an internationally renowned, award winning festival now and future festivals. It's all about bringing together lovers of the Blues, Roots, Soul, Indie and many genres of world music to Byron Bay New South Wales every Easter long weekend. In its 30th year running this festival has had every major Blues act you can think of take the stage to create history; Buddy Guy, Charlie Musselwhite, BB King, Earl King, Mavis Staples Joe Louis Walker, Taj Mahal, Bob Dylan, Jimmie Vaughn, Robert Plant, and many more.
Its rich history, amazing sounds and visually stunning location with massive stages and huge crowds make it the best festival in Australia to see, hear, and taste the lip-smacking musical goodness. American Blues Scene decided to check it out once again in 2019.
As the past festival line ups have produced both international and local artists this 2019  5-day festival stood up to the past and gave us some big surprises and a variety that kept the crowds screaming for more.
DAY 1
The weather was overcast today with touches of rain to start the festival, but it was just tears of joy from the music gods celebrating this magical festival and its 30 years of greatness.
Arlo Guthrie started the afternoon on the Jambalaya Stage, known for his story telling and nostalgic presence he entertained the crowd with some of his folk telling music and hits including crowd favourite "Alice's Restaurant," "The Motorcycle Song," and" St. James Infirmary." He is still adding his blues, folk and musical history in all his music today and keeping all his father Woody's music alive.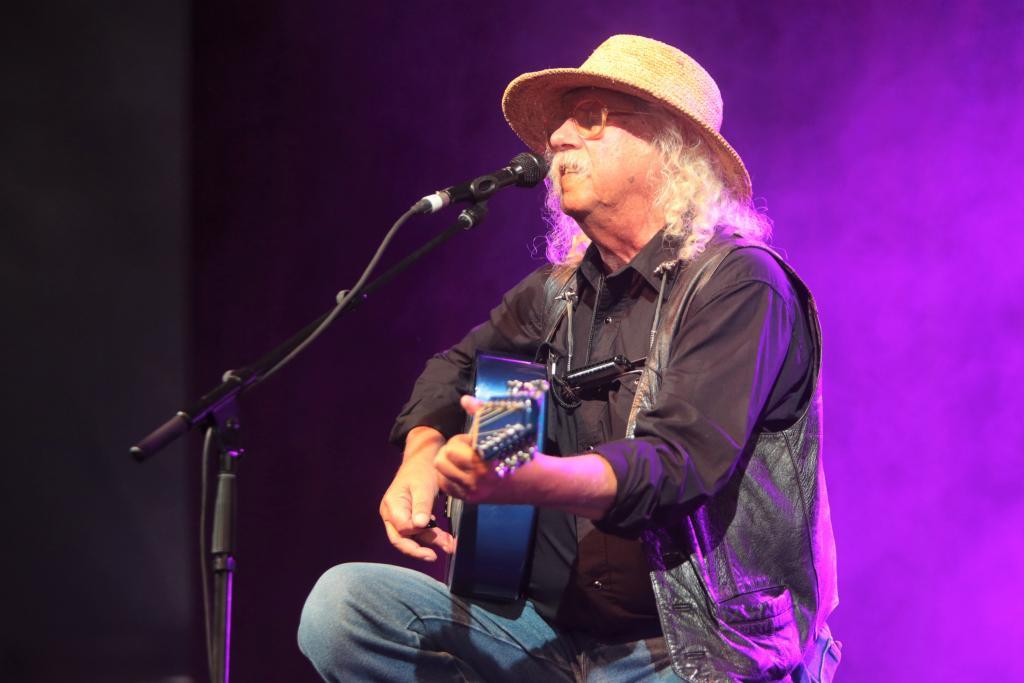 Chicago Blues and Gospel singing legend Mavis Staples graced the stage with her large voice that made the front and back of the crowd stand up and take notice, She started her career singing with her father Roebuck "Pops" Staples in a family gospel band and she continues producing hits  at 78 yrs. young. She still sounds great live and deserves much praise as she gets into her voices deep register and a huge spirit that brings people together, that's why she gets invited back regularly to Bluesfest.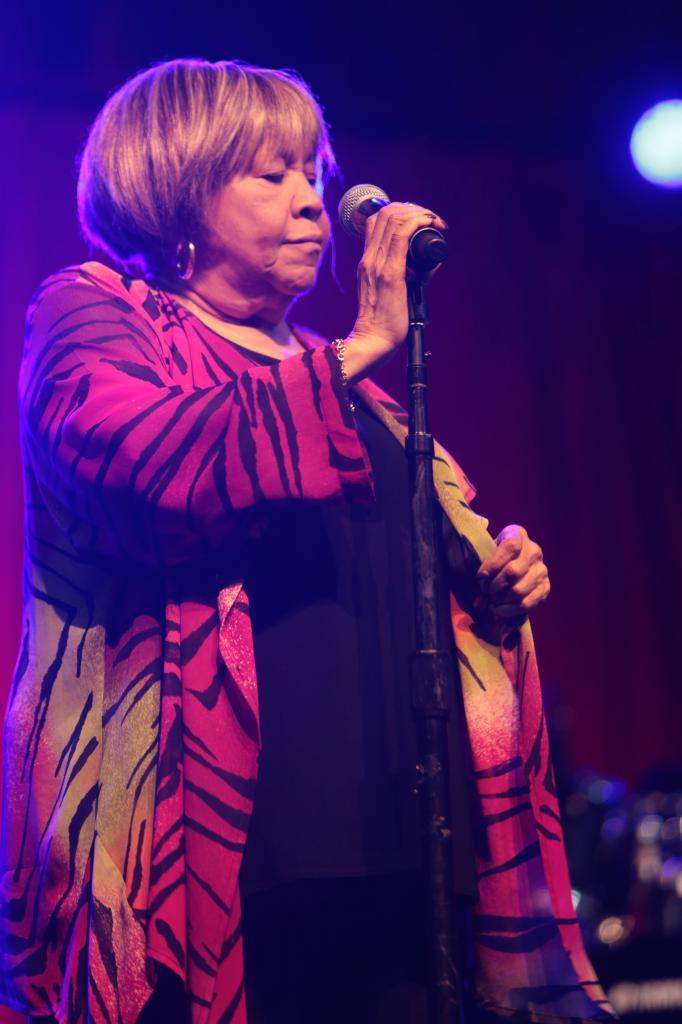 First time performance at Bluesfest and visit to Australia, Kansas City, MO native Samantha Fish and her band fit right in on the Delta Stage. She killed it playing on her Stogie Box Blues Guitar, and her white Gibson SG the fret boards got a serious workout on whichever guitar was in her hands. Her Hits "Chills and Fever," and "Gone for Good," got the punters dancing and hollering and continued throughout her set. With influences from R.L. Burnside and Mississippi Fred she has established herself as a serious player and standout that will fill any arena, she plays in.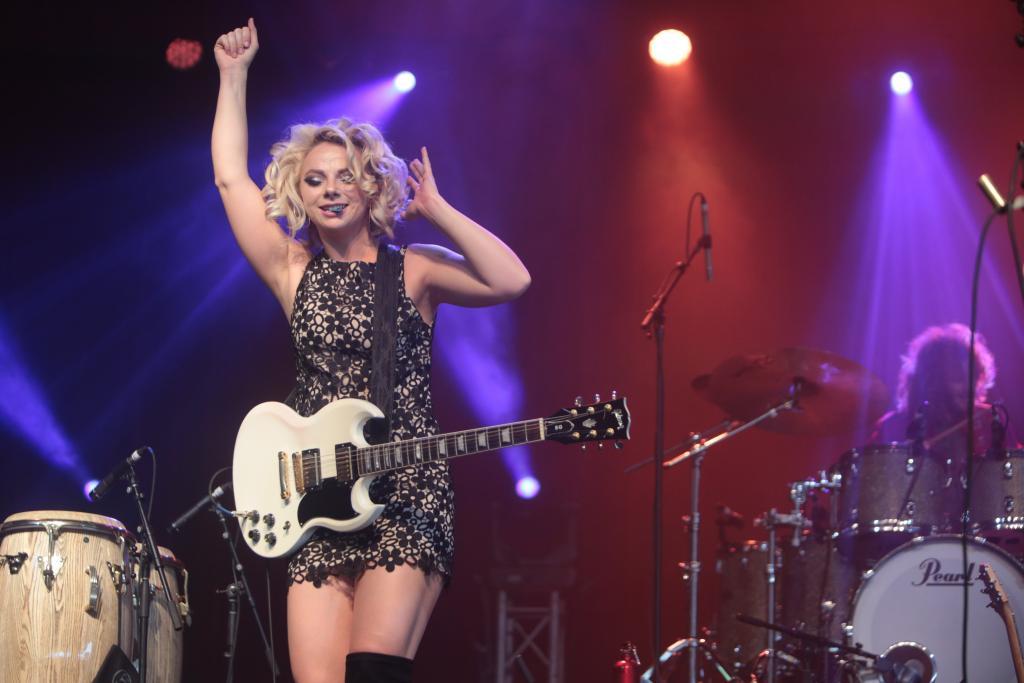 The Marcus King Band has finally arrived on Australian soil and this festival is the place where Marcus intended on laying down some of his South Carolina Blues. The 23-yr. old singer – songwriter and kick ass guitarist not only surprised me of how good he is but his ability to hold a crowd in awe of his talent was a pleasure to watch. Playing with a great backing band King tore into his hits from his latest album Carolina Confessions including "Home Sick," "Goodbye Carolina," "Good Man," and many others.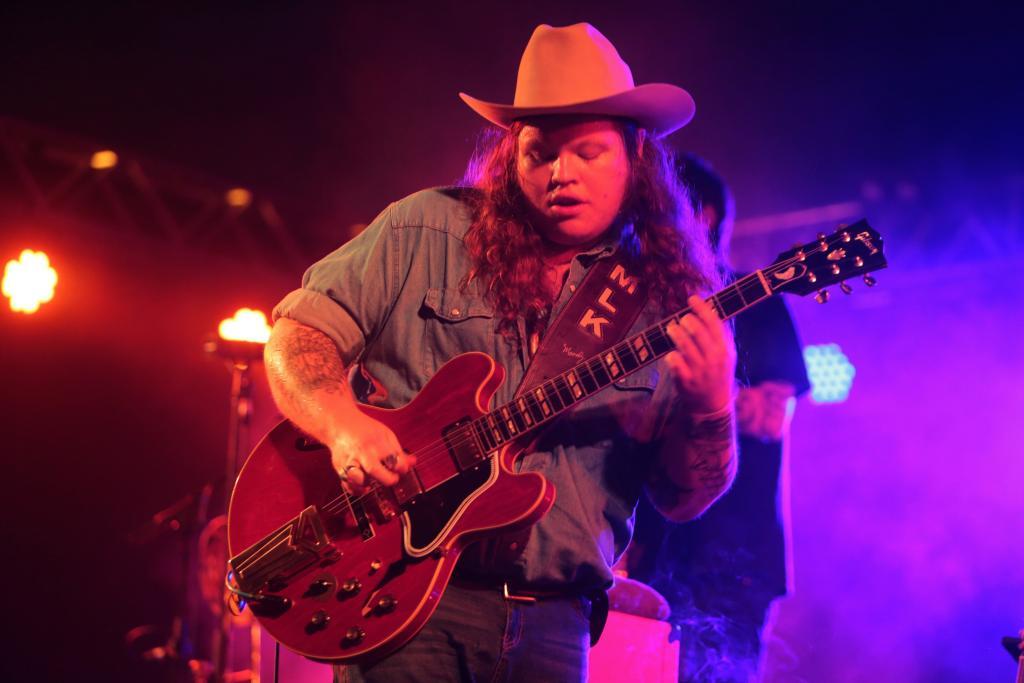 The remainder of Day 1 was a mixture of local and international highlights from bands The Black Sorrows, Richard Clapton, Ruthie Foster, Dallas Woods, and Kurt Vile and The Violators.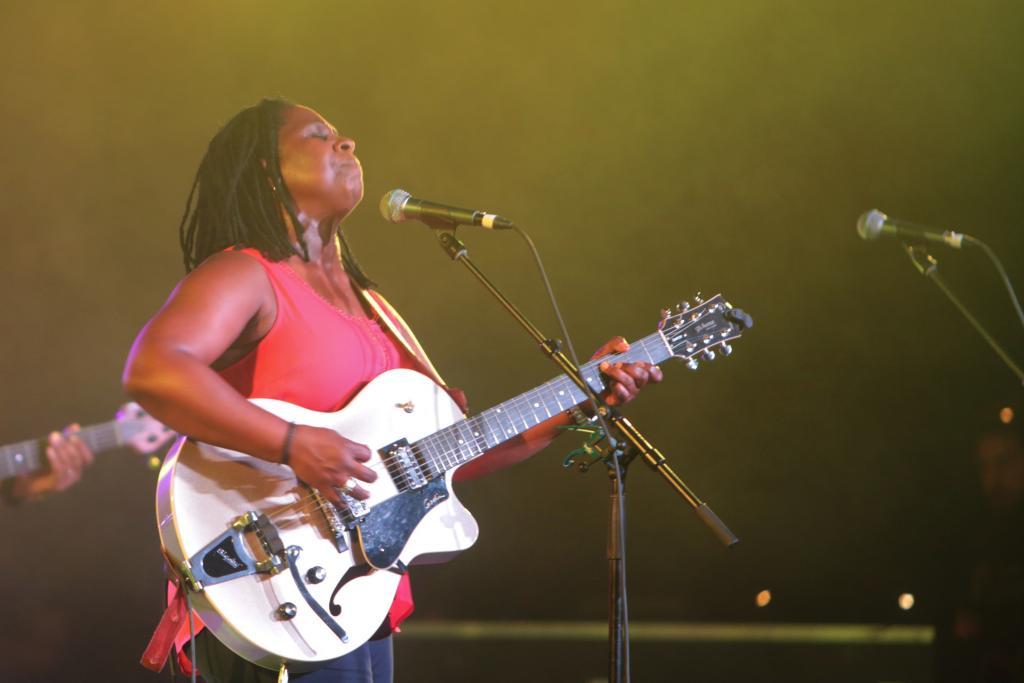 DAY 2
Beautiful sunny weather to start another day of live music.
Melody Angel returned to Bluesfest for her second time. She was a big drawcard to open the Delta Stage today. Playing new music from her new album Angels and Melodies including "Wild Chid," "Angels and Melodies," "Loves Got Me Good," and covers of Hendrix Classics "Voodoo Child," and "Wind Cries Mary."She can still pull off riffs that make your jaw hit the floor with style and grace that give her Chicago Blues roots justice it deserves. Along with her soul momma the woman that kept her safe growing up from the hands of the police singing backing vocals she will be a regular Bluesfest act for many years ahead.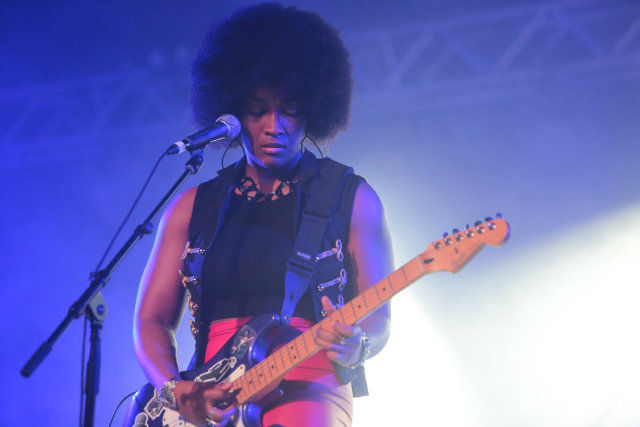 Deva Mahal the talented daughter of Bluesfest regular Taj Mahal played and smashed out music from her debut album Run Deep. She is a powerful, deep rooted singer that a life of the blues, hardship, loss shines through in her music. She gave us a full performance and left nothing behind.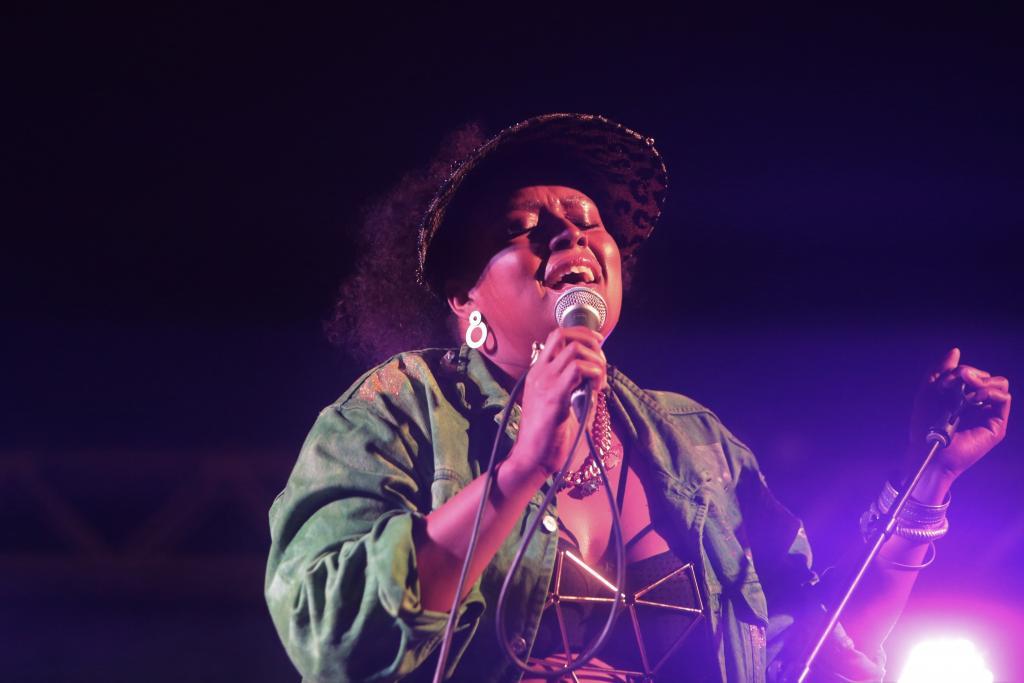 Grammy Award winning singer songwriter Norah Jones made a first appearance amongst the Bluesfest masses. She still can sing melodies and her soulful, yet sultry voice has become stronger with age. The jazz and blues roots still are present on her newest single and self-titled album Begin Again. She mixed her set up with newly released music and her household hits including "Come Away With Me," which pleasantly silenced the crowd in amazement.
Texas boy and fan favourite Gary Clark Jr. was a great addition to this year's line up. He fired up the crowd on the Mojo Stage with his god given talent to just masterfully play his guitar and give the guy at the back of the tent and the guy in the front the same show every time. It doesn't matter where you are in the crowd he plays to everyone. Leading off the set with "Bright Lights," followed by his newly released material  from This Land including the singles "This Land," "What About Us," and "Feed The Children." They are all masterpieces that some may think justify his thoughts on the world, politics, America, racism, and anger but he plays his music for us to get our own opinion and feelings. It's just damn good music and some amazing guitar and vocals. Like all his live shows he comes to play angry and I like that.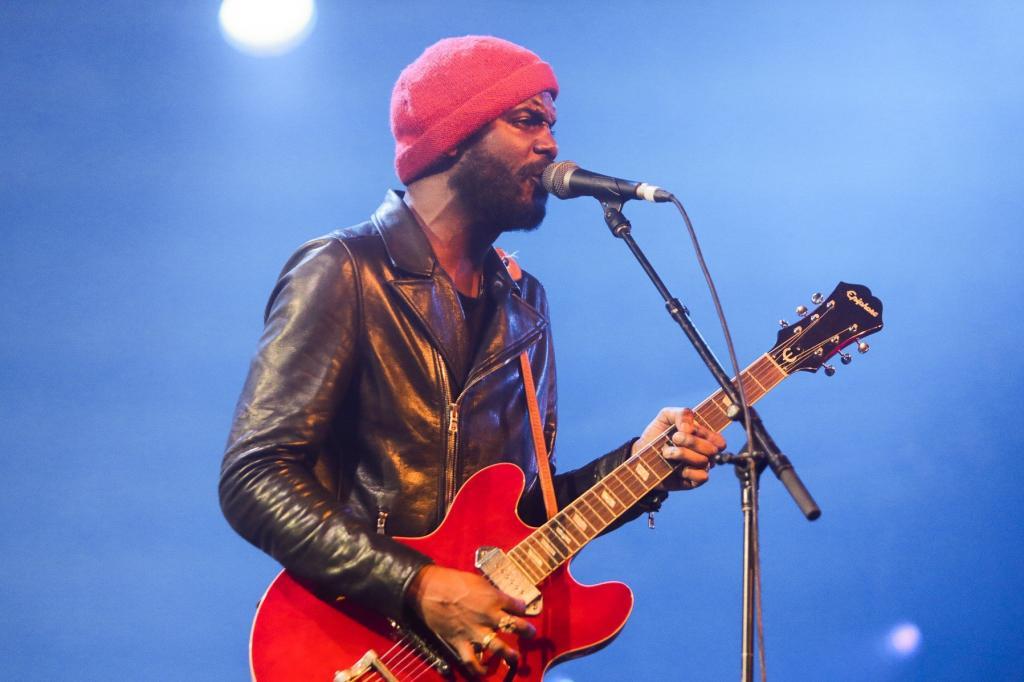 There are many surprises each year at Bluesfest but why not through an icon of the punk scene into the line up and see how it pans out. Iggy Pop "The Godfather of Punk" tore the Crossroads Stage apart on Good Friday like only he can. Still at his age of 72 he can outrageously and unpredictably put on a show that no other artist can come close to matching. He left many who never seen him live wanting more of his hits including "Lust For Life," "I Wanna Be Your Dog," "Candy," "Passenger," and from beginning to end his was the biggest highlight to the day. His interaction and acrobatic antics were never dull. I guess you could say his live show is a real-life punk doco all put together in a 90-minute set. Well worth any admission fee.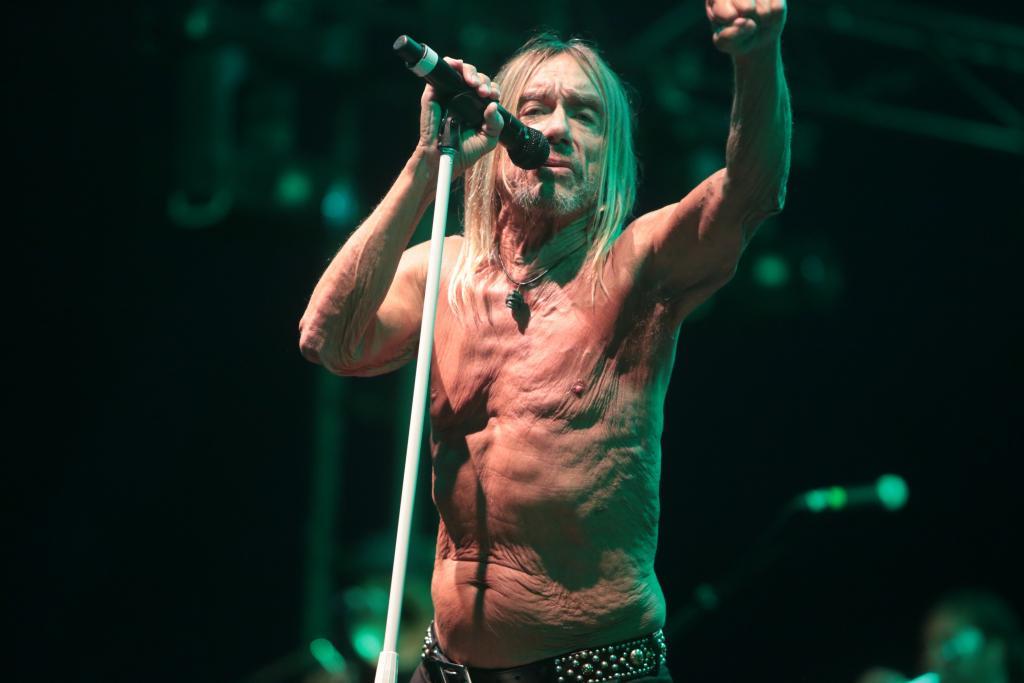 DAY 3
Saturday was a very busy one racing from tent to tent through the mud and occasional shower, but man was it fun.
Local duo Little Georgia made up of Ashleigh Mannix and Justin Carter opened the Mojo Stage playing their live music is what they live for. They have a softer side and then get deep, and dirty and at times come out the other end battered and bruised just the way they like it. They play hard at every gig either internationally or at home in Australia. It nice to sit back as they grind out another track off thief first studio album All the While have a cold beer on a sunny day fits perfectly.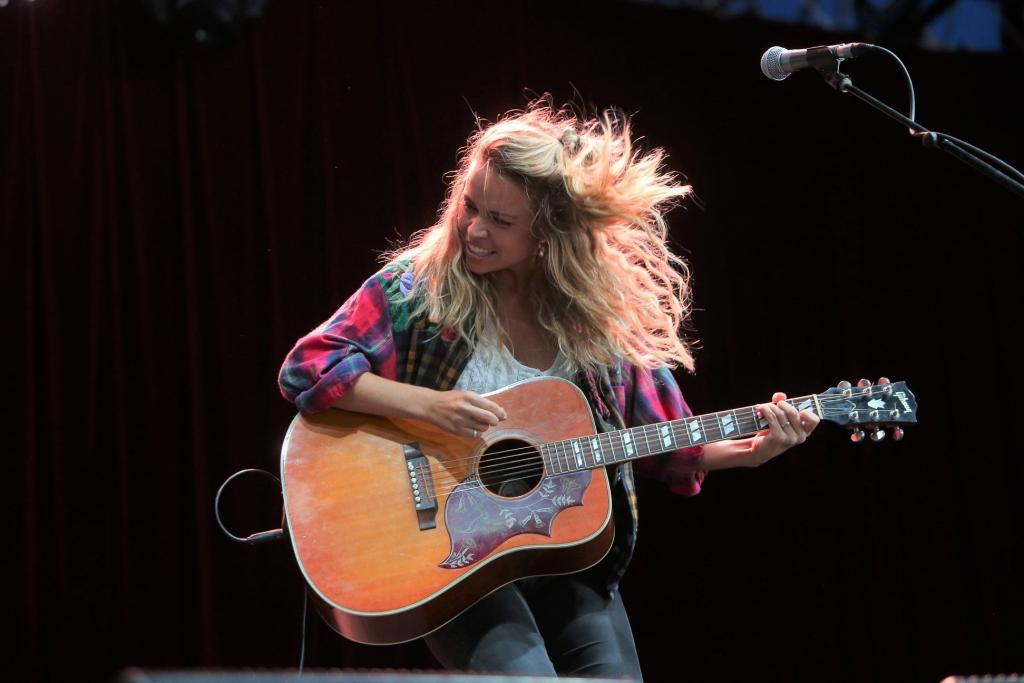 Keb' Mo' the man who gave us hits like "Life is Beautiful," "Am I Wrong," and "Move," played a solo show today, with his friendly groove, warm humour, and down-home Delta Country Blues style. He played on his own and like his music he stands alone on any stage and can still do the right thing and do it well.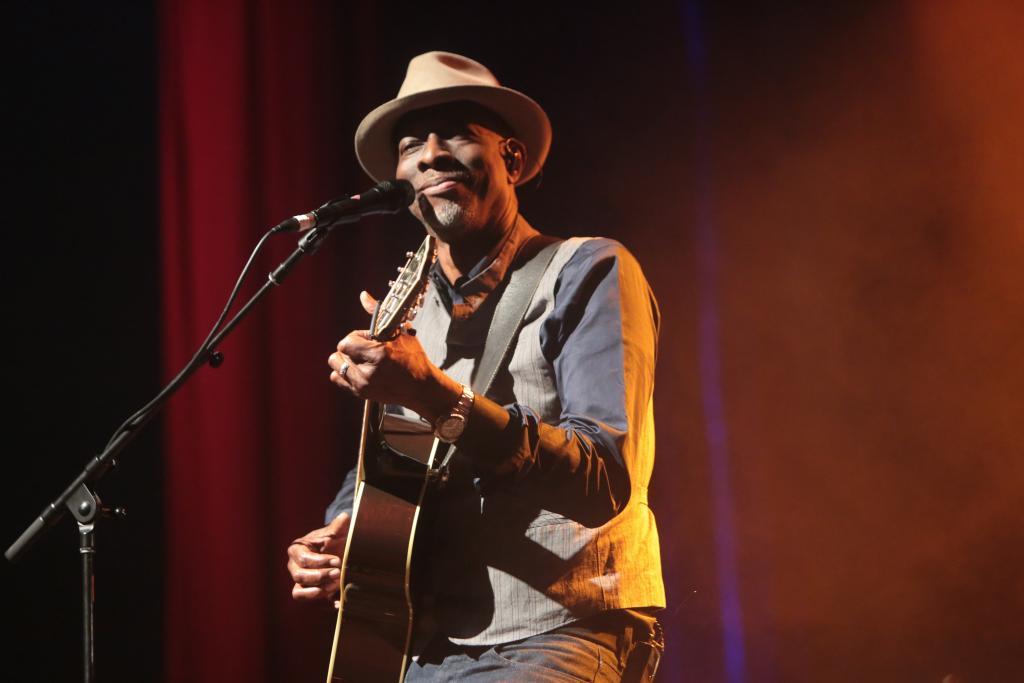 Little Steven And The Disciples Of Soul fronted by the Actor, E Street Band Guitarist, Producer and Activist, Steven Van Zandt played an amazing show focusing of their newly released album Soulfire. They also played a history of great music touching on artists including Petty, Springsteen, Southside Johnny and many others. The live version of this new album is brilliant as Steven guides his tight group of Disciples throughout show the way a live show should be. Great backing vocals, horn section were brilliant, and all the other pieces fell into place. We all look forward to a return one day and hopefully soon.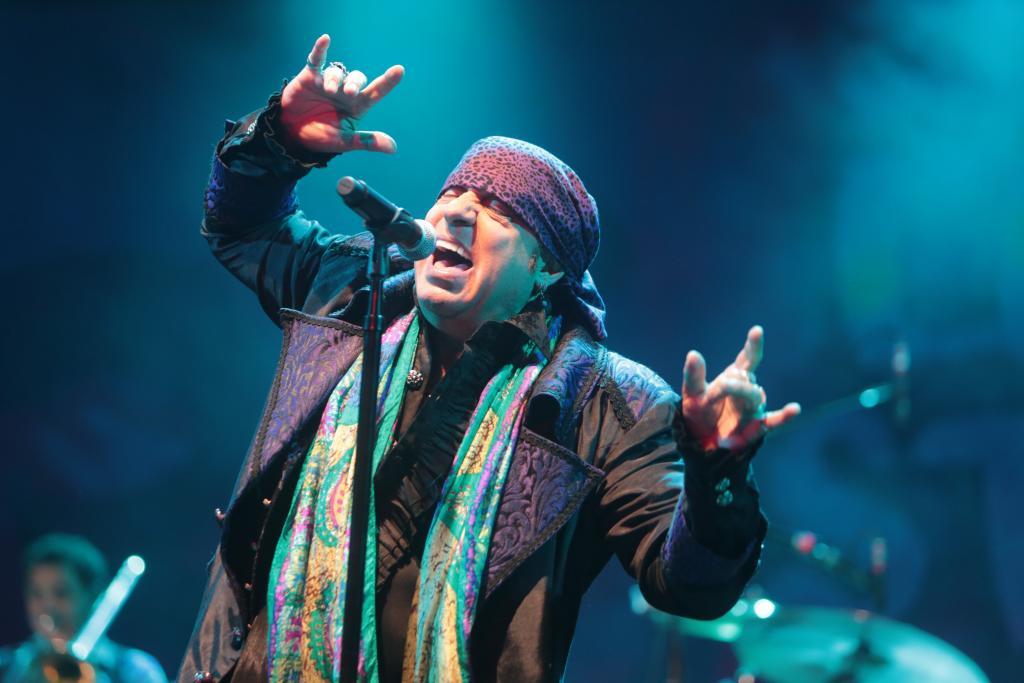 Lukas Nelson and Promise of the Real returned this year to screams of happiness as they played old material, classic covers and tastes of new stuff from their soon to be released album Turn Off The News Build A Garden. They have been hard working as of late with Lukas, Corey, Anthony, Tato and Logan touring and doing a few shows with their uncle Neil Young in a few weeks in Europe. They will also be opening for The Who next month. Busy is what they do, and they never disappoint. They played two sold out shows prior to Bluesfest Lukas and POTR commanding the Bluesfest Stage once again with some jaw dropping music, huge jumps, Texas Blues and by the way Lukas is still trying to Forget About Georgia. Buy their new album and all the old ones because good music gets better with age and play it loud!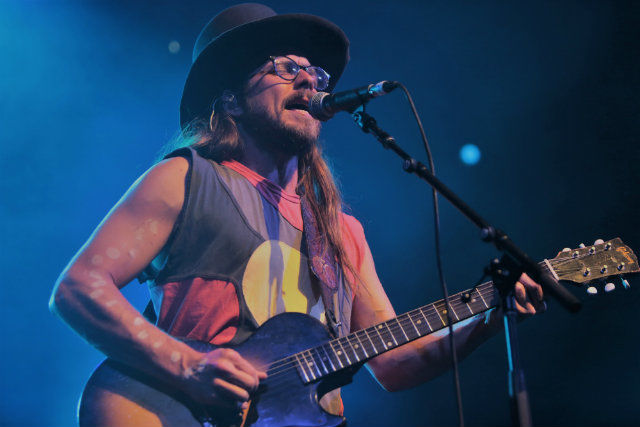 Ben Harper and the Innocent Criminals returned as Bluesfest Family Royalty.  Harper's skills on slide guitar while his band kept up gave us another great memory just how soulful and good his music still is. He always collaborates with different people and made a special appearance with Australia's own sweetheart Kasey Chambers during her set. She's a rare gem of an entertainer we call our own. Harper and Chambers have graced the Bluesfest stages numerous times and making this 30th Anniversary a special one for all music fans.
Guitar Master and Australian born Tommy Emmanuel returned home to lend his talent and give Bluesfest fans a show to be seen. He plays with ease and changes his style throughout the show. His classical style is mixed in with the blues and he needs no back up he pulls out licks with such stylish rhythm of his beloved instrument. As I watch him play, he plays to the audience and not to himself, his smile says it all and his guitar does all the talking.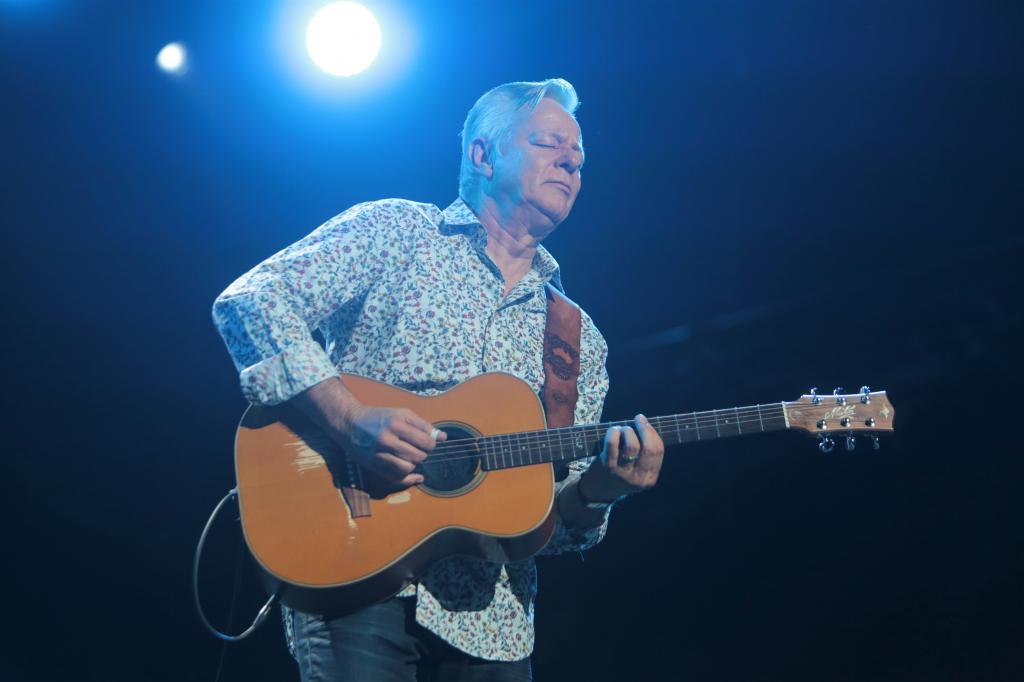 Other highlights for the day included the amazing Larkin Poe, true talent of duo The War and Treaty soulful sounds, and Vintage Trouble burning up the Mojo Stage.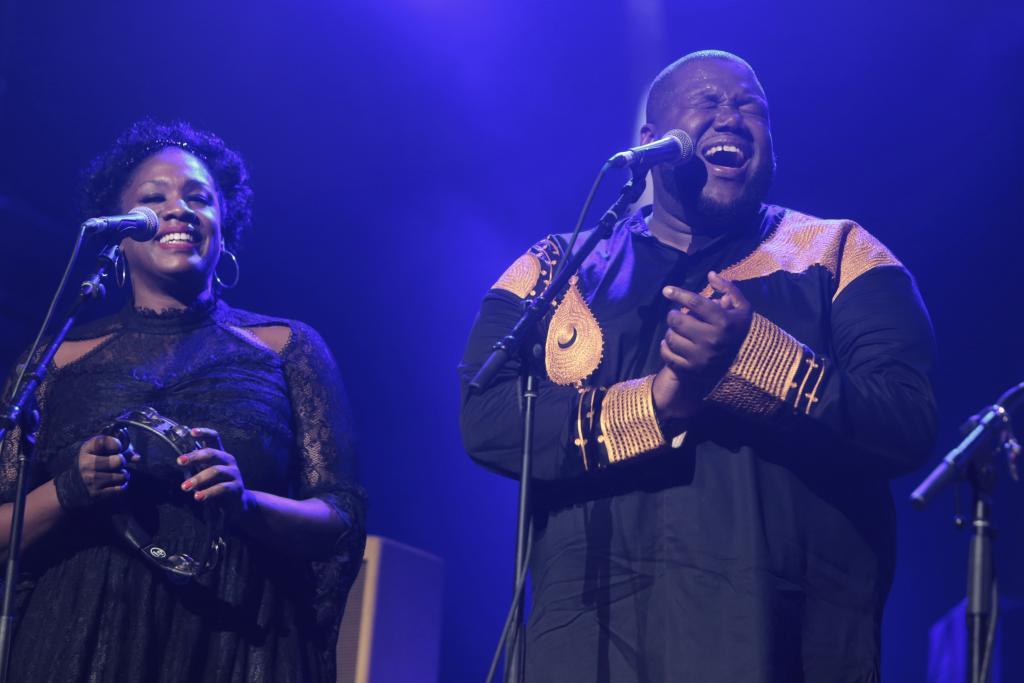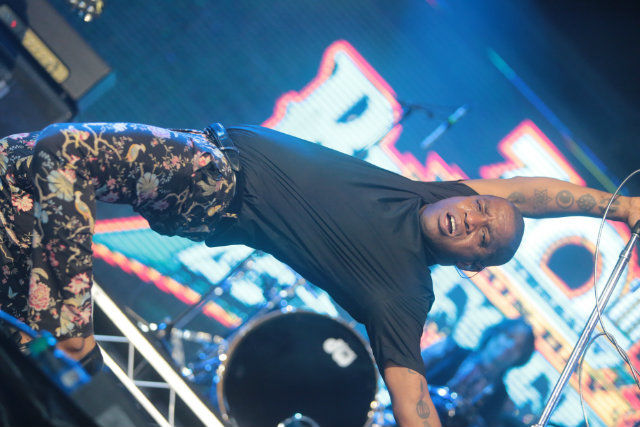 DAY 4
Sunday started with a true grit, no holds barred, rock and roll animal who has fronted some true rock bands with a light dip into the blues pool. The enigma Tex Perkins and The Fat Rubber Band jumped up on the Crossroads Stage to play their swampy blues thing that sounded dirty but with a clean finish. They took no rests between songs and sweated it out till the end. Perkins doesn't always play music for a pay check, he sometimes plays charity  shows to feed the homeless and love of the crowd and grind is what keeps him going with a sneaky bit of Johnny Cash thrown in for good measure.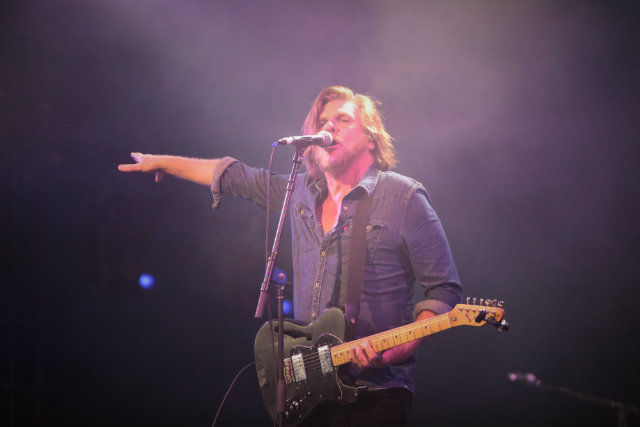 Nathaniel Rateliff & The Night Sweats put on one hell of show on the Mojo Stage with the right kind of groove the gets deep in his vintage blues. This band is soul baring and their live performance isn't just for listening to its an experience. They will pick you up at home and drop you in the middle of a wall rattling, sweaty, raw boned musical experience that is just below the surface of brilliance. Rateliff is one dude that sings it like it is and his just follows his lead.
The Marcus King Band and Lukas Nelson played another stellar set as expected, with both front men jumping up on stage later in the evening with surfer and conservationist and bloody great artist Jack Johnson.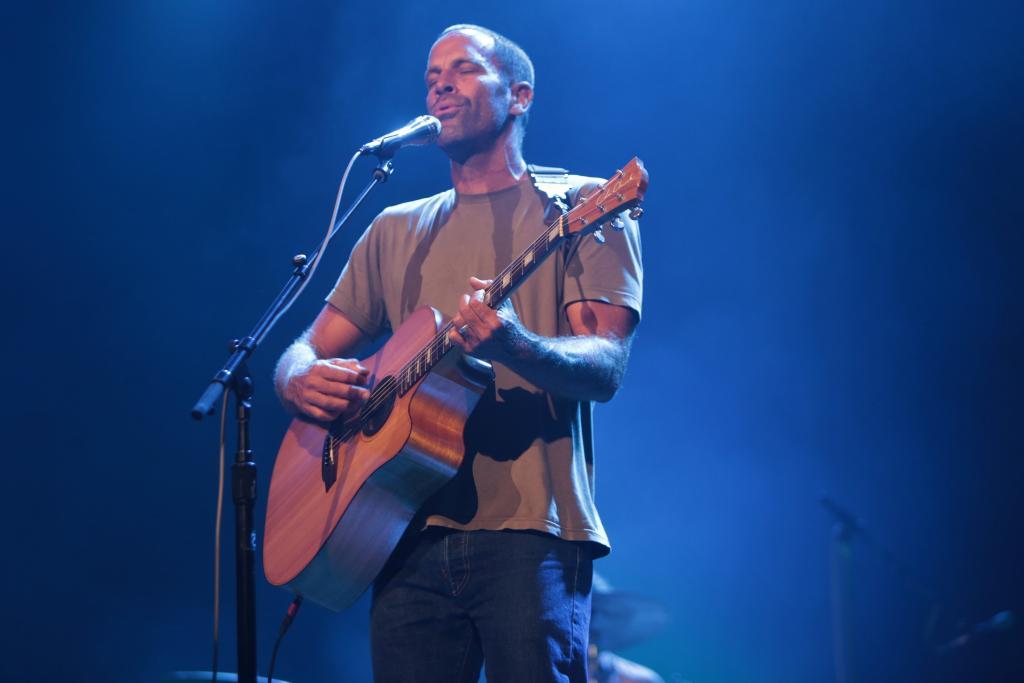 Shakey Graves from Austin Texas along with his one man show had an amazing performance today alone on the stage with a suitcase as a kick drum a Tambourine and guitar talent was all that was required. His unorthodox style of picking and slapping to get the sound and smashing the shit out of the fretboard to get the right amount of bass beat. He surprised me with his voice that has whispering softness and can change into a sweet drawl mixed in with his skills it a great package. He isn't your average blues/ folk artist as his skills are rather freakish, but I like it that way and no complaints from anyone at his live show, check him out you'll probably agree.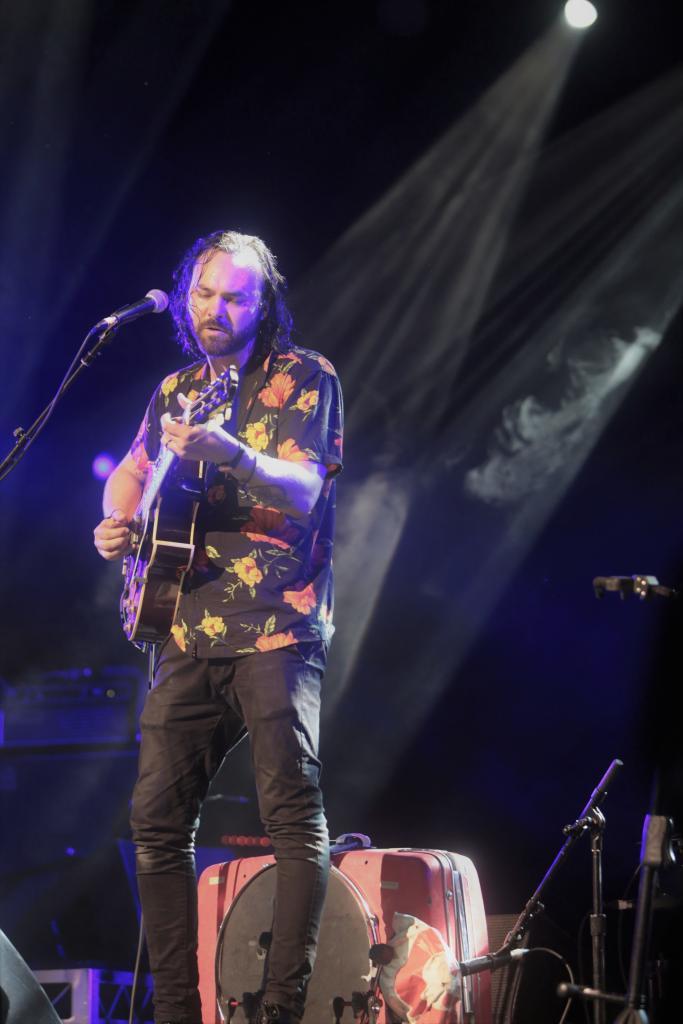 The Grandmaster of all Funk, Daddy of Psychedelic, chef of metaphorical groove buffet from the future Mr. George Clinton and the Funkadelic landed on the Crossroads Stage. A 2.5 hr celebration of a melange of Afrofuturistic styles is what we got. Clinton playing his last ever Australian tour went out in great proportions with over 17 band members putting on one hell of a show. Sure, they aren't a blues band as the festival has an array of but heck its funk. Wearing a silver spacesuit Clinton gets the crowd revved up with dancers, rappers, acrobatic moves and electricity levels off the charts. With organized chaos and changes back and forth the larger than life Grandmaster conducts it all masterfully. The crowd is forever a part of the show and the changes from gospel, hip hop, and all sorts of funkiness goes off. The music and showmanship that Clinton gave us will live on. Even though he may not return to perform funk will live on forever.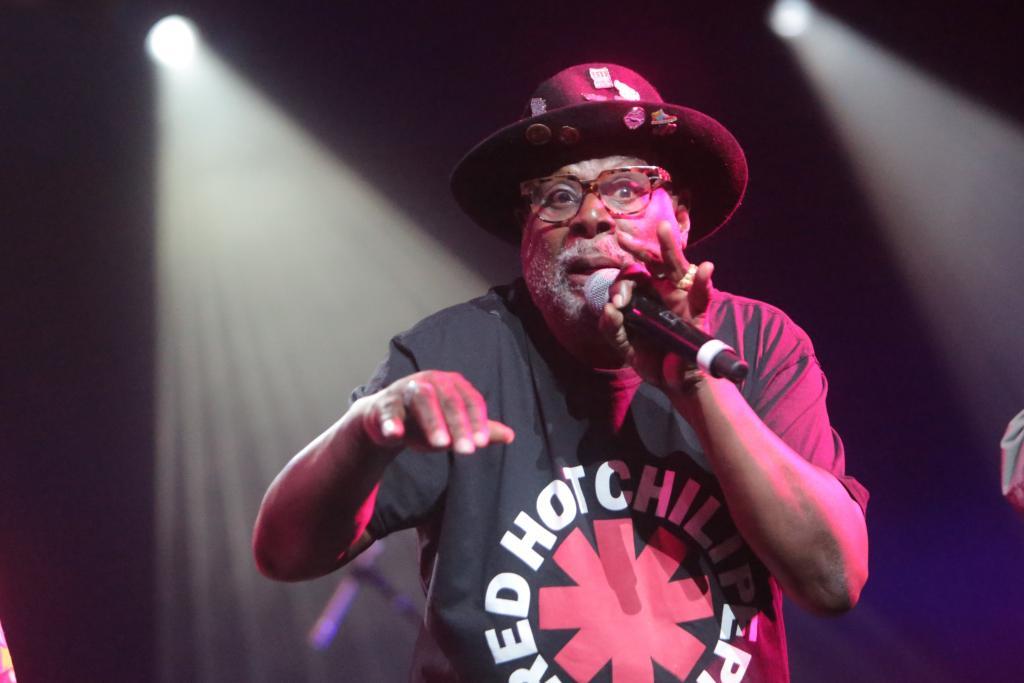 Day 5
The California Honeydrops from Oakland California lead by front man Lech Wierzynski played another deeply tight set with the only complaint the crowd demanded more. The bands pulls influences from the Delta Blues, New Orleans sounds, Bay Area R& B and psychedelic grooves. Wyszynski's energy pulls the crowd in close and consistently gets everyone to sing a long and the atmosphere is priceless, well done boys a band worth seeing and listening to.
The angelic bluegrass trio I'm With Her in their matching yellow coveralls played a great show today harmonies and bluegrass music done the right way.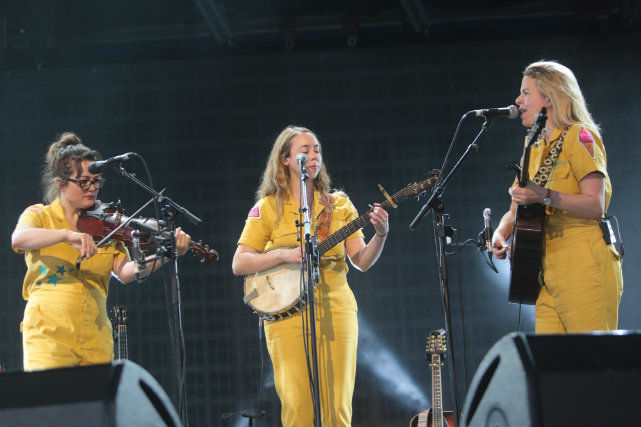 International Artist and Australian born songstress Julia Stone played a special set of her hits and new material that was well received a truly memorable encounter of getting the sounds just right.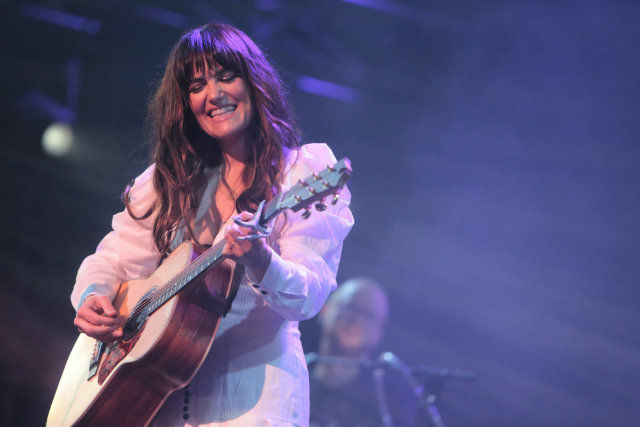 Jack White and his band The Saboteurs made the trip from Nashville to close out the last day of the festival. Playing to a huge crowd White along with fellow band members Brendan Benson, Jack Lawrence, and Patrick Keeler, they played their style of music unlike what Whites fans are used to. Benson took lead on most of the songs with a good flow to the rhythm and energy throughout the set. Heavy gritty guitar riffs were prominent throughout. The band enjoyed themselves and their newly named group. They were worth the wait after a long 5 days.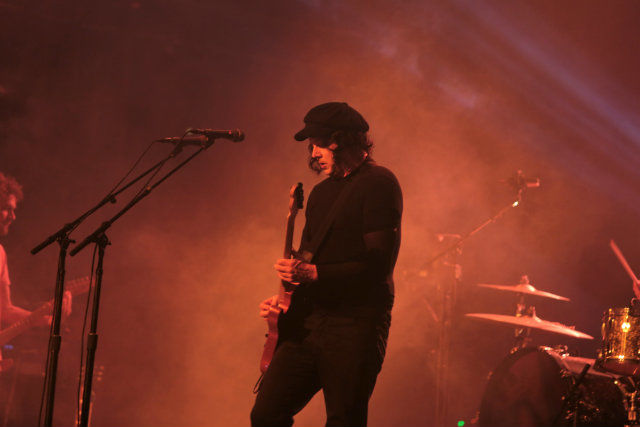 Now with The Byron Bay Bluesfest 30th Anniversary all done and dusted with a fantastic line up as always. If it costs a whole week rent to buy a ticket for Bluesfest 2020 next year do it!! You will not be disappointed.
The lovers of the blues, staff, volunteers, and artists that come together to create these 5 days of this award winning festival. Thank you Peter Noble. Bring on Byron Bay Bluesfest 2020!
*All images with the exception of the Byron Bay Bluesfest graphics © Chris Dornan