On their self-titled 2017 debut album, the boundary-breaking Memphis combo Southern Avenue sparked a one-band musical revolution, embodying an effortlessly organic soul/blues/R&B fusion that reflects the band members' diverse roots as well as their deep commitment to their chosen style. On their second album, Keep On, set for release on May 10th, 2019 via Concord Records, the dynamic outfit expands its gritty vision to embrace new musical challenges and a more expansive creative vision.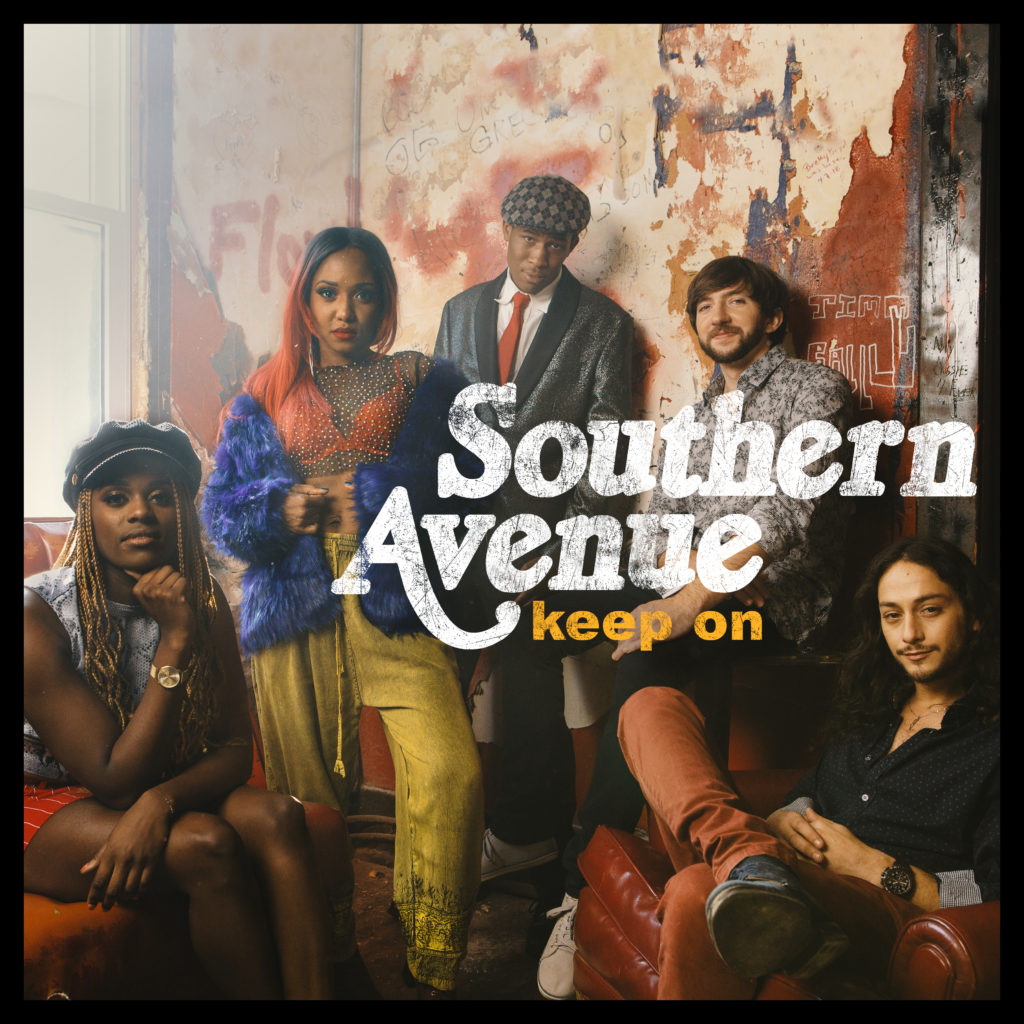 At the center of the band are sisters Tierinii Jackson and Tikyra Jackson, the vocalist and the drummer (and backing vocalist).  The band is rounded out by Israeli native Ori Naftaly and keyboardist Jeremy Powell, an early alumnus of Stax Records' renowned music academy.
Keep On brilliantly captures Southern Avenue's combustible chemistry. The album was recorded with producer Johnny Black (Jessie J, Daughtry, Estelle) at Memphis' legendary Sam Phillips Recording, and includes guest appearances by seminal Stax Records artist William Bell, noted Memphis musician Gage Markey (who serves as guest bassist on most of the album) and a horn section comprised of Art Edmaiston (JJ Grey & Mofro, Gregg Allman) and Marc Franklin (The Bo-Keys, Gregg Allman).
"Making this album was an interesting journey," Ori says of Keep On. "Our first album was recorded very fast and released very fast. With this one, we spent a long time planning, and we knew how we wanted it sound. For me, it's a big progression from the first album."  "The experience was completely different from making the first one," adds Tierinii. "We learned a lot about each other and a lot about the band."
"We're Gonna Make It," is one of those songs where the soul of Southern Avenue comes out in full force. The gospel choir harmonies of the Jackson sisters are enthralling while projecting their message of peace and understanding over smoldering blues. Naftaly's subdued, sexy guitar work and the addition of a stellar horn section help build a foundation from which the lofty vocals of Tierinii are launched. The song is hope on a record.
"'We're Gonna Make It,' is about unity among a group of people who may feel outlawed," Naftaly told us. "With this song we really wanted to create a safe haven. A community of survivors, of acceptance and of love. When people listen to this song we hope that it puts them in a healthy head space to grow and embrace who they are without the influences of judgmental people."

Southern Avenue is currently on tour and fans can catch them this month at Stomp the Blues Out of Homelessness in Springfield, Missouri, the Doheny Blues Festival in Dana Point, California and Summer Camp Music Festival in Chillicothe, Illinois before they jet across the pond for a European tour taking them to the UK, Spain, Poland, Germany, the Netherlands, and Switzerland until mid-June.
Without further ado, we're proud to bring you the World Premiere of "We're Gonna Make It," from Keep On.
*Feature image David McClister