Jazz Fest is celebrating its 50th anniversary in New Orleans and on tour, in support of his new album Out of the Blues, Boz Scaggs stopped by to close day three in the Blues Tent.
The Blues Tent, one of many stages at The New Orleans Jazz and Heritage Festival was jam packed. Spilling outside, folks were gathered to get a peek or have a listen to this legendary performer. Scaggs played for almost an hour and a half, playing old and new, his recognizable voice sounding as strong as ever. The one thing that stood out was there were fans young and old. Boz played a great set that did not disappoint.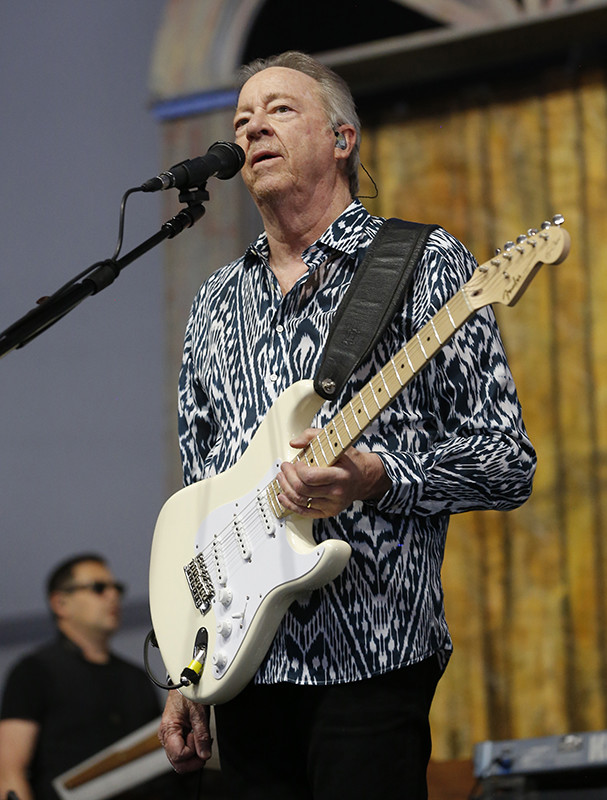 Scaggs started with "Jojo," and kept it rolling with a couple older tunes before playing a couple from his new album. "Lowdown," to "Loan Me a Dime," had fans glued to the tent. Not many people left to beat traffic. Scaggs finished the show with a couple encores to a standing ovation. "You're a rough crowd," he said, before introducing his band.
This act will be hard to beat in the later days of the festival. Catch Boz on tour and get the new album at his official website.
*All images by Rick Scuteri