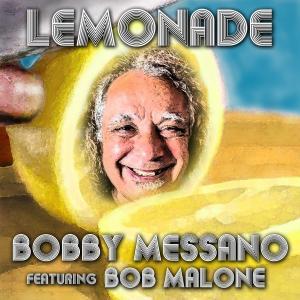 The ninth studio album from storied guitarist and contemporary bluesman Bobby Messano will be released Friday, July 12th in stores via Fishhead Records. It can be pre-ordered here. Entitled LEMONADE, the album was inspired by trying to balance personal relationships in a complicated, ever-changing industry.
Messano has played on records by Clarence Clemmons, Franke & The Knockouts, Joe Lynn Turner and STARZ to name just a few. But Bobby joined forces with Bob Malone (John Fogerty), Doug Belote (Eric Clapton), and Carl Dufrene, Jr. (North Mississippi Allstars) to create LEMONADE.
Bobby describes the album and experience of making it far better than we ever could.
"Every artist thinks that the newest CD they put out is the best they've ever done," Messano says. "I will be accused yet again for that same take on the sweat and tears we put into our songs. LEMONADE was a project done almost under duress. And the results are deep, heartfelt, and well, full of panic. Joe Baby Michaels put together a KICK ASS (or BAD ASS band) and we recorded it at the most magical and legendary studio I've ever worked in, Dockside. I had the honor to co-write with one of the best singer/songwriters I have ever worked with, Meredith Reed, who helped me transform my feelings to words. This CD is filled with topics close to my heart including the haunting 'A Thursday In June,' a song prime for the days we live in and the 'Me Too' movement. Now, back to the accusation; LEMONADE is the best CD I have ever done with the best musicians I have ever had the pleasure to work with, Bob Malone, Doug Belote and Carl Dufrene Jr. So there!"
With a deferential nod to "A Thursday in June," we're proud to bring you all the opportunity to stream LEMONADE, in its entirety, before you can buy it. It doesn't get more "KICK ASS" than that.
*Art courtesy of Tragic Hero Music Group