George Thorogood was in rockin' form for his June 23rd performance at Ravinia.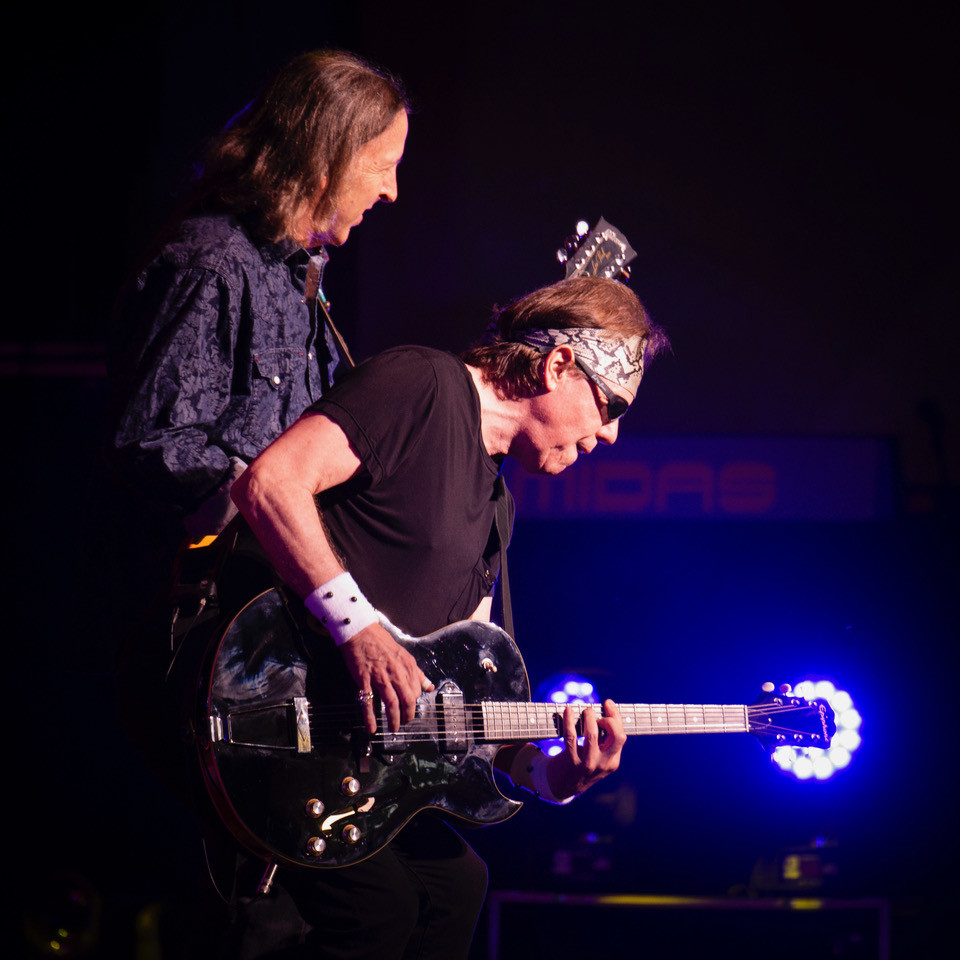 The Ravinia Music Festival located in Highland Park, Illinois (23 miles north of Chicago), is the oldest outdoor music festival in the United States. Outdoor concerts and performances are held every summer from June to September. George played in The Pavilion, a 3,400-seat roofed building. Spirits were high in the 36 acre park as people braved out the rain picnicking in the grass with their umbrellas. At 7pm, he opened with "Rock Party."
For a man about to turn 70 he performs like a 30 year old. He has the energy of a King Cobra: extremely fast and agile, focused, precise, and intense. This energy came across in his second song, "Who Do You Love," and remained throughout the show. He followed with "Shot Down" and "Night Time." His fifth song "I Drink Alone," put the hook, line, and sinker into the audience. He played the opening guitar riff, paused, and the band joined.
One of the most unique and creative parts of the show was at the beginning of "One Bourbon, One Scotch, One Beer." He played the song solo for a minute while a purple stage light shined through his blue eyes. The audience went nuts. After "One Bourbon, One Scotch, One Beer," he played "You Talk Too Much" and "Haircut."
Throughout "Gear Jammer," George was laser-focused. He needed to be, as this was his first slide guitar song. With a mesmerizing left-handed pinky slide, "Bad to the Bone" erupted and the audience started dancing. Most of the audience started singing along. George originally wrote "Bad to the Bone" for Muddy Waters but Mud declined. He was going to then give the song to Bo Diddley, but Bo didn't have a record deal at the time.
What's fascinating is after "Bad to the Bone", he pranced and danced around the stage without a guitar singing "Twenty Dollar Gig." You have to respect that. "Move It on Over" kicked it up another level and the audience's adrenaline reached its peak. He finished with "Born To Be Bad."
As intense as George's music is, he is always smiling, laughing, and cracking jokes. His vocals, guitar playing, and stage presence are as good as ever. Throughout the show he went to different sides of the stage with his guitar and raised his hands. The audience loved this and gave him love.
A George Thorogood concert is a very positive and uplifting experience. George is a very important link to The Blues because through him you hear Hound Dog Taylor, John Lee Hooker, and Chuck Berry. He borrowed from The Blues and made it his own.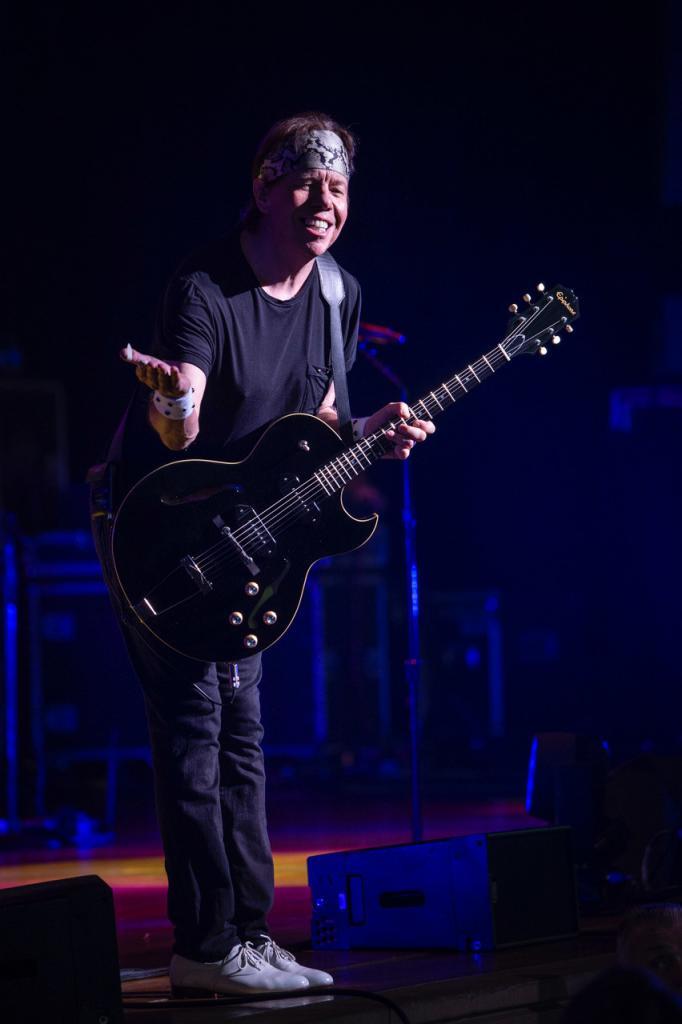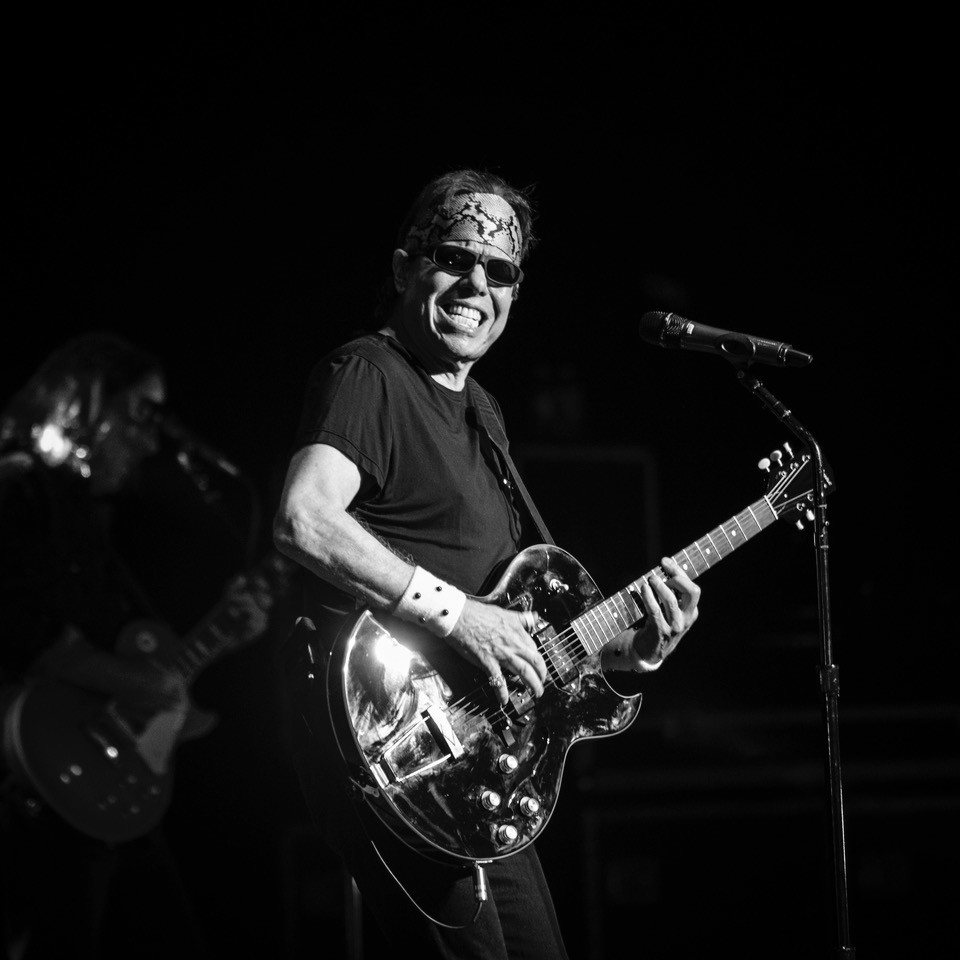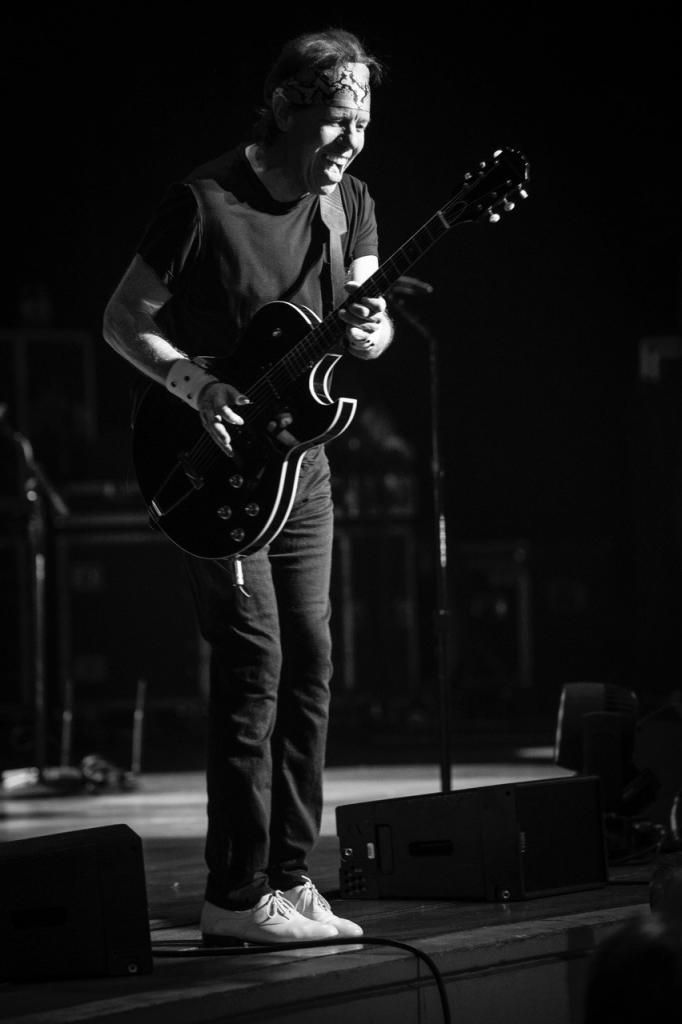 *Feature image Ravinia Festival/Russell Jenkins