Since the early '90s, Janiva Magness has built an impressive career in American roots music, brick by hard-earned brick. She has traveled millions of miles, sung on thousands of club and festival stages, and made a string of recordings that have earned accolades and awards. Today, her albums rise to the top of Billboard's Roots music charts and the apex of the Americana and Blues radio charts.
A 28-time Blues Music Award nominee, Magness has won seven awards, including Song of the Year, Contemporary Female Artist of the Year, and the highly coveted B.B. King Entertainer of the Year. The powerhouse vocalist, in fact, is only one of two women ever to garner this honor in the BMA's 40 years — the other is the legendary Koko Taylor, long known as the "Queen of the Blues."
Magness' music success, however, stands as just one facet of her miraculous, nearly unbelievable, life-story. In her new memoir, Weeds Like Us (June 25, 2019 from Fathead), readers will discover the many difficult battles Magness had to fight before her music career blossomed. She talks about how she lost both parents to suicide as a child and was placed in a dozen foster homes. How her childhood traversed violence, bullying, incest, addiction and alcoholism, rape, clinical depression, and the death of her parents. "By the time I was a 14-year-old runaway," Magness admits, "I felt in many ways not only a prisoner of my past, but hypnotized by it."
Her road to becoming a blues star was neither an easy nor a short one. As she reveals in her book, Magness was a house painter and a hotel maid, a limo driver and a bookkeeper. She worked at a Dairy Queen and as a night manager at a health food store. She even writes about interning "as a juvenile probation officer when I was shooting dope and living with a violent sociopath who sold drugs."
An inspiring story, Weeds Like Us articulates how Magness survived beyond her own understanding and has come out the other side to a life truly worth living. Encouraged by her final foster mother and moved by a galvanizing performance by the legendary bluesman Otis Rush, she found stability and salvation — and, ultimately, triumph — in music. Her traumatic experiences have served not only her music, but also the cathartic telling of her poignant story in print.
Chapter Excerpt:
OTIS RUSH
I stood at the back of the bar, shaking. Not long into his set, I began to cry uncontrollably from all the strange and unfamiliar emotions that were unleashed in me by his performance. I didn't understand or know where it came from, but my guts were churning. His music sliced through all my protective armor and laid me bare. I was glad it was dark inside that club and glad I was alone because I was melting down in public and wasn't sure I could put myself back together again.

For a brief window in time, I started to feel like maybe I belonged somewhere. That was another new and strange sensation for me. When you rage through life like I had, no place feels right. There is no comfort zone. My idea of existence at the time was to kill time and plan a way to end my life. Like my mother had done. I believed she was finally at peace somewhere in the cosmos. I told myself often, if I were dead, my pain would die, too.

As I stood at the back of that smelly bar watching Otis [Rush] and his band, a wave of unfamiliar feelings coursed through me. Pain I had pushed down for as long as I could remember. I wasn't sure what any of it meant, but I am not exaggerating when I say the sensation scared the hell out of me. It was so unfamiliar. And with the fear came a foreign and intoxicating feeling that I wasn't alone in the world. Maybe it was part two of the Harold and Maude epiphany. The first part was that glimmer of light in the movie theatre that got me to start thinking maybe I wasn't such a bad person after all. And now Otis and his gut-searing music that seemed to suggest maybe there's something in this world that I actually can connect to….

Seeing Otis was as if I had been flailing around in the middle of the ocean and drowning when suddenly a life raft appeared and magically rescued me. I scrambled aboard, but there would be plenty more treacherous waters to navigate before I could ever find dry land.
Today Magness speaks freely regarding her early life experiences and the influence music has had for her. An especially powerful recollection concerns the time she unexpectedly crossed paths with a foster parent who began to actually change her life. This act of love and support epitomizes the power of positive resonance. It shows how these kinds of experiences can completely change the trajectory of another human being, and defining the difference between fate and destiny. For years, she says, "I resisted giving these experiences voice for most of my life but came to realize the benefits that it could bring to others."
As she writes in the Author's Notes for Weeds Like Us:
"I am compelled by the idea that in some way, my telling of these experiences might help someone else survive their own struggles with their lives and histories. Mental illness, major dysfunction, tragedy, and violence: I'm comforted if the telling helps someone else. I'm comforted, too, because the telling helps me make better sense of my own chaotic history."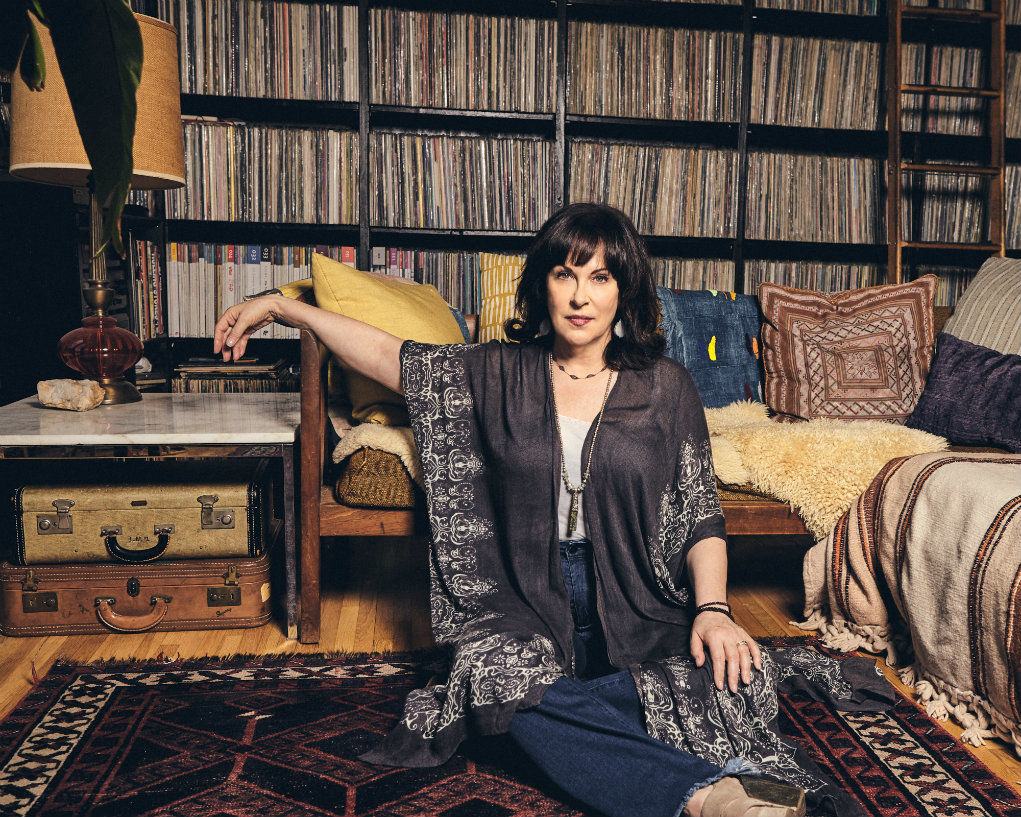 Weeds Like Us, however, represents the latest way that Magness has worked to help others. An alumni of foster care and a successful entrepreneur, Magness has served as a voice, advocate and mentor for at-risk youth since 2006. She has been a spokesperson for Casey Family Programs National Foster Care awareness campaigns as well as an Ambassador for both Foster Care Alumni of America and Child Welfare League of America.
Magness has traveled coast-to-coast as a featured speaker at many national events — from the American Academy of Pediatrics Conference to the City of Detroit's Reunification Day Celebration. She addressed the issues of at-risk youth to the Supreme Courts of the State of Mississippi and the State of Kentucky, sang the National Anthem at an Arizona Diamondbacks game with a choir of Foster Youth, and has been profiled by Linda Wertheimer's Weekend Edition on NPR. Magness is both honored and excited to keynote for this year's National PTA's 50th Anniversary Convention in Columbus, Ohio.
2019, a landmark year for Magness, continues to be a highly creative and productive time. In addition to the publication of Weeds Like Us, she will be releasing her 15th album, Change In The Weather, on September 13 with Blue E´lan Records. While the album showcases her immense musical talent, Weeds Like Us demonstrates why Magness says that "Blues is a lot more than my vocation. It's been my salvation."
*Feature image by Paul Moore