Giles Robson is one badass, harp blowin' son-of-a-gun. He was the the first and only British or European blues artist to appear on Chicago's legendary Alligator Records in its storied 47 year history.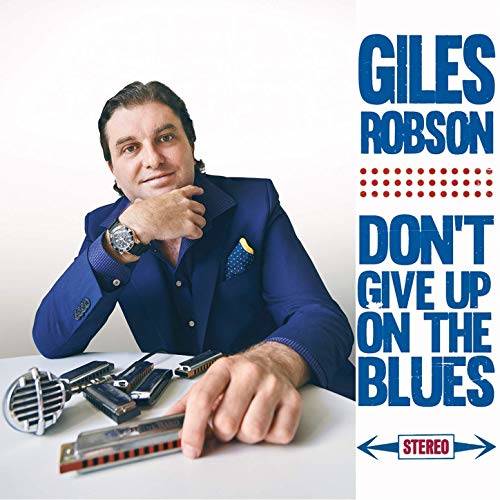 Robson was also part of the trio (along with Joe Louis Walker and Bruce Katz) to win the 2019 Blues Music Award (Acoustic Album of the Year) for Journeys to the Heart of the Blues.
On September 20, 2019 his latest project Don't Give Up On The Blues hits the streets via American Showplace Music.The lead track from that album is the raucous, overblown tune, "Land to Land."
This track shows why it's no accident that Robson is recognized by the blues music industry, media, and the public as both one of the world's greatest living blues harmonica players and a powerful singer. The song features a massive riff and a deep groove.
This is Robson's highly anticipated USA recording debut, and he is backed by the Bruce Katz Band, their playing showcasing why they are such a highly regarded unit. Check out Ray Hangen on drums; Antar Goodwin bass guitar; Katz on B3; and on guitar backing up Robson on that big riff and taking his own AMAZING solo – guitarist Aaron Lieberman.
Don't Give Up On The Blues is 12 tracks of the kind of music that keeps dance floors jumping and blues festivals packed. You can pre-order Don't Give Up On The Blues HERE.
In the meantime, crank "Land To Land" up loud. You're gonna love this!