The Alarm is currently on tour in the states celebrating their 40th anniversary and a new release titled Sigma. Headlining with Modern English and Jay Aston's Gene Love Jezebel supporting the tour, The Alarm delivered a supercharged powerful set. Mike Peters is the sole original member with James Stevenson on guitar and bass, Smiley Barnard on drums, wife Jules Jones Peters on keyboards, and original guitar tech Gareth Jones serving as the evening's master of ceremonies.
Starting the set with the opening track from Sigma, "Blood Red Viral Black" is a pounding, frenzied cut that launched the show at full tilt. And the energy didn't let up as they served up longtime favorites "The Stand," "Rescue Me," "Sold Me Down The River," "Strength," and "Rain in the Summertime."
Peters is a fantastic frontman. He leapt between three mics as he sang, blew the harmonica, and strummed his acoustic guitar with a force that matched his lyrics. Attacking an acoustic guitar as forcefully as any punk band is his signature. A kick drum upfront by the center mic for good measure, he would punctuate his anthems with mighty kicks. Along the way, Peters sang while walking amongst the fans further charging up the audience.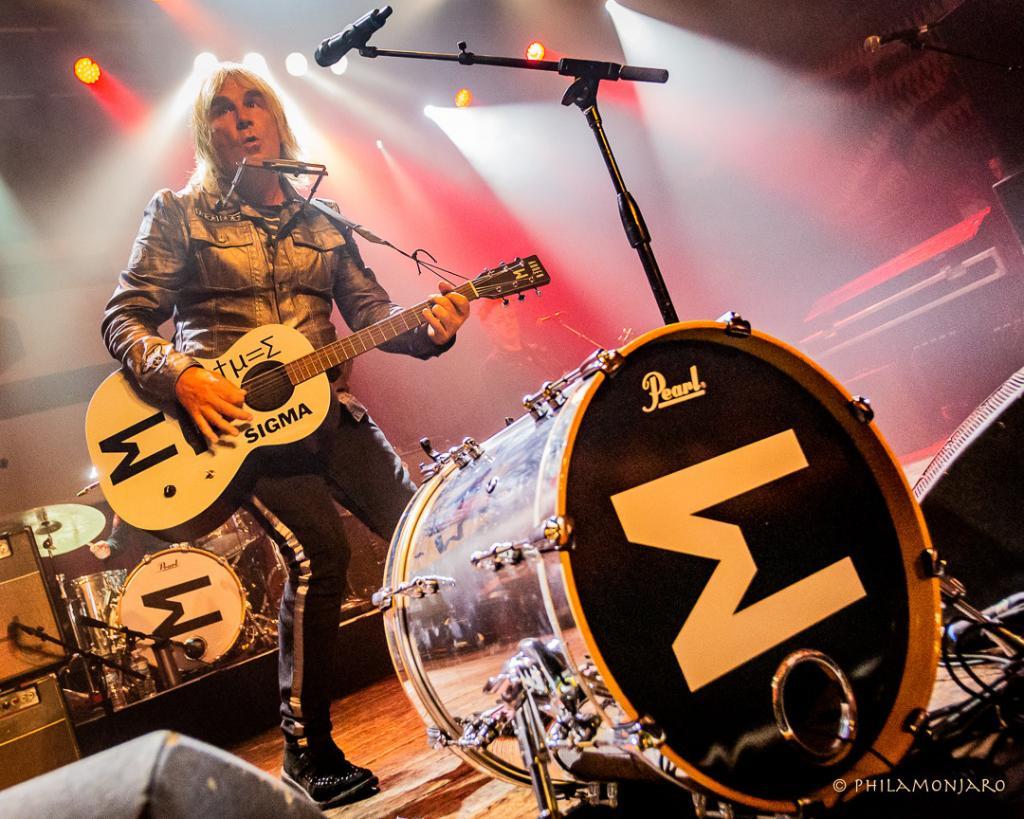 Introducing "Spirit of '76," Peters harkened his brief encounters as a young fan with The Sex Pistols and The Clash. Both events pivotal in helping him shape his sound, attitude, and message.
Tucked in the middle of the set was the only other new track, the reflective "Psalm," where Peters proclaims, "And I pray, pray, pray. Don't give up the fight. I'd rather die than surrender." A fitting confession, given his two bouts surviving cancer (Non-Hodgkin's Lymphoma and Chronic Lymphocytic Leukemia) as well as Jules' successful battle with breast cancer.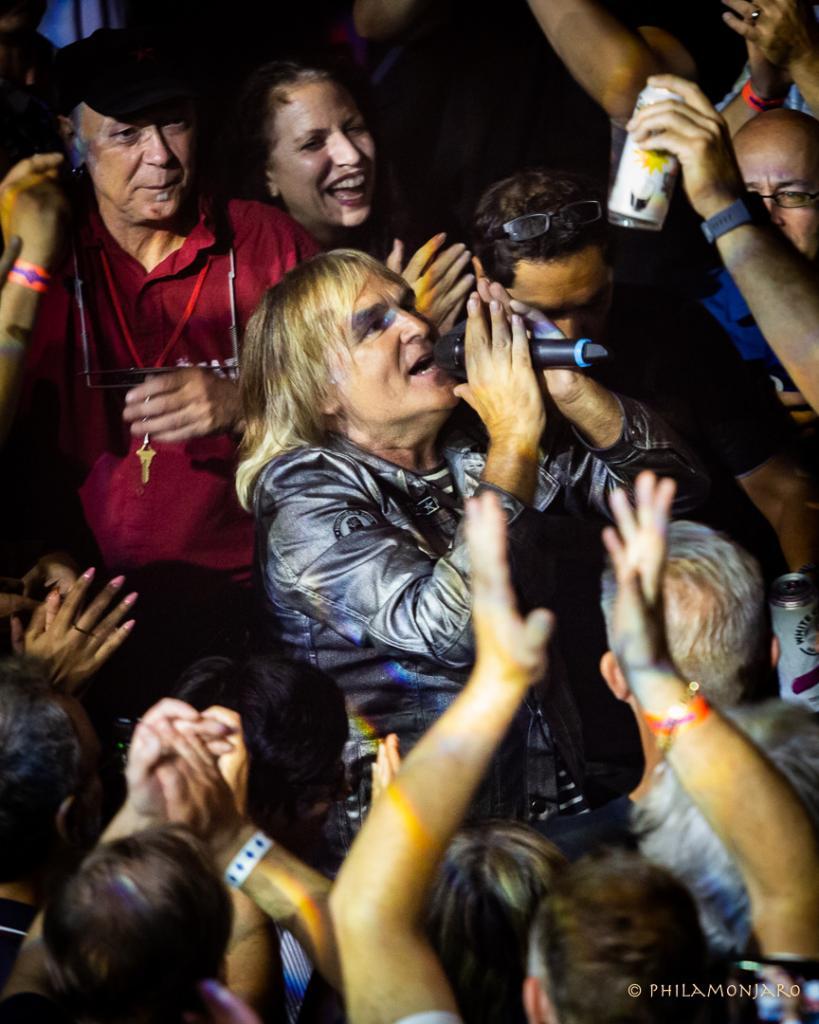 Peters' fight for life has had a more far-reaching impact than his inspiring story of survival. His fight manifested in the charitable organization he founded: Love Hope Strength Foundation, whose mission "is to save lives, one concert at a time," stating that they "believe that all people deserve quality cancer care, a marrow donor, and hope."
The show ended with a medley of "Marching On," "Where Were You Hiding When The Storm Broke," and "'68 Guns." Complete with confetti, Jules and Smiley stood abreast to the stage with Mike and James while Gareth sat in on bass and Peters' son plays drums making a celebratory  grande finale. This was a Peters family affair and fans loved it.
The tour wraps up in the States September 8th in Florida before returning to the U.K.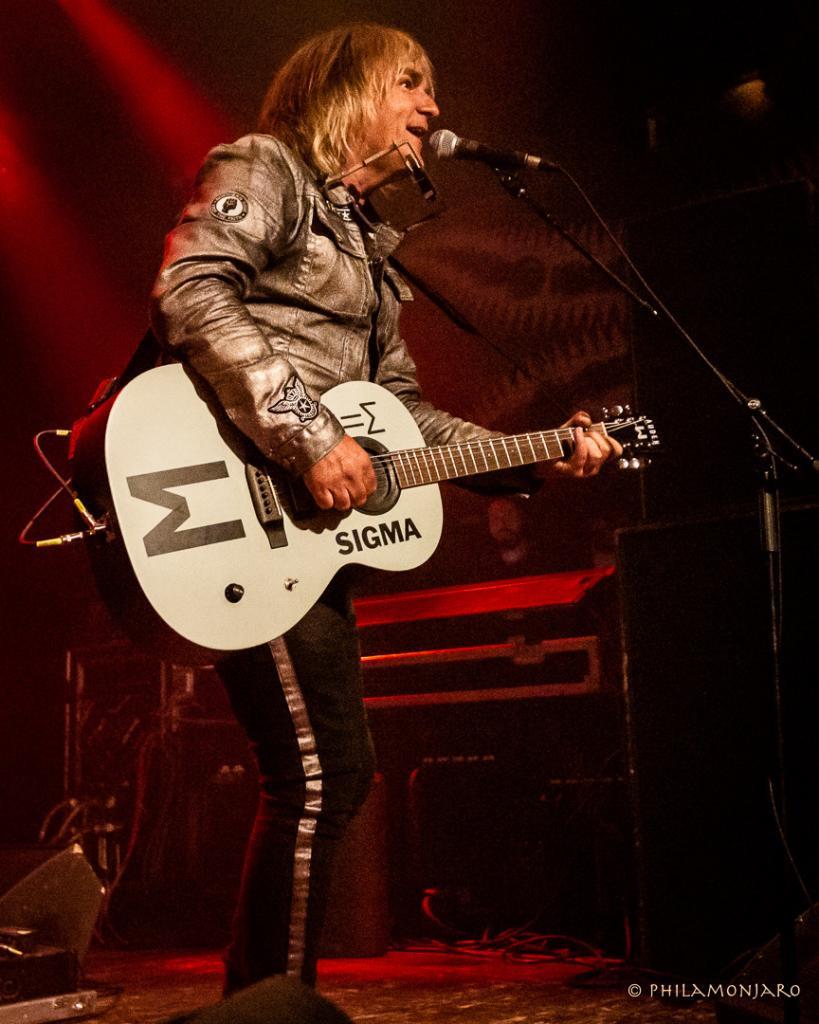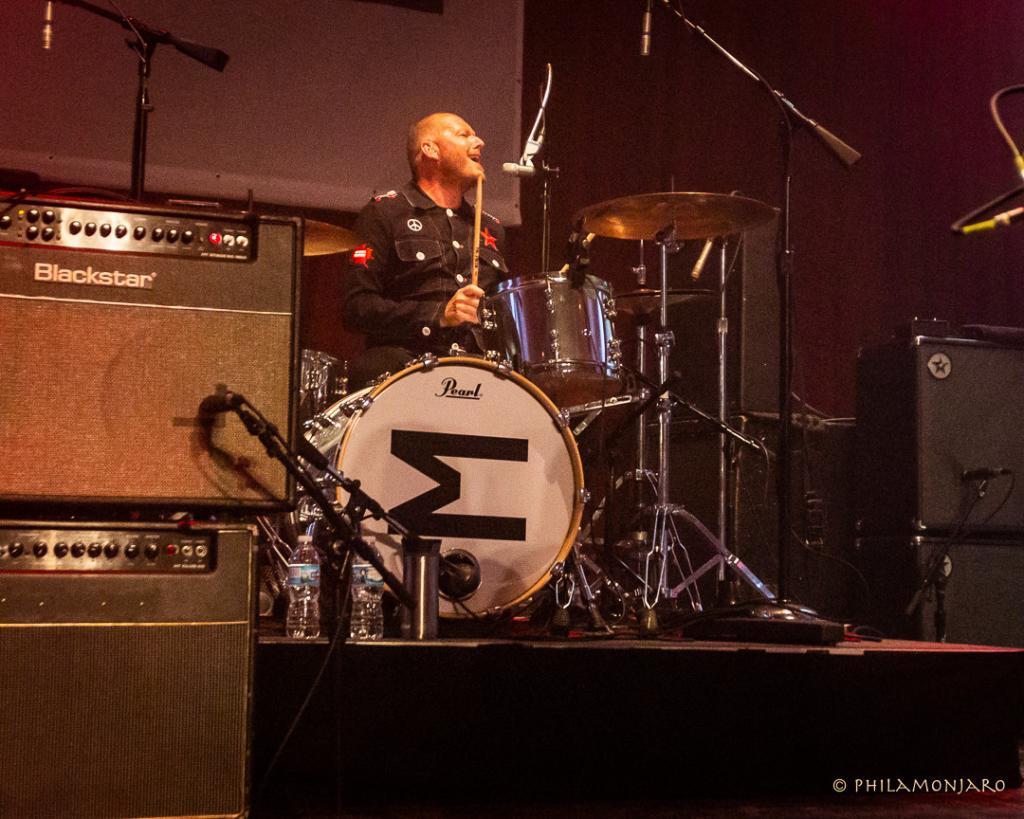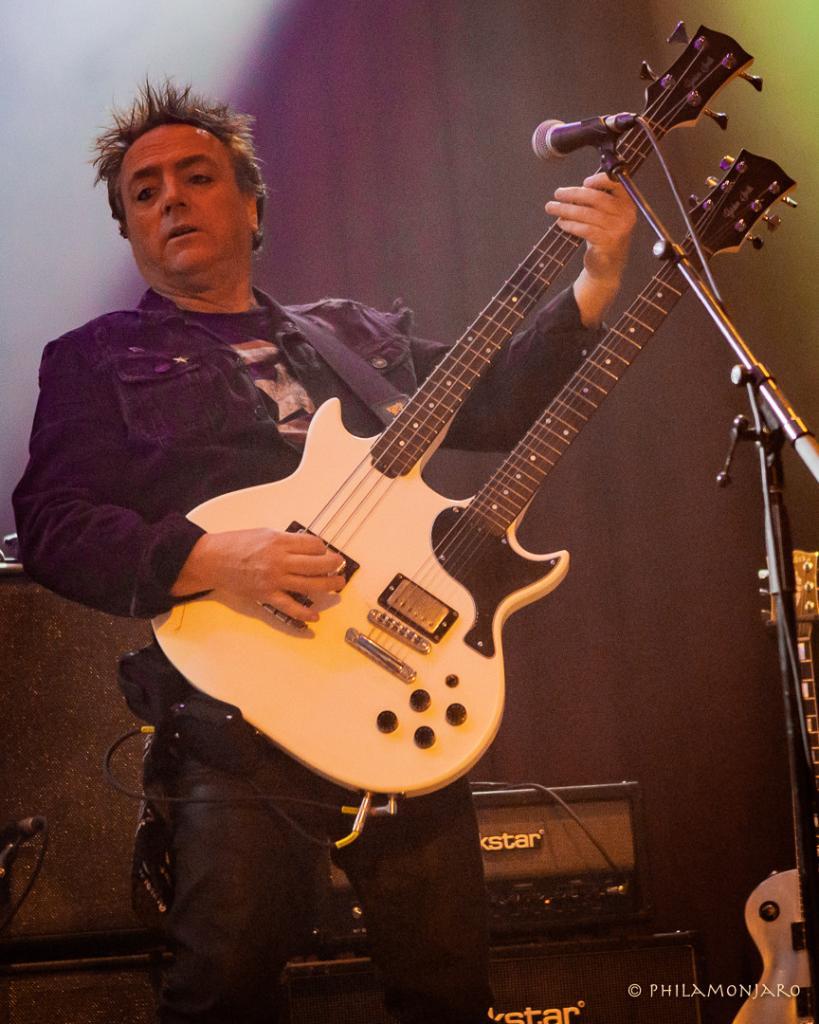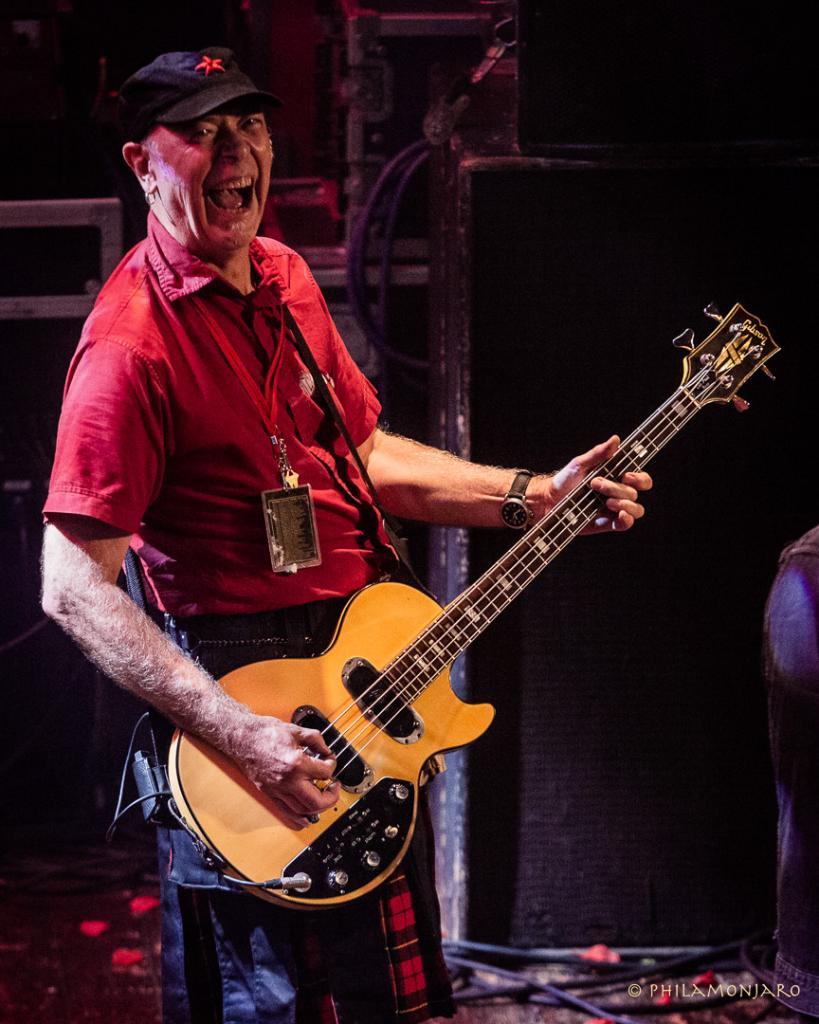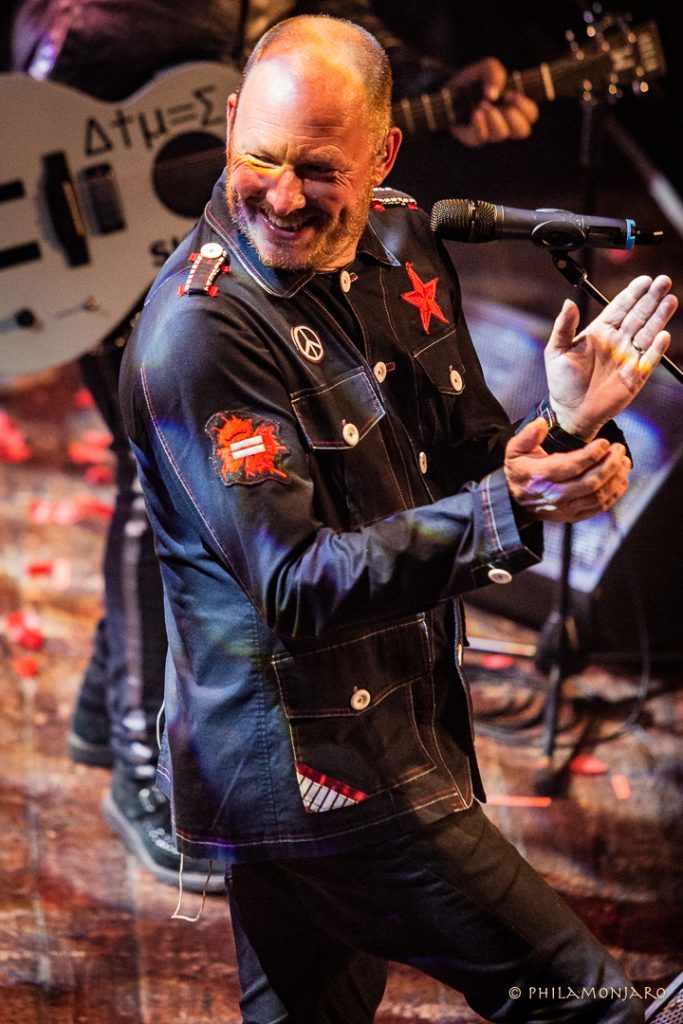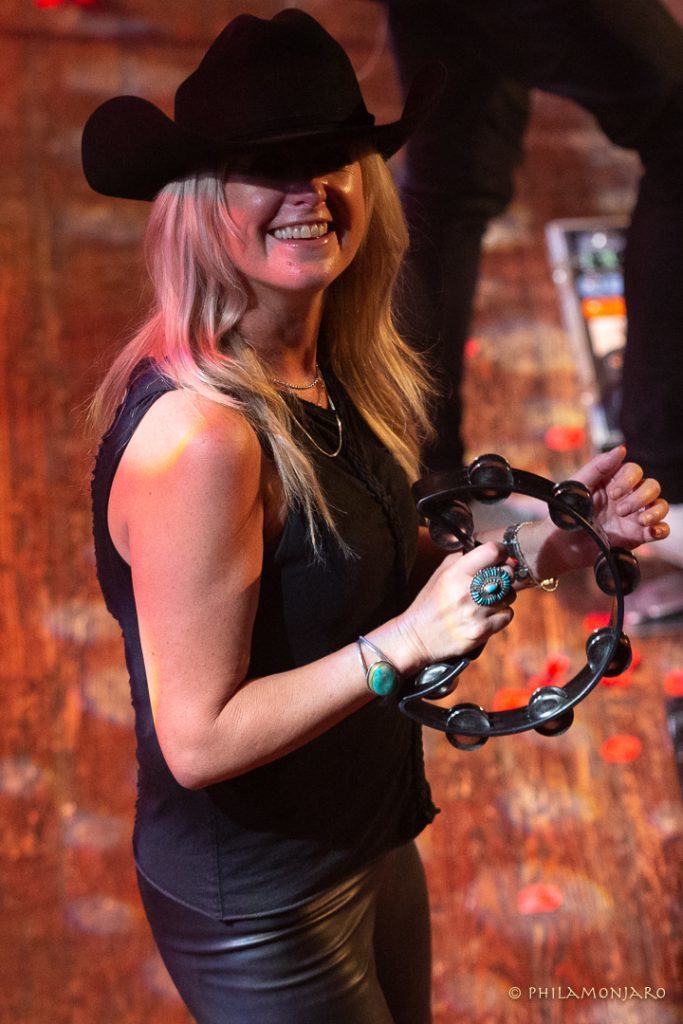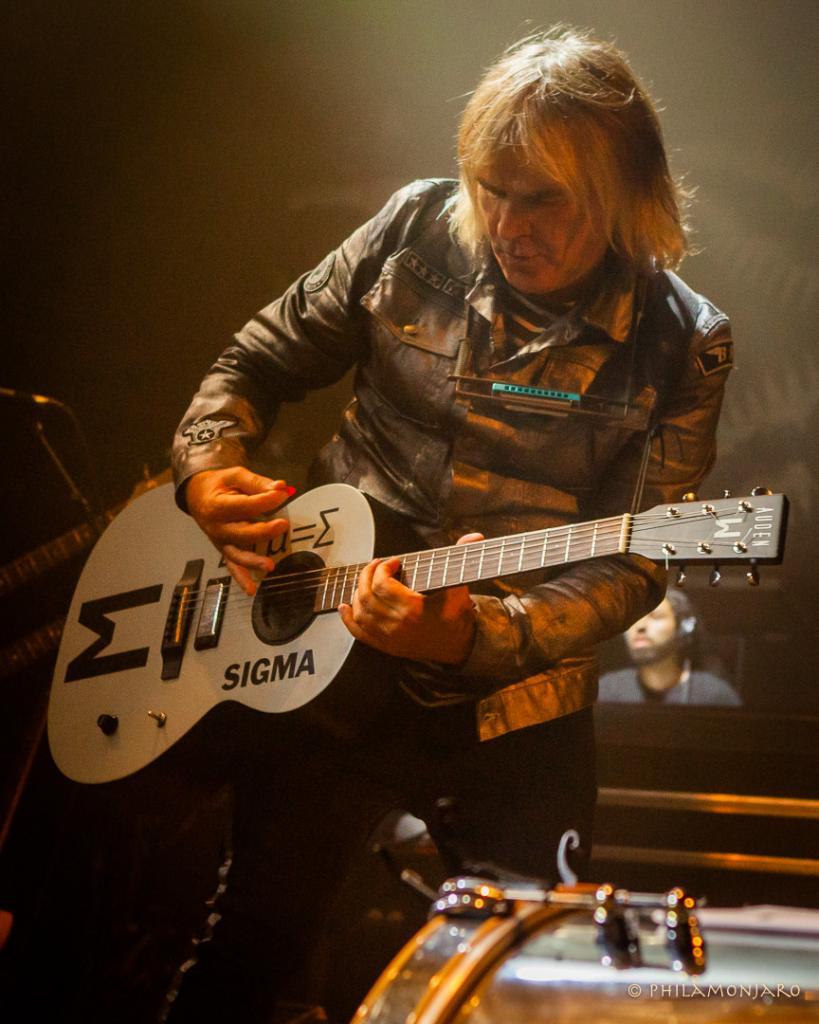 Set List:
Blood Red Viral Black*
The Stand
Peace Now
Rescue Me
Sold Me Down The River
Psalm*
Strength
Rain In The Summertime
Beautiful
Spirit of '76
Medley: Marching On/ Where Were You Hiding When The Storm Broke /'68 Guns