Iron Maiden came to Phoenix and showed why they are still the king of the mountain in hard rock. We can debate this all day but in the end these guys can still bring it, crushing it, and showing it on this stop of their Legacy of the Beast Tour.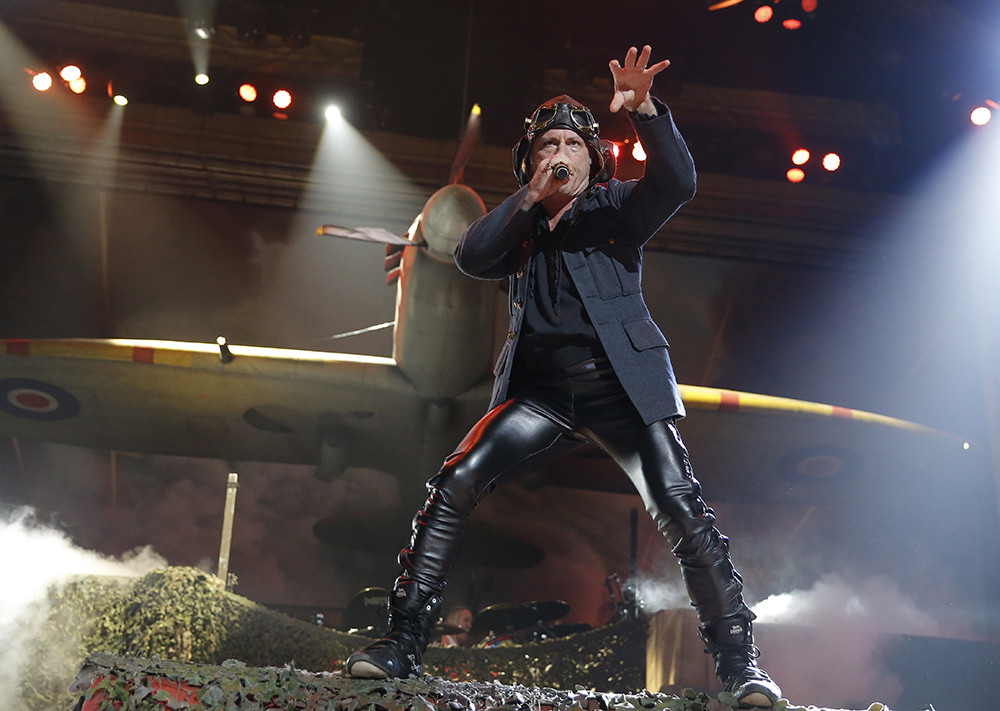 In front of a sellout crowd, Maiden took the stage, maybe for the last time in Arizona, and did not disappoint a rowdy and loud crowd that rocked the Talking Stick Arena for just over two hours. Hit after hit, they just kept bringing the thunder. Lead singer Bruce Dickinson has not lost much. He might not be able to hit those high notes like he once did but damn he can sing. His powerful vocals and high energy led this power band all night on a magical journey through Maidens library of music that we may never forget.
The stage itself changed from song to song, to fit the music. From war planes during
"Aces High" to fire, to Eddie, the mascot from hell that rivals none, told a story that went along with the tunes. A sword fight between Dickinson and Eddie during "The Trooper" started several mosh pits on the floor. This tight band made up of three guitarists including Adrian Smith, Dale Murray, and Janick Gers showed no let up. It was hard to keep track of them as they ran from stage left to stage right, giving way for bassist Steve Harris, and drummer Nicko McBrain to do their thing.
The show seemed to fly by. One will not soon forget witnessing "Flight of Icarus" and "Run to the Hills" live. With this great show, Iron Maiden prove they may still be one of the best live acts in the music scene. We hope they keep going. They let it all out on the stage last night. Well done, boys! If you get chance to catch this show you wont be disappointed, it is worth the money and then some.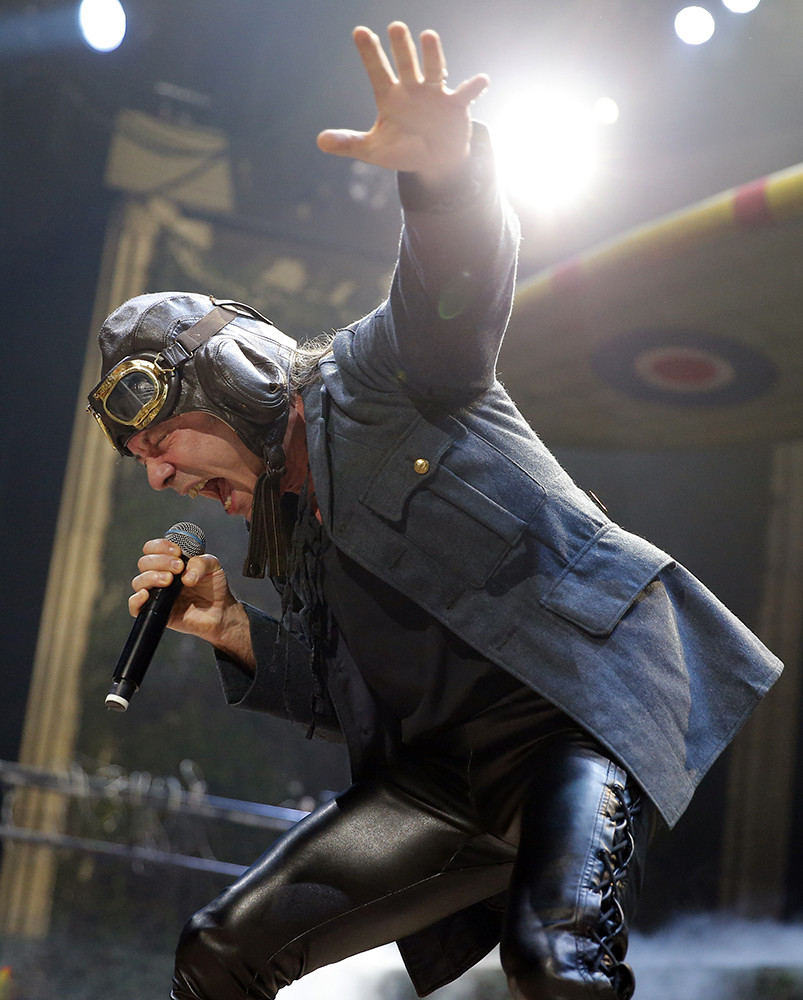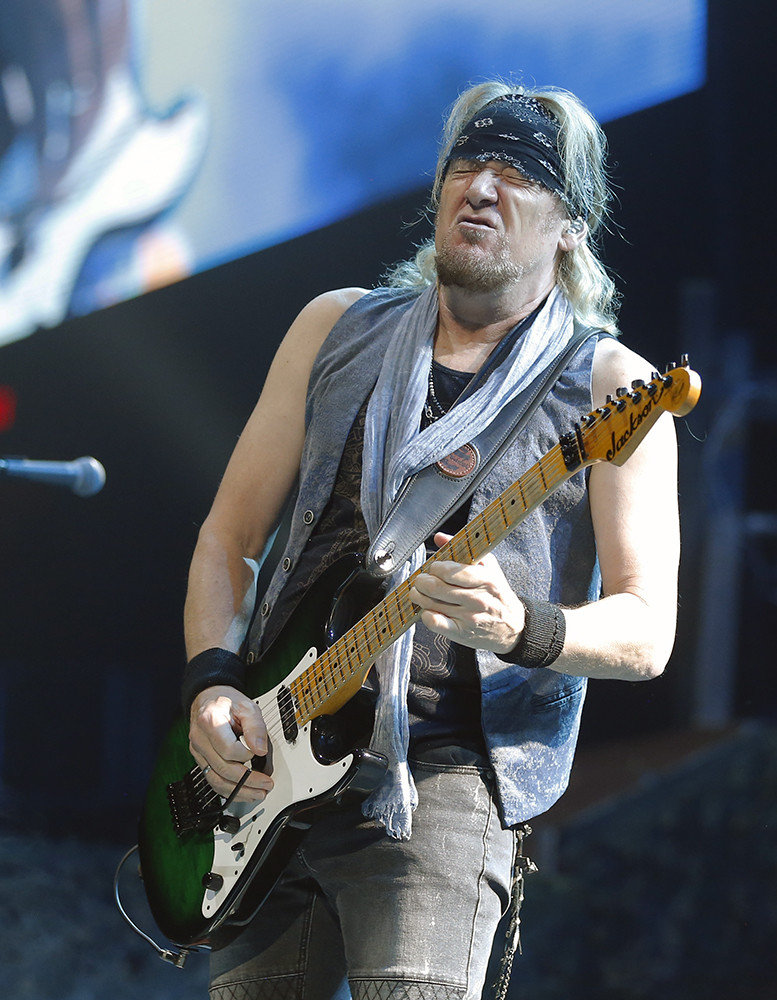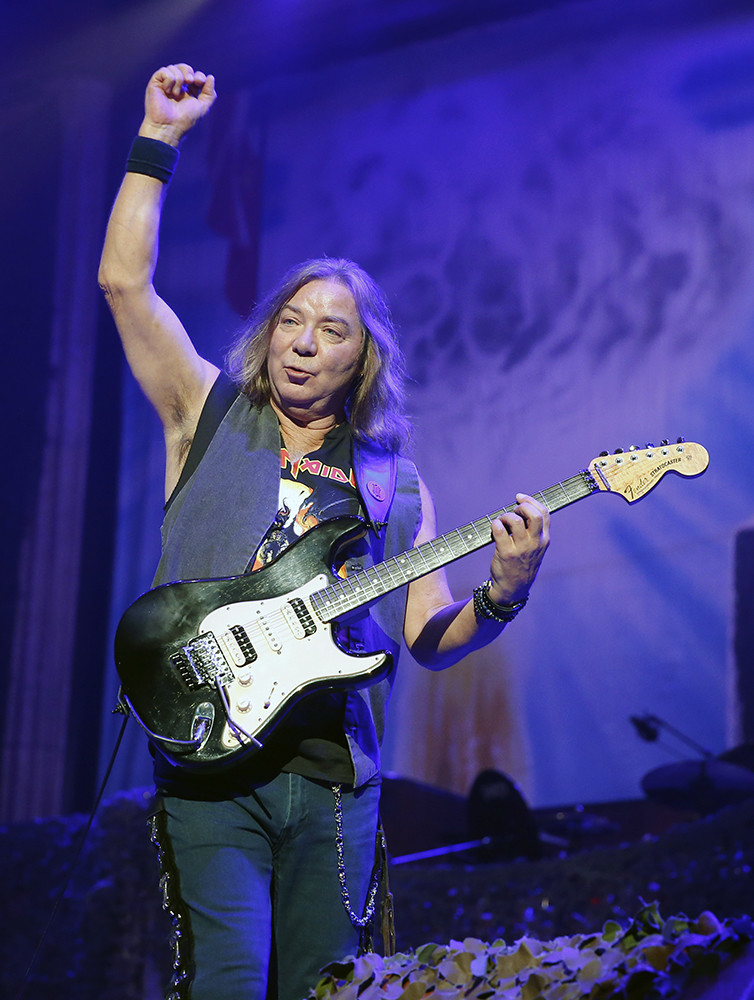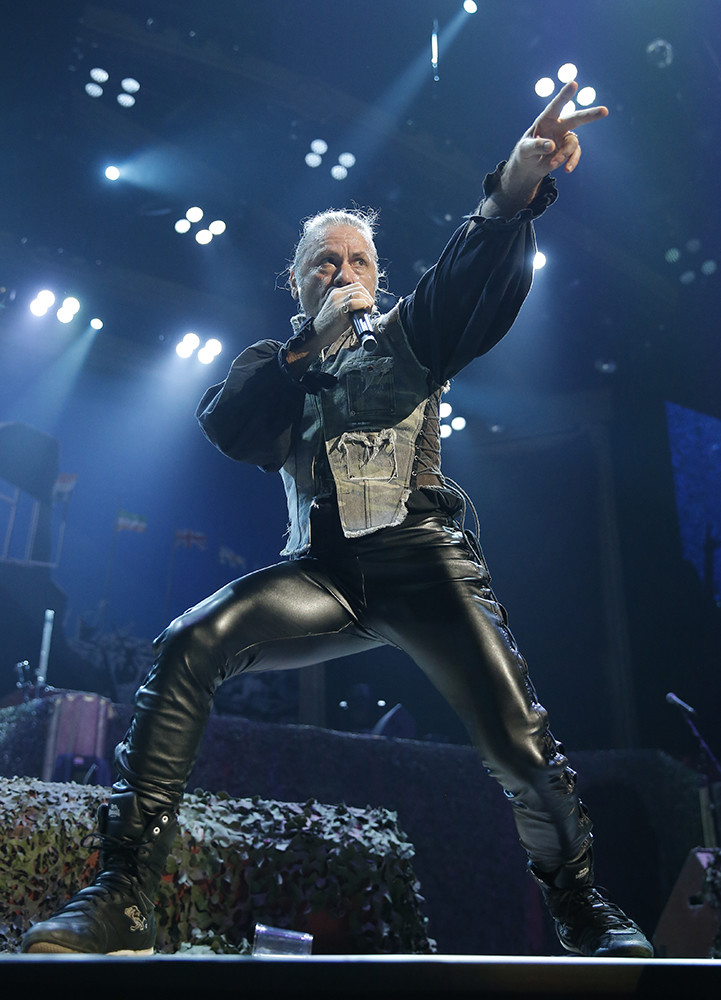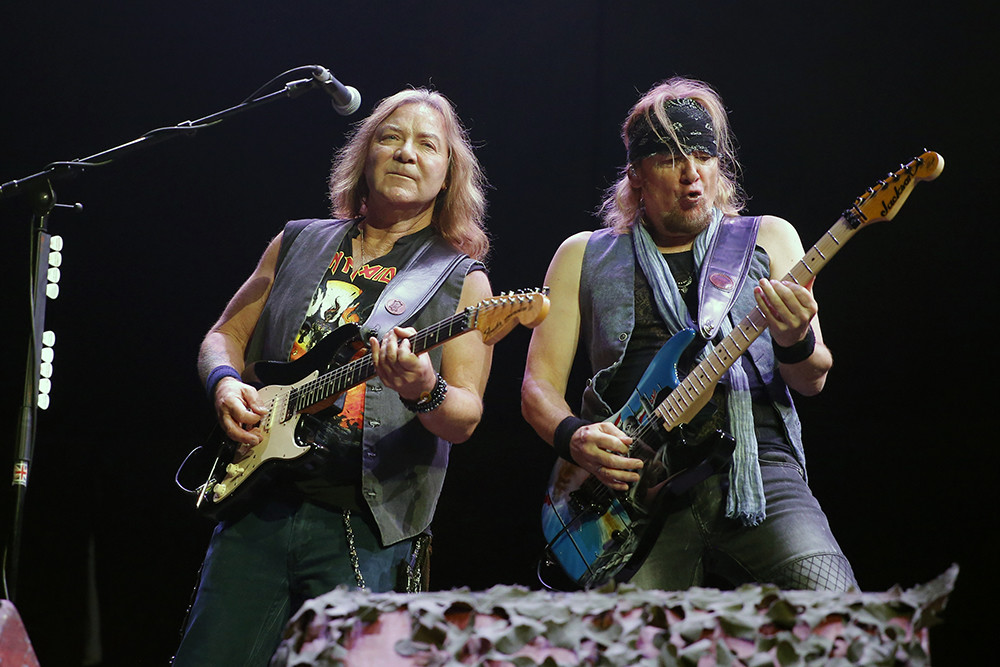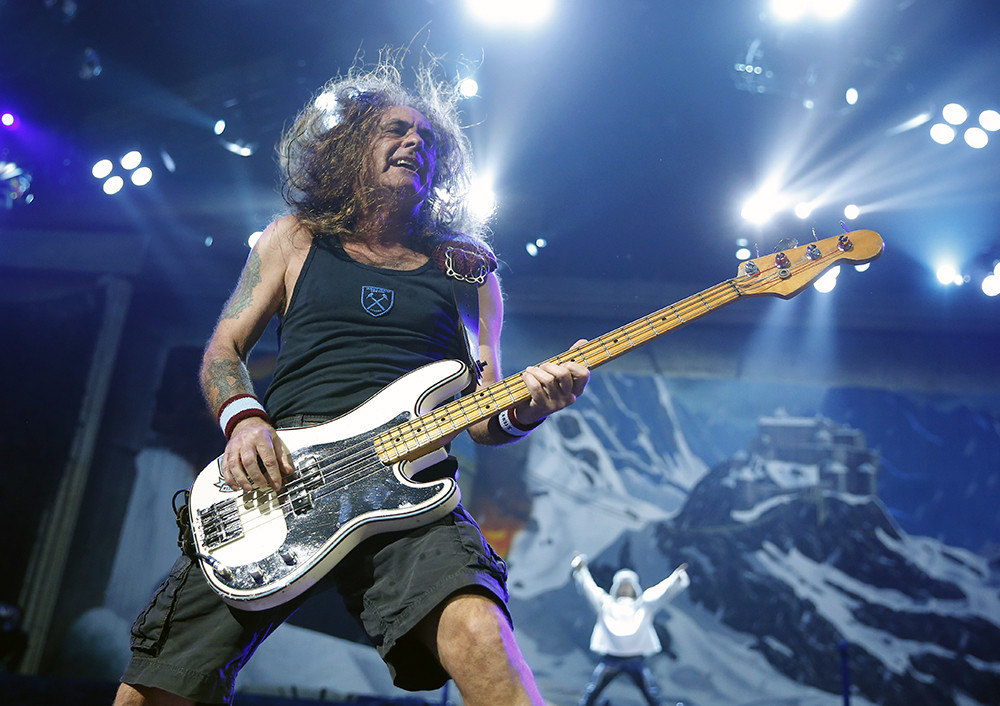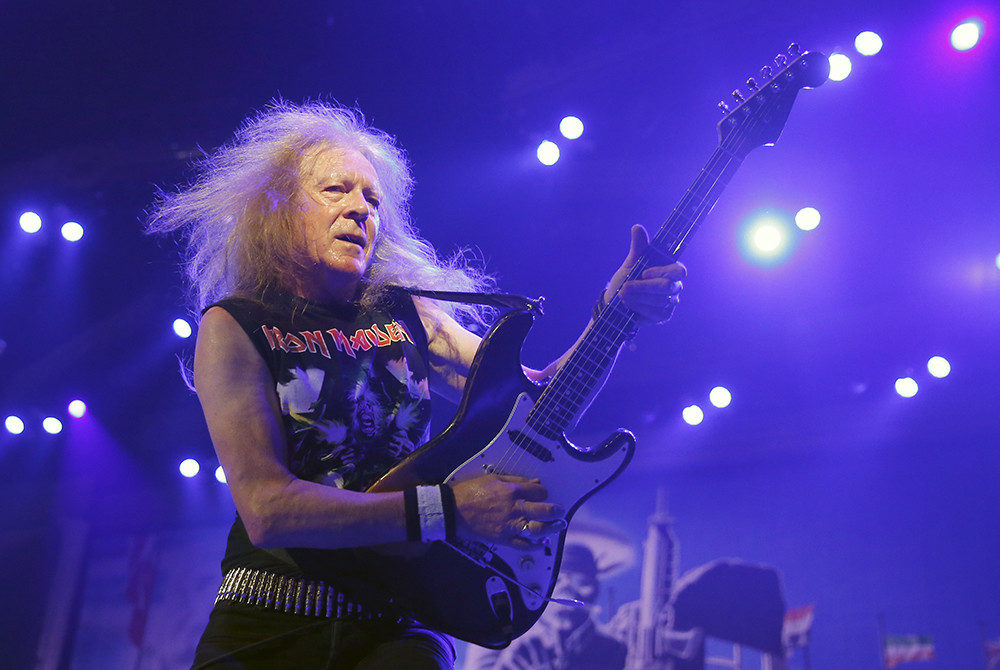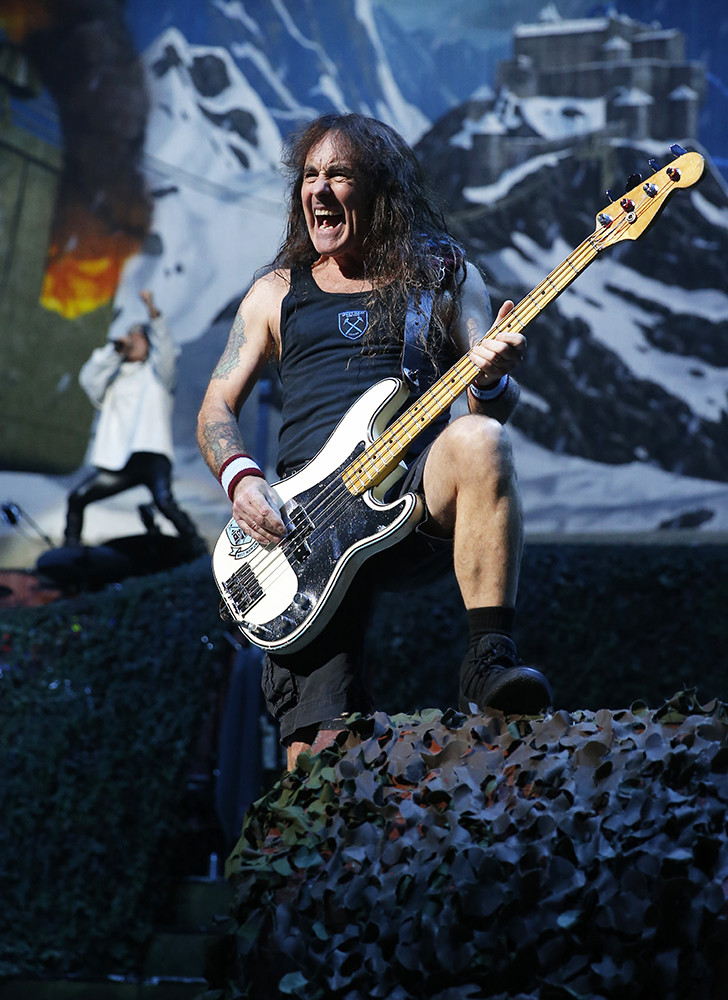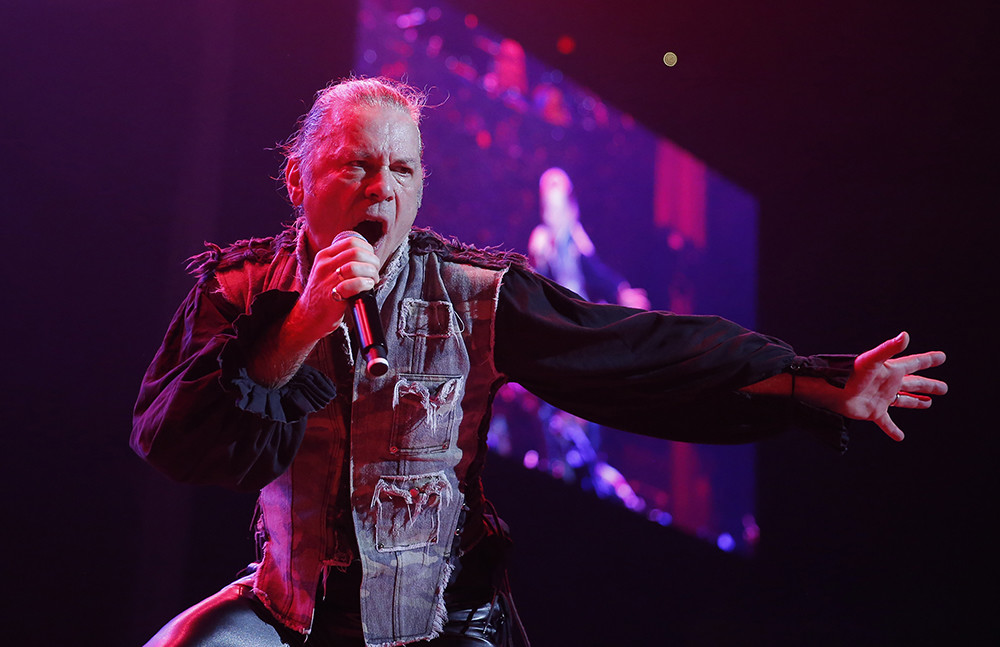 Setlist:
Aces High
Where Eagles Dare
2 Minutes to Midnight
The Clansman
The Trooper
Revelations
For the Greater Good of God
The Wicker Man
Signs of the Cross
Flight of Icarus
Fear of the Dark
The Number of the Beast
Iron Maiden
Encore:
The Evil That Men Do
Hallowed Be Thy Name
Run to the Hills
*All photos © Rick Scuteri