The rip-roaring sound of East Los Angeles' Chicano rock 'n' rollers of the '60s and '70s receives definitive treatment on Land of 1000 Dances: The Rampart Records Complete Singles Collection, due on November 29, 2019 for independent music retail's annual Black Friday Record Store Day.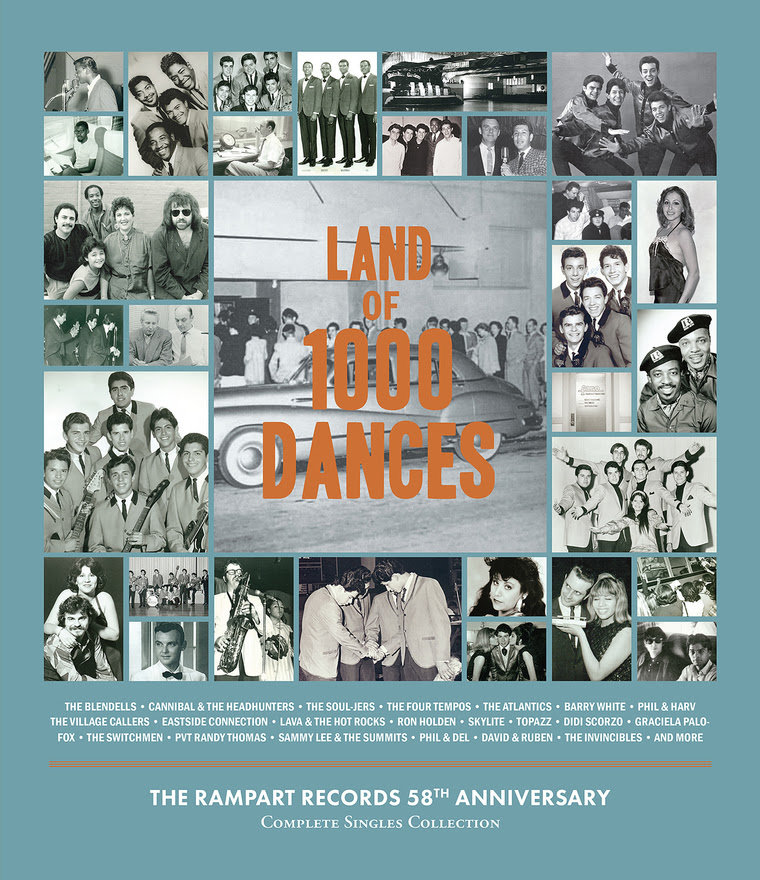 Produced by the independent Los Angeles label Minky Records, the four-CD set, which is being released in a limited edition of 1,000 copies, provides a complete overview of defining Mexican-American rock released in a 30-year period between 1961 and 1991 by Rampart, the small but influential company run by entrepreneur, manager, and producer Eddie Davis.
Minky has previously released single-CD collections devoted to two acts that appeared on Davis' Linda and Gordo imprints: Stompin' at the Rainbow by the multi-racial R&B unit The Mixtures and Music Is the Answer by God's Children, the early '70s soul/funk unit fronted by East Side vocal legends Little Willie G. (of Thee Midniters) and Lil' Ray.
But Land of 1000 Dances — the product of nearly a decade of research and production — is the most in-depth overview ever assembled of what is familiarly known as the "West Coast East Side Sound." The eruptive music that launched a thousand low riders down Whittier Boulevard is chronicled through the story of the music's most prominent and prolific label.
Eddie Davis, who was previously an aspiring singer and Los Angeles restaurateur ("I cooked a lot of hamburgers to make those records," he said in 1960), found initial music biz success in 1963 with "Farmer John," a rowdy live-in-the-studio remake of Don & Dewey's 1959 R&B hit by the Mexican-American group The Premiers. That local smash was issued under his Faro banner, but Rampart would soon become the principal outlet for his musical discoveries.
In his introductory essay, Luis J. Rodriguez — former poet laureate of Los Angeles and author of the bestselling memoir Always Running— says Rampart was Davis' "dream … of a Motown for Chicano performers."
Featured among the collection's 79 tracks (all pristinely mastered by Mark Wheaton) are the original hits of East L.A.'s breakout band Cannibal & the Headhunters, whose pounding 1965 cover of Chris Kenner's "Land of 1000 Dances" rose to No. 30 on the American singles chart. The quartet went on to appear as the opening act on The Beatles' '65 tour, which included legendary stops at Shea Stadium in New York and the Hollywood Bowl.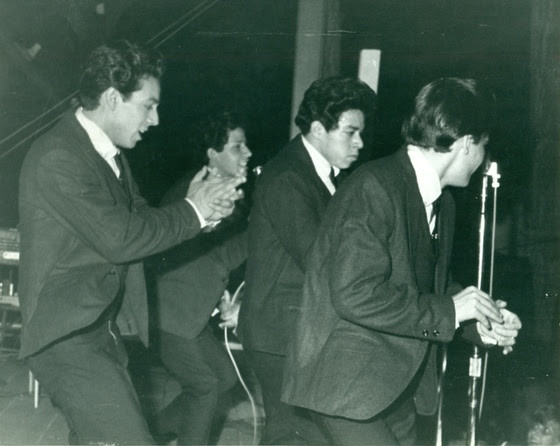 Rampart's dozens of 45s covered a bounty of other great music in a variety of styles, ranging through doo-wop, R&B, and soul into funky instrumentals and garage rock and through funk, disco, and Latin pop. Davis did not restrict himself to signing Chicano performers, and Rampart was also the home of many gifted African-American talents.
Among the gems heard on Land of 1000 Dancesis "Hector Parts 1 & 2," a double-barreled, organ-driven instrumental by the Village Callers, which was heard on the soundtrack to Once Upon a Time … In Hollywood, Quentin Tarantino's hit summer film starring Leonardo DiCaprio and Brad Pitt.
Other top-flight Rampart acts surveyed include the storming, horn-driven garage soul unit The Blendells, whose cover of Stevie Wonder's single "La La La La La" is a crate digger classic; R&B foursome The Atlantics, whose lineup included future '70s love man Barry White; soul balladeer Ron Holden; The Soul-jers, the military-garbed duo of former Mixtures vocalists Philip Tucker and Delbert Franklin; Motown-styled vocal quartet the Four Tempos; Latin songstresses Didi Scorzo and Graciela Palafox; and funk/disco pioneers Eastside Connection.
Hector Gonzalez, bassist of Eastside Connection, has overseen Rampart's assets since Eddie Davis' death in 1994 and co-produced Land of 1000 Dances with Michael Minky.
Deep background on Rampart's acts and such behind-the-scenes players as key producer-manager Billy Cardenas is supplied in a thoroughly researched historical essay written by the late Los Angeles critic, journalist, and music historian Don Waller, author of The Motown Story.
The first discography of Rampart's single releases brings together complete recording information on the label's 45 rpm output. A special 38-page "Rampart on the Road" portfolio features rare photos and memorabilia of tour and East L.A. appearances by Cannibal & the Headhunters (who are seen in hitherto unpublished snapshots with The Beatles) and other performers.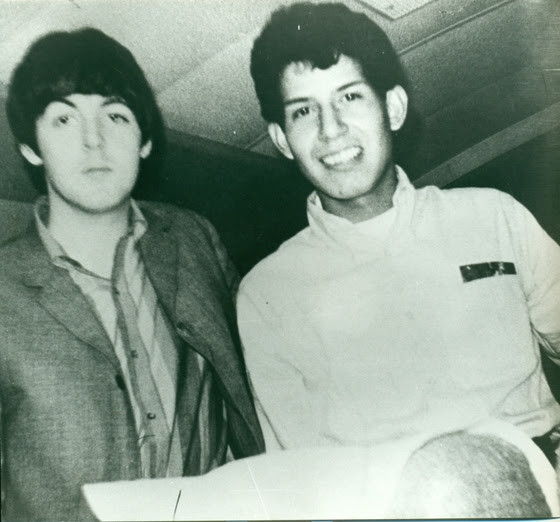 Today, the legacy of Rampart Records can be heard in the work of such Grammy-winning East L.A.-bred artists as Los Lobos and La Santa Cecilia. Land of 1000 Dances affords the deepest look available at a sound that broke out of the barrio to rule the charts.