"No black. No white. Just blues." – Henry "Gip" Gipson
On October 8th, 2019 Henry "Gip" Gipson died. His death was first announced via Facebook by his son Keith, "My father past to today. From Gip.s place to a better place you can't talk saying it as he always said." The word "legendary" is tossed about willy-nilly these days, but in the Gip's case, the term fits. He was almost larger than life in his honesty and simplicity.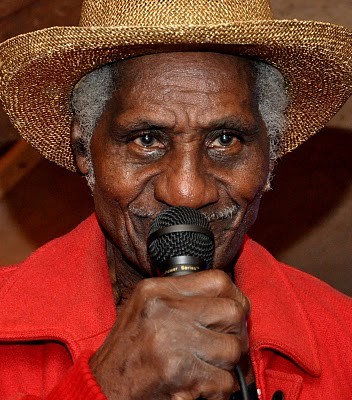 Gipson was born in January 6th, 1920, in Uniontown, Perry County, Alabama, making him 99 years old at the time of his passing. There is some good natured debate about his age however, as many locals claim he celebrated his 86th birthday a few times.
Gipson was a railroad man, having worked for 25 years at the Pullman Standard plant in Bessemer, Alabama. When he left his job at the plant, it was to become a grave digger. Eventually he purchased McCalla's Pine Hill Cemetery, and operated it himself until his passing.
Gip was an avid blues fan, and a part time blues musician himself. He began hosting barbecues in his back yard for musicians to entertain friends and neighbors. The weekend events grew in popularity and he gradually added a small enclosure with a stage in 1952. The tin-roofed garage, dubbed "Gip's Place" hosted the likes of the Rolling Stones' Keith Richards, Led Zeppelin's Jimmy Page and other music legends since its opening. Anybody who was anybody wanted to either play or party at Gip's Place, one of the last authentic juke joints in the south.

"Gip was one of those rare birds whose venue was not only synonymous with his name, but his spirit as well," Birmingham DJ and music historian Lee Shook said. "Aside from the music, he was the main reason people continued to make the Saturday night pilgrimage to his place in Bessemer for nearly 70 years. It was a real institution here in Birmingham and he was as much a part of the grit, fabric and ambiance of the place as any of the musicians who were lucky enough to play on his stage. And he welcomed everyone, no matter who they were or where they came from, which was one of his most enduring— and endearing— qualities as both a man and business owner. Gip's Place was truly one of the last of it's kind and a space that offered a glimpse into a form of community, joy and music-making you don't often find these days, and certainly not in someone's backyard. It really did feel like you were stepping back in time a bit and getting to experience something really special and unique that so many people only get to read about in history books, even with with the addition of more modern accommodations and audiences over the years."
Not that Gip's Place and Mr. Gipson himself didn't have their share of problems. As a young blues artist he was attacked by the KKK and his hand was broken so badly he had to re-learn how to play. In later years he was trampled in a stampede, and another time struck by lightning.
An early-morning fire on July 16, 2011 caused damage to a storage building between Gipson's home and the performing area. Although Gip escaped the flames safely, several irreplaceable guitars, including, apparently, one that was a gift from Chuck Berry were destroyed.
In May of 2013, the Bessemer police shut down Gip's, the news of which quickly drew national attention and the scrutiny of thousands of fans across the globe in support of one of the last remaining original juke joints. On Tuesday blues fans numbering the hundreds showed up at city hall to show their support for Gip's and the juke joint culture in general. Although no one was ever quite sure why the City Council tried to shut it down, the voices of the people were heard, and the following Friday, an announcement was made that Gip's Place would continue to do what they've been doing there for over 5 decades. The city claims it was operated without a business license but at the same time the city was advertising this magical blues destination.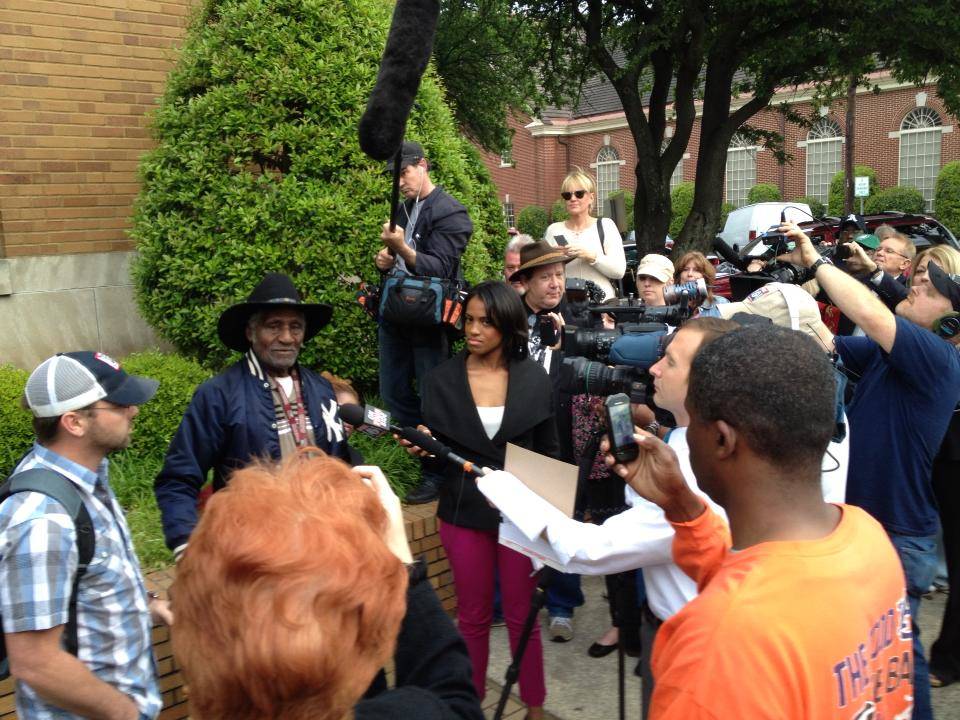 Gip's Place became, over the years, a must-stop venue for blues musicians across the Southeast. They cited the "authentic Delta" feel of the little shack that could hold 50 people shoulder-to-shoulder. On summer nights the side-tarps were removed to allow more people to hear the music while gathered in Gipson's back yard.
Gipson worked with manager Diane Guyton to keep the venue running. After he was hospitalized in June 2019 she continued to operate Gip's Place, but a dispute arose between her and Gipson's family. Guyton announced that the Alabama Department of Human Resources had issued a protective order preventing Gipson from appearing at the venue, and that a final concert would be held on August 10. Gipson's son Keith Gipson followed up with a social media post saying that Gip's Place would continue operating, but under different management.
The family has set up a fundraiser for Gip's funeral expenses. Although Gip's Place has been a landmark destination for decades, the juke never really turned a profit. At best enough money was made at the weekly parties to keep Gip's Place open.
Mr. Gipson's funeral will take place on Saturday, October 19, 2019 at Hopewell Baptist Church, 4817 Jefferson Avenue, SW Birmingham, Alabama 35221. All are welcome at Gip's Place afterward for a celebration of his life.
*Feature image Steve Likens